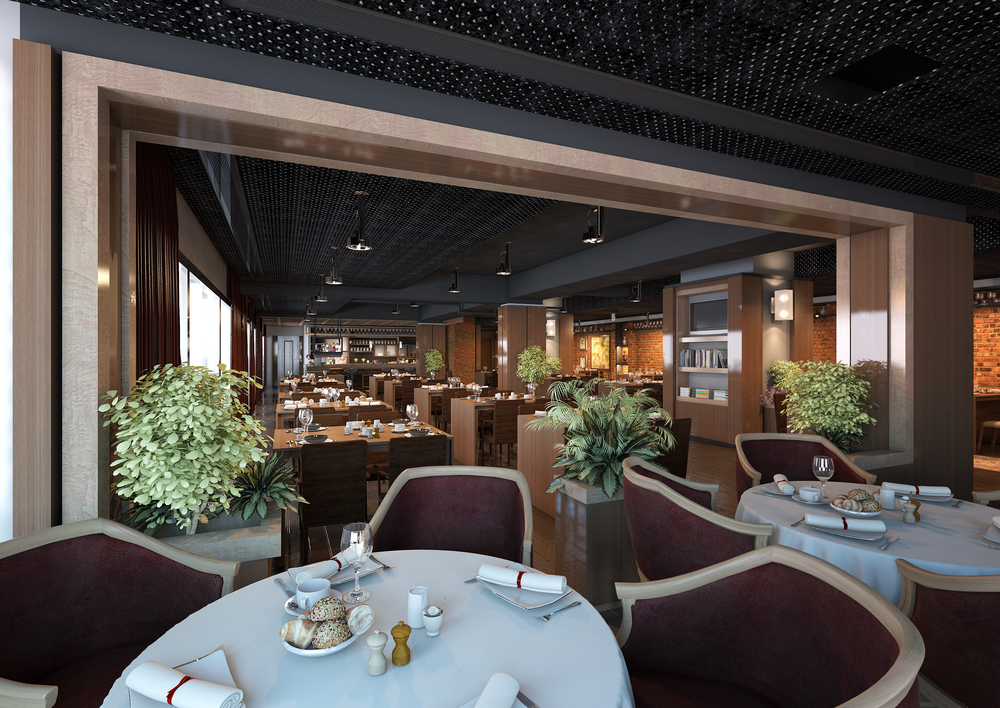 10 Lessons in Creating a Modern NYC Restaurant Atmosphere
It's hard to stand out in New York. But with the right atmosphere, you can give your restaurant an edge. Here are 10 lessons in creating a modern NYC restaurant atmosphere.
Match your décor to your food style.
As an NYC restaurant owner, you've likely put a lot of effort into planning a fabulous menu for your guests. You want to make sure they have the best taste experience possible. And as all great chefs know, presentation is a key part of the dining experience. That's why you want to create the right atmosphere by choosing décor that creates the same vibe as your menu. If you cater to Millennials who meet up after work, for instance, you want the right mix of sophistication and relaxation.
Be selfie friendly.
Modern restaurant guests are more likely than ever to snap photos while visiting your establishment. And this is a wonderful trend for you to embrace. It's like getting free advertising for your business, and that means you want your restaurant to look its best. Choosing quality restaurant furniture for your New York establishment is a good first step. You don't want chairs and tables that chip, stain, or fray.
Don't sacrifice comfort.
Although the appearance of your restaurant's décor is probably high on your priority list, don't forget that guests are looking for a place to unwind. Luxury is about comfort as much as beauty. NYC luxury furniture from Louis Interiors is designed with both form and function in mind. Our unique design methods ensure that your chair and banquette cushions remain firm and comfortable through daily use by guests.
Keep it subtle.
Although having unique pieces can create buzz around your restaurant, you don't want to overdo it. Select a few key pieces that stand out and make your guests take notice. If you bombard your guests' senses with too many visuals, they will feel overwhelmed by the chaos rather than impressed by your taste.
Don't be afraid to innovate.
Think of new ways to arrange your restaurant furniture. Rearranging chairs and tables is an easy way to try out new ideas without committing to high costs or permanent changes. You can see what guests prefer.
Capture guests' attention.
When you design your restaurant layout and décor, consider adding a few key pieces to really capture guests' attention in a good way. For instance, custom furniture with bold colors or nail head detailing are a nice way to add subtle accents to your restaurant's atmosphere. The quality itself of Louis Interiors' custom furniture for New York restaurants will make them stop and admire your space. Guests can always tell the difference between quality furniture made from real wood and other durable materials versus cheap imitations.
Evoke intimacy.
Handcrafted items are making a comeback, and they show guests that your restaurant is about quality, not just speed. Chances are you take care to hand craft the food on your menu. Reminding guests that the best things take time provides the right atmosphere for them to slow down and have a real conversation with their friends and family during their meal. You want your restaurant to be the place they think of when they remember those good times.
Embrace your locale.
National chains that look the same no matter where you are have lost their appeal. Most guests enjoy seeing décor that reflects the local community. Using upholstery colors and patterns that reflect local teams or traditions is an easy way to add a subtle nod to NYC's diverse communities.
Make socializing easy.
Providing plenty of opportunities for guests to gather and talk can make your restaurant stand out as a place where people want to gather. The best way to do this is to make several different types of seating areas. Offering both tables with chairs and banquettes gives your guests options for arranging themselves so that everyone can socialize. If possible, providing some form of outdoor seating—whether it is for dining or simply waiting—provides additional convenience for your guests to gather together. Another option that enhances socialization for guests is bar stools where they can sit and have a drink together.
Don't try to please everyone.
In order to create a unique atmosphere, you have to decide what your restaurant's theme is. And part of that is determining which guests are in your target market. Most restaurants are not going to appeal to individuals across all aesthetic tastes. You will have far more success by creating a cohesive look that markets itself to your niche.
Talk to our team at Louis Interiors for help designing custom furniture for your New York restaurant.