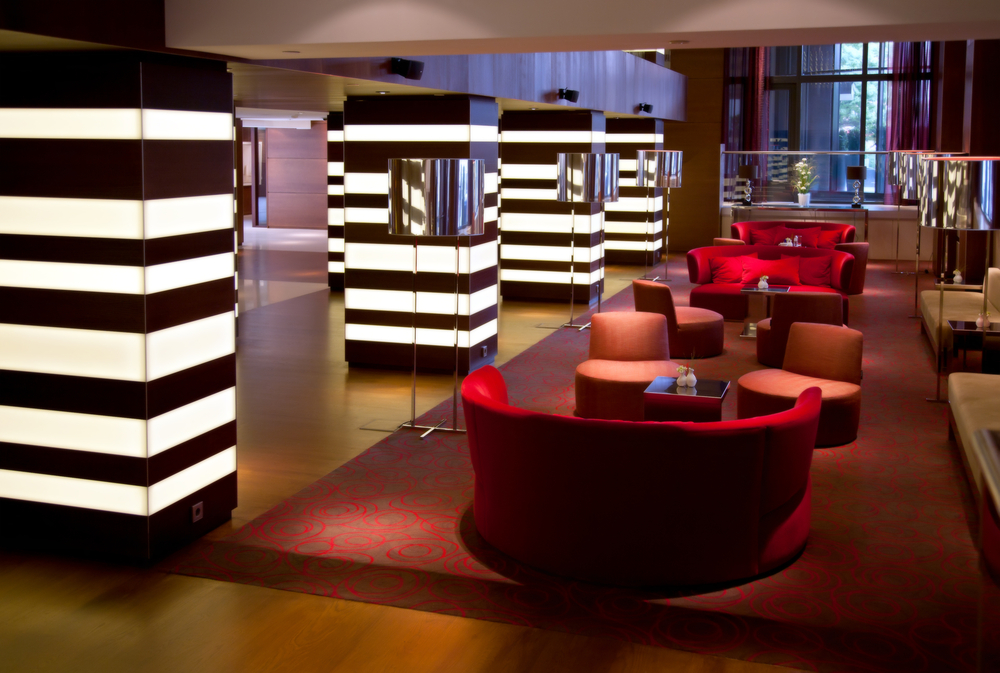 4 Need-to-Know Tips for Designing Your Hotel Lobby
You're already aware that your hotel's lobby is the first impression you make on guests. And that means it is one of the most important aspects of interior design for your hotel. You only get one chance to nail that first impression. And you have a lot of options for giving your hotel lobby its own unique personality. That's exactly what guests are looking for is a bit of personality in their accommodations. They don't want to feel like they are staying in the same old place no matter which city they visit.
You can't personally greet every single guest who stays at your hotel. But you can give them the experience you want to create for them by evoking a particular feeling when they enter the lobby. Here are Louis Interiors' four need-to-know tips for designing your hotel lobby.
#1 Create an immediate refuge.
Your guests may have traveled a long distance to arrive at your hotel. Or they may be weary from a work conference. Maybe they've had a long week and are starting their vacation by checking into your accommodations. Let them feel an immediate sense of relaxation, before they even make it to their room.
You can do this by providing big, comfortable armchairs and cozy love seats in your lobby area. This allows guests to take a break and sit down for a few minutes. In addition to anticipating guest needs upon arrival, the lobby should also set the tone for your style throughout the hotel. Commissioning luxury furniture from custom furniture manufacturers is the best way to get exactly what you need. You want guests to sink into the atmosphere of your hotel right away.
Remember, they will form an opinion of your entire establishment within minutes of seeing your lobby.
#2 Know your guests.
This doesn't mean in the sense that you should know each of them individually. But you should have a strong grasp of who utilizes your hotel accommodations most. How old are they? Are they seeking solo accommodations, couples' weekends, or rooms for a family? What is their reason for staying with you? And why do they choose your hotel over others in Toronto?
If you are targeting families on vacation, for instance, you probably want to consider making the lobby interesting for children. That may include putting some kind of games in the lobby area or utilizing character décor. It doesn't hurt to think of ideas that other hotels have not tried. Installing a small shop in the lobby with kid-friendly treats like ice cream or cookies is a great way to appeal to families.
#3 Make the lobby more than a passageway.
Yes, your lobby is the transition area between the outside world and your guests' rooms. But it can also be more than that. Make your hotel lobby an area where guests want to linger. You can make it a space that guests enjoy coming out of their rooms to visit. The lobby should be a place where your guests want to stop, see things, and do things.
Finding interesting art pieces, whether photography, paintings, or sculpture, that make visiting your entrance area an experience. You can also create a one-of-a-kind experience with custom furniture. Louis Interiors sources the highest quality upholstery in every colour and pattern you can imagine. If we don't have the right kind of upholstery for your hotel furniture, we also accept fabric shipments for COM (customer's own material) fabrics. That means you can get exactly the fabric you want—from anywhere—and we will incorporate it into your custom hotel furniture design.
#4 Think beyond a traditional lobby.
There are certain functions that your lobby must serve. And that means certain items are necessities, like a concierge stand, check-in desk, and waiting area. However, that does not mean your planning is done once you have established where these items will go and what furniture you need for them.
It is absolutely the extra touches that make your hotel memorable. Go ahead and talk to the design team at the best Toronto luxury furniture manufacturer and get started making your impressive hotel lobby vision into a reality.