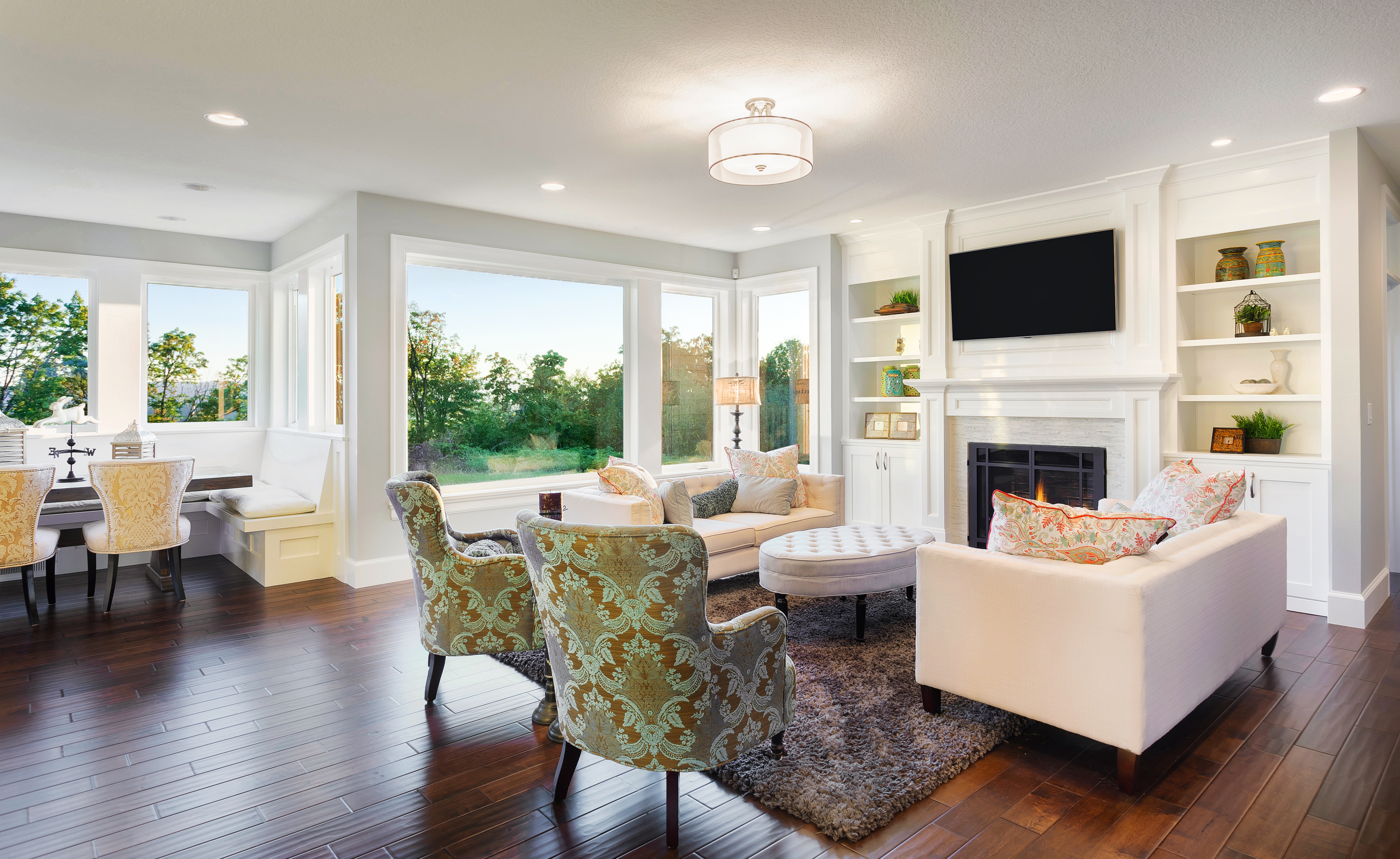 4 Ways to Use Trends that Aren't Permanent
Many design clients are swayed by the trends of the moment. And why shouldn't they be? Trends are the shiny new looks that break up the banality of styles that have worn out their welcomes. Embracing trends is fun for designers and for their clients. But here's the catch. Most clients don't want to spend money on a temporary trend that will make their space look dated later. They may eye pictures of the trendy new look wistfully, but end up going with something a bit, well…safer. You don't have to let this happen! Instead, look for ways to utilize trends that are easy to change later. In this article, we've got 4 ways to use trends that aren't permanent.
Put new barstools in the kitchen
Is there a new colour of the moment? Or a hot upholstery fabric that is popping up everywhere? But is your client afraid the trend will be gone next year? Why not add the trend in small pops that stand out without overpowering the room. The kitchen is a great place to try this out because it is one of the rooms that tend to look a bit eclectic in many homes and apartments. Also, the kitchen is often a gathering place in homes, where guests may come to refill a cup or chat away from the bigger crowd in the living room or dining room.
Barstools are stylish seating that can often be overlooked as a decor piece. But you usually only need a couple of them, making them a relatively inexpensive trend purchase. And the best part? If you get them from a fine furniture maker like Louis Interiors in Toronto, you can even have the seating re-upholstered with a different fabric when the winds of style change.
Add one chair for accent
Lounge chairs are the perfect addition to most rooms. You can use them for extra seating in a living room, family room, bedroom, or office. If your client is thinking about dabbling with a trend, purchasing one really nice lounge chair is a good investment. Just as with the bar stools, you can always switch out the upholstery when the client is ready for a change. That's why it's a good idea to start with designer furniture, even if you are following a trend. Purchasing one quality piece allows you to work with that frame for years. Your client can keep the whole chair and just change the fabric as they please.
Try a bench
Benches are another underestimated piece of furniture. Many houses don't have a bench at all. But can you think of a better item to put in an entryway? A bench makes a great place for your client and their family to take off shoes. And guests can use it to sit down their bags while they remove a coat or jacket. In addition to being highly functional, a bench in an entryway or foyer is one of the first things guests will see and will set the tone for the rest of the decor. It's also the first thing your client will see upon entering their home. If your client is going for something that provides more personal enjoyment rather than setting a tone for the whole design theme, placing a bench at the foot of the bed is another option that is easy to incorporate.
Add accessories
Sometimes you just don't need to paint an entire wall or replace all the furniture in order to embrace a trend. One of the easiest ways to add character to any room is to fill it with smaller accessories that your client loves. This allows a more neutral or minimalist room to change its look easily as trends come and go. You can add on durable pieces in designs traditional enough to last and use them as display areas for trendier art and decor. Small tables placed near furniture or along walls create a wonderful blank surface for design.
Adding on trendy pieces adds depth to design. You don't have to make everything in a space match perfectly. And these 4 tips give you ways to shake up the look in just the right proportions. Talk to our Toronto designer furniture team for your next project.