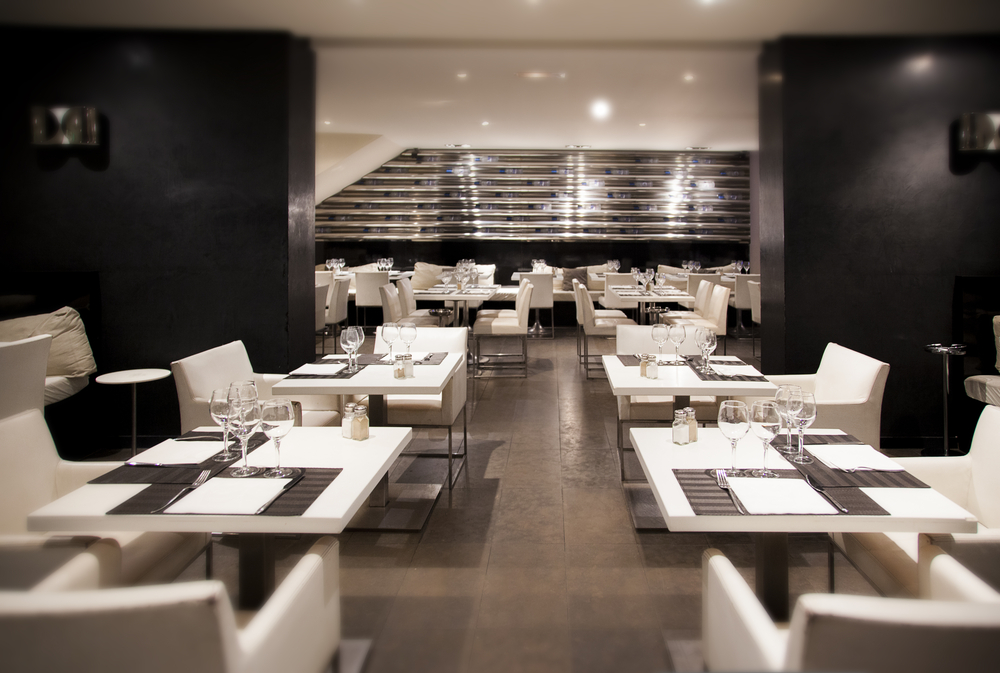 Achieving the Right Ambience in NYC Restaurant Design
Dining out is never just about the food. Restaurant guests are always judging the interior of your establishment as well. And that means you need to set a scene for them and make their meal feel like a special event. Properly executed, a restaurant's design can do exactly that. Even the best food can go underappreciated if guests find the atmosphere unappealing. To achieve the right ambience, you need the alluring lighting, quality furniture, and luxurious finishing touches. Consider our tips on how to get it right.
Be daring
There are a lot of interior design ideas that you would not use in your home dining room. But some of those extra bold moves may be just right for your restaurant dining area. A restaurant has more freedom to experiment with daring trends than most people would want to put in their residence. That is because you want your dining establishment to attract attention, and sometimes going with a look that is too neutral and safe can fall flat with guests.
One easy way to add a bold touch is to incorporate sculpture into the décor. Choosing one statement piece to take a key location in your restaurant can create conversation amongst your guests. And the best thing you can get them talking about when they eat at your establishment is your restaurant itself! This helps to ensure that they will want to talk about it to others and let their friends and family know about the experience they had.
A daring interior creates a memorable experience, something to talk about, something to share. A more classic interior may be quite enjoyable, but it leaves little for your guests to feel excited about sharing with others.
Consider natural materials
You can achieve some of the most striking aesthetics with simple natural materials like wood, leather, and metal. These work equally well in modern, industrial looking restaurants as well as in restaurants going for a more rustic appearance. Wood, leather, and metal add texture to your restaurant, and they can be used in surprisingly versatile ways.
Many of the furniture frames we design at Louis Interiors are constructed from durable soft maple wood. Using this versatile wood, we are able to create dining chairs, banquettes, and dining tables in a variety of shapes and sizes. And maple can be finished in a variety of stains to give your restaurant furniture just the look you want.
We also have metal accents, such as nail head trim, available for furniture. Nail head trim can be used on bar stool backs to provide a unique look to leather upholstery. In fact, we also provide a wide range of leather upholstery for our restaurant furniture. Modern leather techniques allow you to get furniture leather in a variety of colors to work with your décor. Ask us about our leather options for bar stools, banquettes, and restaurant chairs.
Value craftsmanship above all
No matter how tempted you are to go with the lowest priced furniture that fits your aesthetic, remember that your New York restaurant furniture will need to last through years of daily patronage. Budget furniture may look fine today, but do you want your guests entering a dining area with stained, peeling furniture and torn upholstery in a couple of years?
You will actually end up spending more money on repairs by going with cheaply made furniture. Instead, look for quality craftsmanship at reasonable prices. That's exactly what we strive to provide at Louis Interiors. We have been in the custom furniture business for more than five decades, and we continue to utilize time-tested methods for handcrafted furniture. For us, that means working with European manufacturing methods that remain the most durable furniture making practices to this day.
And we continually test our methods and re-evaluate what works best for our clients. Our dedicated team will ensure that your custom furniture not only looks great and meets your design specifications when you receive it, but will also take care to provide exceptional quality of construction and materials. That means no peeling finishes, no ratty upholstery, and no worn down seat cushions after years of guests enjoying your restaurant dining area.
Call the best manufacturers of NYC restaurant furniture today to talk about your restaurant vision.