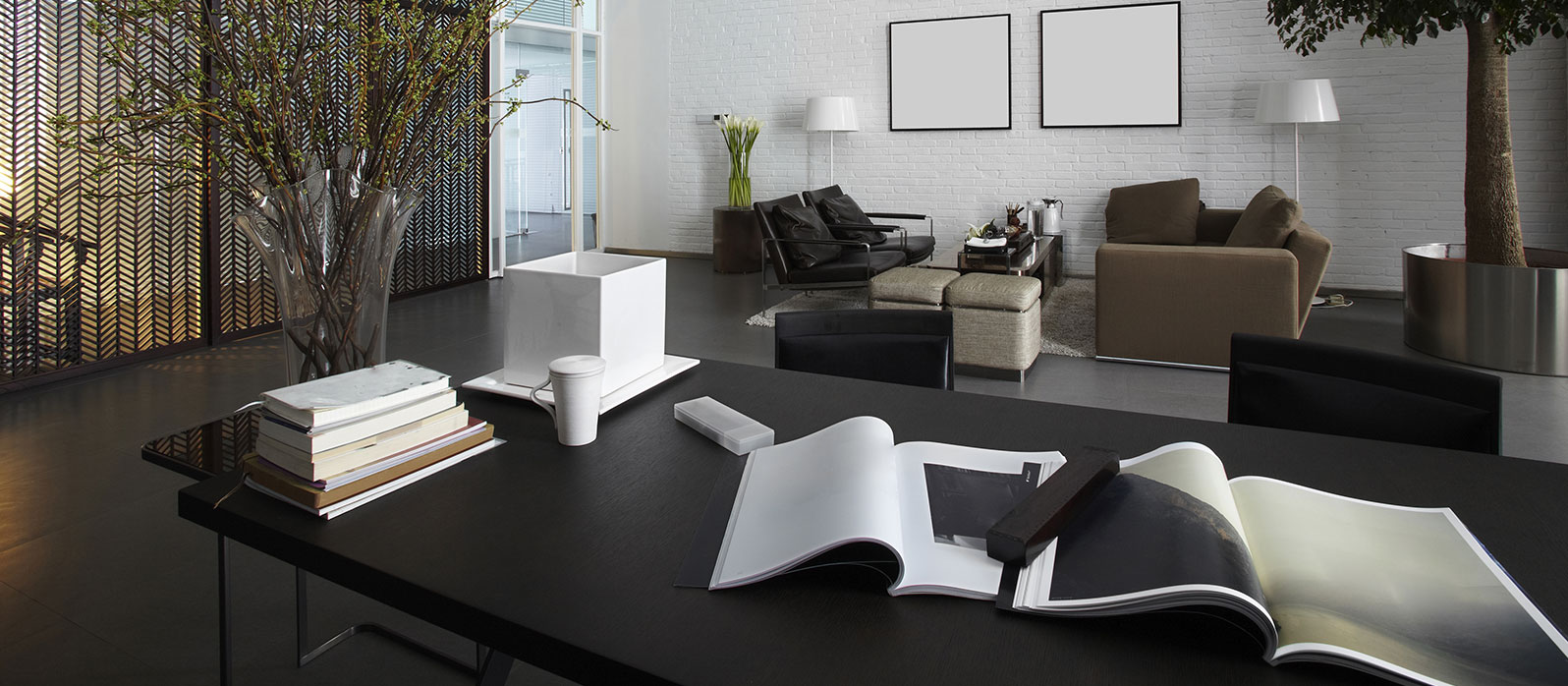 Bringing Italian Design Trends to the Office
Are you looking for a style that evokes something different for your office space? The hipster, fun office of Google has been done a lot lately. But sophisticated styles can still be trendy for offices. A few of the modern design trends in Italy right now work perfectly in business settings. Try some of these for your company.
What is this style all about?
The look has been called Italian Modernism. In fact, it's a lot like minimalist design, but with more leeway in utilizing different colours and elements. Unlike the monochromatic colour schemes of minimalist offices, Italian style calls for moody, muted tones. But you can add several different shades and complementary colours. It doesn't all need to match. This adds a lot of flexibility to what furnishings and other decoration you add to your office. It can also make it easier for employees to feel at ease in their surroundings. Their desk embellishments blend more easily into this style, that embraces quirks.
You'll also find more luxury in Italian design. It's not about the natural textures prevalent in Scandinavian design (which has been at the forefront of minimalism). This is great for many business spaces, where natural elements may not be the best choice.
Dark colours are at home with this design style, as well. Most of the colours scene are desaturated. They may be blue, violet, green, or any other colour family, but they're never overly bright or vibrant. The desaturation of colour lends personality and style while remaining professional looking. The design style has a vibe that is somewhat vintage without bending to any particular time period.
How to get the style in your Toronto office
With just a few easy steps, you can have classy Italian style in your office space, even if you don't have a huge budget for designer furniture. Here's what we suggest
Bring in a couch
Custom couches are a terrific way to step up the sophistication of your office aesthetic. Going for a muted velvet couch looks classic and makes your office look a bit more laid back than if the only seating was desk chairs. Keep the look light by avoiding large, overstuffed sofas. Instead, opt for something modern with sleek lines and a simple frame. We suggest our Sofa No. 136 or Sofa No. 242.
Throw in some mismatched pieces
Again, this look is similar to minimalism, not an eclectic room crowded with stuff. So when we say throw in mismatched pieces, we don't mean to add more furniture or décor than the space calls for. You should go with fewer quality pieces rather than more pieces. But it doesn't all have to match up. If you have furniture with straight lines, you might consider a curved chair like Louis Interiors Lounge Chair No. 233.
Embrace luxury
Often, office design settles for just looking practical. But a stylized work space can benefit both your employees and any clients or partners who visit. Add a few pieces of art to the wall, and select functional items that both perform their duties and add to the aesthetic.
Office design mistakes to avoid
Really, you can do anything you want with your office. But there are some general guidelines that will help you to pull off a sophisticated Italian look with fewer headaches. So consider steering clear of these mistakes.
Trying too hard to vary the colour
Yes, you have leeway here with utilizing multiple colours. But that doesn't mean you have to have three different shades of blue in a room. If you find a colour you like, feel free to stick with it.
Forgetting the restrooms
If you have designated restrooms for your business (rather than shared restrooms between multiple offices in your building) then you can give them a design overhaul to match the rest of the space. Sure, it's not a place where people are going to be spending a lot of time every day, but bathrooms are usually the last place to get attention, and they really can make the look more cohesive, especially if clients will be using the restroom too.
Designer furniture from Louis Interiors can help you pull together the Italian look for your office. If you want to make a great impression with your space, reach out to us with your office furniture ideas.