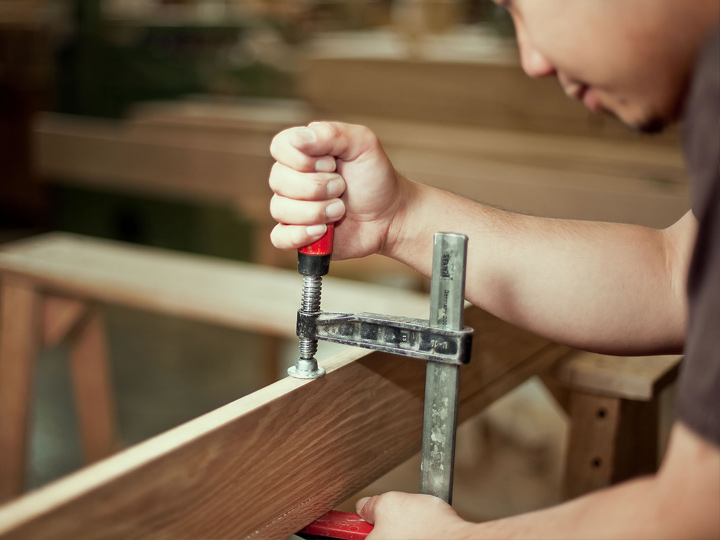 Confused about Wood Furniture Finishes?
When it comes to wood finishes different trends go in and out. Both matte and satin finishes protect wood and give your furniture a finished look. But, how do you choose a finish that complements the current look of your décor and also provides long-term versatility? We'll walk you through the major differences between matte and satin finishes, what kinds of décor each works well with, and the major pros and cons of each. Use this guide when you're ready to order your next piece of fine furniture from Toronto.
The Basics about Custom Furniture Finishes
At Louis Interiors, because we offer our customers the flexibility of making decisions about every step of the furniture design process, you get the final say in whether you have exposed wood components finished with a matte or satin appearance. We're happy to guide you through the decision, so here are the basic differences between the two styles.
Matte—Matte finishes are often more subtle and muted. They don't have high shine, and they tend to better absorb light. Don't think that means they look dull, however. A good matte finish looks sophisticated and modern. The finished look is smooth.
Satin—A satin finish, on the other hand, delivers more shine than a matte, but it is still not high shine. The completed look is more reflective and draws the eye to reflected lighting. Satin finishes can have a somewhat pearl look to them, even when completely dry.
Follow This Advice to Match Your Wood Finish to Your Room
Matte finishes work well in modern looking homes, and especially in rooms where you're going for a calm and peaceful aesthetic. The bedroom is the perfect place for your matte finished custom wood furniture. It's muted tones keep the bedroom a comforting place to relax and sleep, taking the focus away from lighting and provided a more subdued atmosphere.
Another space where matte furniture plays well is the kitchen, especially if you have an eat-in kitchen or breakfast nook. Matte finishes often look modern, but they also make the perfect accompaniment to the country kitchen. The lack of shine gives a rustic and no-nonsense look to your furniture. This feature also makes it a good match for a woodsy lodge-style living room or family room.
Indoor/outdoor spaces also provide an interesting backdrop for matte furniture. Because you already have plenty of natural light in these areas, you have no need for extra shine. The furniture blends naturally into the space and matches with the natural elements outside your screens or windows, such as surrounding trees and rocks. Matte finishes work well with a minimalist aesthetic.
Satin finished luxury furniture works better where you want the wooden furniture components to really stand out. This finish looks beautiful in areas where you'll be entertaining guests and in rooms with bold or eclectic décor. Of course, you could also play up the satin finish by making the furniture the statement piece in a more subdued room.
In general, satin finished wood works well with patterns, and it looks equally appealing with bright colours and neutrals. It is a more classic finish, and its long-lived popularity is evident in the wide array of styles it suits. If you are decorating in a period style, you can't go wrong with a satin finish.
Performance Considerations
Aside from their unique appearances, matte and satin finishes also each have practical and aesthetic pros and cons. Satin and matte finishers actually both have flatteners in them, which give a smooth, natural look to the finished piece. The differences can be somewhat subtle.
The lack of light reflection makes a matte finish less likely to show dust and fingerprints on furniture, which could reduce the frequency of cleaning. A satin finish can really brighten a room, giving a clean look. However, it is more likely to show fingerprints, so you may need to polish your satin-finished furniture more often. The good news is that if you prefer the look of a satin finish, it is not a high-gloss, so it still won't show dirt too obviously.
Whichever type of finish you go with, rest assured that each kind provides scratch and water resistance and will keep your wood in great condition for many years. Inquire with our professional custom furniture team in Toronto for answers to all your wood finish questions.