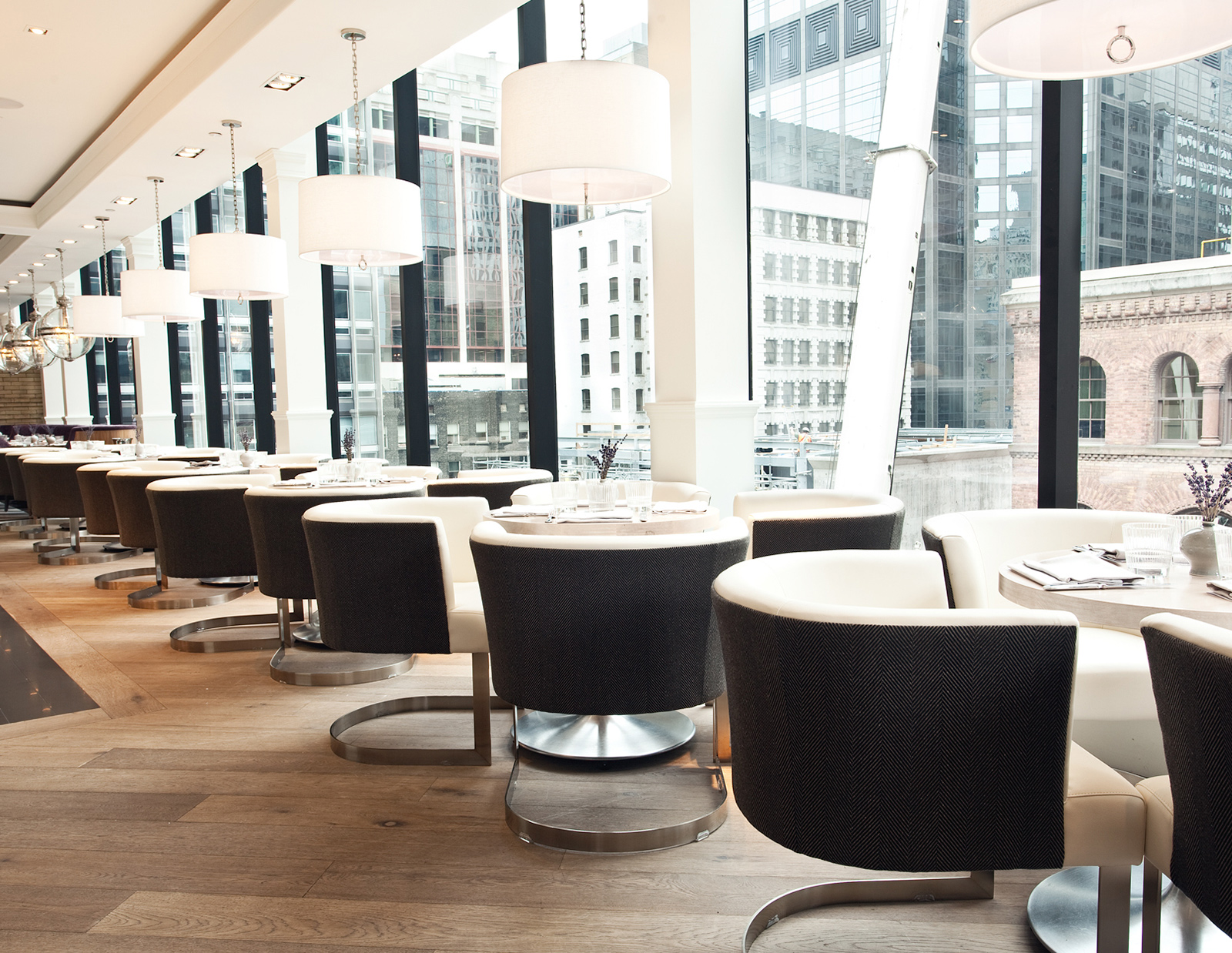 Consistency at Each Step: How We Show Our Love to the Hospitality Industry
When was the last time you thought about how your furniture was made? When it comes to your business, it pays to know the process. Furniture for restaurants and hotels has to last through heavy use by patrons every day. Fortunately, we've nailed down the process in creating stunning, handmade hotel and restaurant furniture from Toronto.
Take a look at the detailed process we use to create consistent products for the hospitality sector:
3D Modeling
We may do everything by hand, but that doesn't mean we shy away from technology. Our design process includes computer-aided design (CAD) software so that we have a 3D model of exactly what your furniture will look like before we begin. The CAD model also allows you to see an image of the furniture you requested.
Starting with this model keeps all of our craftspeople on the same page. And, that means a consistent furniture set for your business.
Preparing Materials and Constructing the Frame
We don't outsource any of the process for creating your unique hospitality furniture. Each piece of wood is kiln-dried and custom-cut on the premises. That means we stay in control of every stage of manufacturing, allowing greater consistency with your furniture set.
Because we measure and cut each piece ourselves, we see right away if anything appears to be off with one of the frames. And, we can make corrections on the spot to ensure the highest quality. We also employ multiple joinery methods so that your items are sturdy and ready to last through the daily traffic your business receives. We understand that when you are looking for furniture for the hospitality industry, you need dependable pieces with sturdy frames.
Springing
Like all aspects of our manufacturing process, adding the springs is done by hand. Springing by hand guarantees impeccable quality for you because human eyes go over every detail when tying the springs. To learn more about how we do springs, take a look at our article dedicated to springing techniques.
Pre-upholstery
Attention goes into every part of the custom furniture you order. The pre-upholstery work doesn't often garner much attention as the frame or exterior aesthetics, but it plays an important role in the comfort of your furniture. In the hospitality industry, providing comfort is what you do, and we want to be a part of making your company the best at what you do.
Before fabrics and patterns are applied to the exterior, your furniture receives a firm but comfortable layer of eco-friendly foam to protect guests from the wooden frame. We also provide the luxury feel of down foam cushions for chairs, couches, and banquettes. Your guests will never feel more delightful restaurant furniture than a banquette or dining chair with luxurious down cushions.
Upholstery
The upholstery is often what people think about most when it comes to choosing furniture. But, with Louis Interiors, we help you to understand that fabric is only one part of the options available for creating a welcoming environment for your guests. The sleek lines of the frame and comfort of the interior structures (such as springs and cushions) are also part of our custom furniture experience.
However, guests may never realize the luxury of those other features if the upholstery turns them off. All of our fabrics are tightly woven industrial grade fabric that stands up to repeated sitting and friction from the movement of guests. And, we offer a wide selection of vivid colours, textures, and patterns. Or you can supply us with your own leather or fabrics to ensure a unified look in the finished space. We can provide you with the yardage required to order of customers' own material for your custom furniture, keeping overages to a minimum and ensuring you keep costs low by ordering just enough fabric.
Finishing the Legs
The final step to completing a new piece of custom furniture is to finish the legs. Using the same soft maple wood we use for the frame, we apply primer and lacquer to give the visible wood a shiny, luxurious finish. The unique properties of soft maple wood allow it to look great with a variety of finishes so that it easily matches your décor.
Finished Product
With our efficient process, we are able to provide custom furniture across Canada and the US, including top of the line banquettes, lounge chairs, and dining chairs. Each custom piece is designed and manufactured to your specifications.
We also provide custom couches of all sizes, which includes loveseats, sofas, and sectionals. Where do Louis Interiors' custom couches from Toronto end up? Their durable frame and modern aesthetic are right at home in:
Hotel lobbies
Hotel guest rooms
Restaurant waiting areas
Restaurant bars and dining areas
Lounges
Now you know all the details about what goes into each handcrafted piece of furniture from Louis Interiors. If you'd like to know more about our process for creating hotel and restaurant furniture, please view our custom furniture manufacturing video.