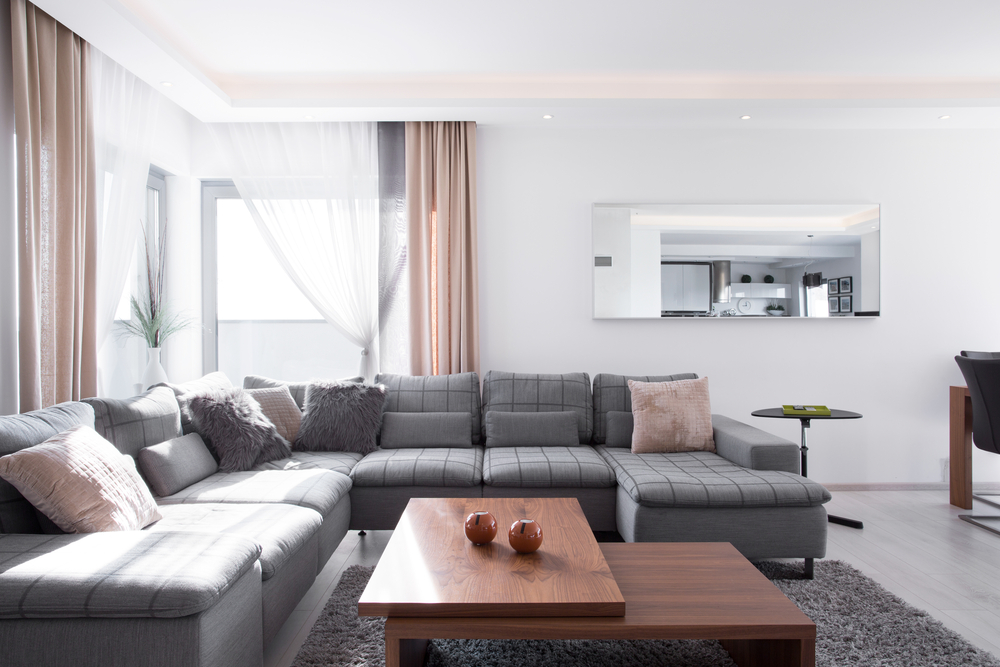 Cozy Tips to Make Your Hotel Rooms Feel More Like Home
Have you ever walked into a hotel room that felt a bit cold and clinical? It didn't feel particularly inviting, did it? That's certainly not the feel you want to give your guests when they enter the rooms and suites at your place. Instead, give them the warm cozy feeling of home, only better because they don't have to worry about any of the cleaning or upkeep.
That's exactly what these tips will help you do. Read on to find out how you can make a room feel warmer, cozier, and more inviting to guests.
Use mirrors to enhance warmth
Mirrors are a welcome touch in any hotel room. Sure, there's probably a mirror in the bathroom, but extra mirrors can provide guests with a place to do a quick check of their hair and attire before going out for entertainment or meetings.
Having a mirror or two in the sleeping or sitting area also provides extra lighting in the room without the need for additional lamps. That's because the mirror will reflect whatever lighting or natural light is already present. Make no doubt about it, extra light makes a room feel extra warm and inviting. Giving natural light a boost is especially helpful in rooms where the windows may not provide the most exciting view.
Pile on the pillows
Pillows are a fairly inexpensive addition to your rooms, but they really make an impression. Additional pillows on a bed make it look plush and warm. Providing extra pillows allows guests to adjust their sleeping positions to match what they are used to, placing pillows next to them or under their knees, or putting extra pillows under their head to adjust their positioning. It shows guests at your hotel that you are thinking about their needs and comfort.
Pay attention to the headboard
It may not seem like an important piece, but the headboard really can be a focal point in a good hotel room. After all, it's pretty common for the bed to be the first thing guests check out. A headboard that attaches to the wall can allow for easier updates to the frame if needed, making a headboard from custom furniture makers a smart move. It will last for years and can have new upholstery put over it if you change the look for your rooms.
Always have a lounge chair
Lounge chairs are a staple of quality hotel rooms. Your guests, after all, need a place to sit down other than just the edge of the bed. Sure, they can sit on the bed to put their shoes on or have a cup of coffee, but the chair shows that you've thought about their needs. We suggest a style they can sink in to. Fortunately, building quality custom furniture is the thing we do well at Louis Interiors in Toronto.
Any of these styles would be perfect for hotel rooms and suites.
Lounge Chair No. 274
With a classic look that can be upholstered in any colour, our Lounge Chair No. 274 provides cushioning and comfort without taking up too much space. That space-saving quality can help the room to look bigger and more open. At the same time, it's a luxury furniture piece that really enhances the coziness of a room.
Lounge Chair No. 301
Lounge Chair No. 301 provides a more modern look, with armrests that wrap around as one piece with the chair back. Getting it upholstered with a second fabric colour or pattern around the back and exterior of the arms gives in a multidimensional look that livens up the room without overdoing it. It looks both clean and vibrant.
Lounge Chair No. 283
For a subdued look, you can't go wrong with Lounge Chair No. 283. It looks good with any upholstery, and the straight lines paired with a straight skirted upholstery bottom allow this chair not to dominate the aesthetic of the room. It looks completely in place for a comfortable stay.
We hope you enjoyed these tips. Feel free to share them with hotel owners and designers considering an update. And of course, contact our custom furniture team when you're ready to update the look of your hotel.