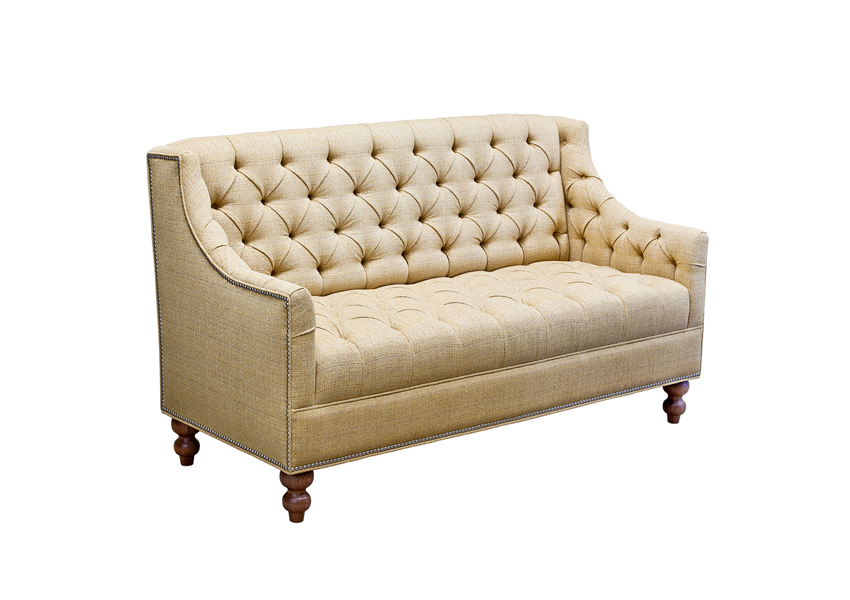 Dare to be Different with Custom Sectional Sofas
Your choice of sofa makes a big impact on your living area. The sofa is often a focal point for the area where your family and guests gather in your home. It should evoke both the feel of your décor and a sense of comfort.
However, many showroom sofas are fairly bland. You'll see plenty of neutral shades in designs that all seem the same. For such an important piece of furniture, consider browsing the best sectional sofas from Toronto.
Sectional sofas are fast becoming one of the most desired pieces of furniture for both casual and sophisticated gatherings. They offer plenty of roomy seating, and often lend themselves to lying down or propping up your feet as you snuggle in for a movie, gather with friends to chat, or just to relax with your morning cup of coffee.
Louis Interiors offers Toronto designer furniture for all tastes. This article will give you a little more information about the options available for our sectional sofas.
Choose High End Furniture That Fits You
You may like the idea of a sectional but think it's too large a piece to fit in your apartment or condo. The truth is that a sectional creates more seating because of its unique shape, but it doesn't have to be huge and take up a lot of space in your room.
We'll customize not only the appearance of our fine furniture, but also the dimensions. We understand that many people today are opting for smaller living spaces and are decorating in a studio chic or open floor plan rather than the lavish homes desired in the past. Many of our customers want high end style on a smaller scale, and we're prepared to offer you just that.
Louis Interiors always takes care in each step of the furniture making process. We continue to use traditional European handcrafting methods, and that means we cut each piece of wood to size for your high end furniture.
Are You Looking for Designer Furniture with Extra Perks?
We're always fans of furniture that performs multiple functions in your home. Of course, one function should always be looking fabulous! However, we want you to also find our sectional sofas practical, and that's why we include the option of a pull-out sofa bed.
Sofa beds are one of the ultimate conveniences in a piece of furniture. They're perfect for making guest space in a small home or apartment. If you have kids, the sofa bed can be a fun spot for them to watch a movie and have a sleepover. Couples may also find the sofa bed a good option for an at-home date night movie if you don't keep a TV in the bedroom.
Don't Assume a Sectional Won't Fit in Your Home 
We noted that our sectional sofas are fully customizable to fit your style and size needs. But, you'll be happy to know that we can also customize our sectionals to be modular. A modular sectional is one that comes in several separate pieces, which can be arranged in different patterns to give your sectional a different shape and look.
Why might you want a modular section?
They can be carried into your apartment or home in separate pieces, making delivery and assembly of the furniture super simple.
If you get tired of your décor easily, modular sectionals allow you to freshen your home's look be rearranging the pieces.
Modular sectional sofas are especially well suited to open floor plans and studio-style apartments because they help to define separate spaces.
If you live in a small apartment, a modular sectional may not be the best option for you, but we've got plenty of styles to suit the needs of any type of living space!
The heart of the matter comes down to this—you can either shop a showroom and settle on a piece that's close to what you want, or you can talk to the professional craftspeople at Louis Interiors and get exactly what you want in a piece of designer furniture. We'll walk you through the entire process of choosing the shape, dimensions, features, and exterior of your sofa from the best high end furniture company in Toronto.