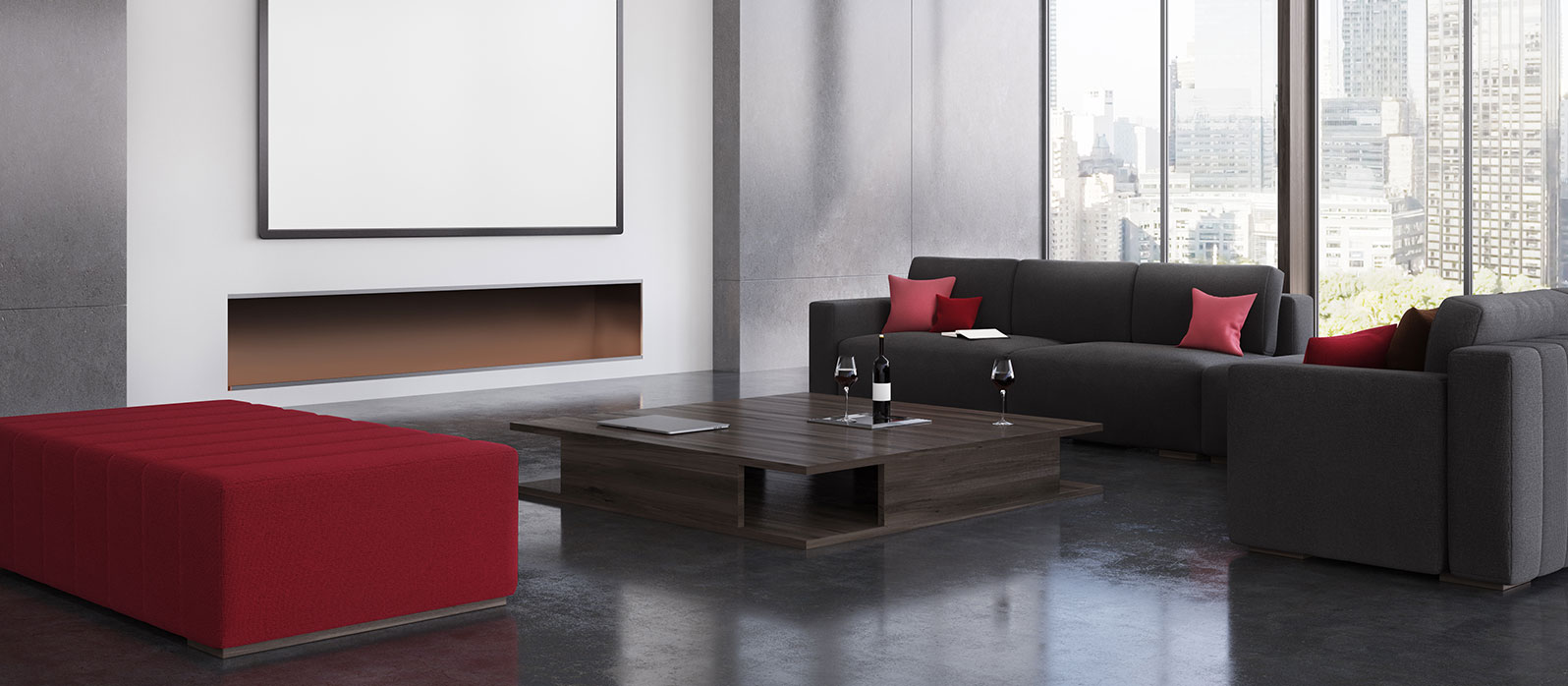 Designing for Clients with Condos and Apartments
Condos and apartments can be especially tough for designers to work with. They often come with rental or lease agreements that forbid changing certain aspects of the interior. And that can limit the options for interior design. But instead of that getting you down, really focus on those features that can be changed and enhanced. Here are some tips from Louis Interiors for designing for Toronto clients with condos and apartments.
Change out temporary knobs, fixtures, and window dressings
Many features that come with an apartment or condo can easily be changed and reverted back to its original condition when the tenant moves out. This allows more individual personality in a space that pretty much comes as is. The handles and knobs on doors and kitchen cabinets are one feature that's easy to switch out. Just have your client store the originals for later replacement.
Light fixtures are other easily replaced items. But they make a big difference in the overall appearance of a room, especially if they effect the lighting itself. You may need to hire an electrician for part of this work, especially if you are replacing ceiling fans as well.
And any standard window blinds that come with the rented space are free game for replacing with window furnishings that have a bit more style.
Opt for modular furniture pieces
At Louis Interiors, we specialize in custom furniture because we know that it can provide the right solutions for any type of home, and that includes small spaces like condos and apartments. One of our top suggestions for making the most of personalizing these spaces is to use modular furniture, like modular sectional sofas. Modular furniture can be moved around to create different pieces for different needs.
For instance, a conversation area with three chairs can become a full-size sofa for watching movies with friends. The other nice thing about modular furniture is that it is much easier to move into small spaces, especially if you have to get them up a set of stairs.
The modular furniture we build has the same modern look and top quality as all of our other custom made furniture. You can get it designed in any colours or patterns your client wants.
Work with what's there, not against it
Sometimes you just don't know what a landlord was thinking when then put in certain colours or features. But if something looks weird, try to use it as an intentional look. An odd colour of cabinets in the bathroom? Recommend hand towels and a shower curtain that match it. Embrace that quirk so that it doesn't make the whole room clash.
No dining area? Don't try to squeeze in a full-size dining table and chairs set. Think of an alternate solution. Maybe counter stools in the kitchen work better as an eating area. Or look for low sitting arm chairs that allow for comfortable eating at a coffee table. Custom made furniture can be designed with the right dimensions to make these alternative solutions work.
Use furniture to bring in colour
Some landlords will allow painting the walls. But if you can't, you can always transform a neutral backdrop by selecting furniture with colours that stand out or create the theme the client is looking for. And the good news is that if your client wants to change things up later, you can always get the furniture upholstery changed rather than requiring all new pieces to change up the look or colour scheme.
Think of unconventional uses for furniture
Sometimes standard furniture sizes don't work in smaller spaces. So try to look at pieces with a fresh eye. Can something you would normally put in a bedroom work to add storage to the kitchen? Then go for it. Would extra dining chairs add seating to the living room space? They take up less room and can work with any décor style.
So don't let rental or lease agreements stop you from providing your clients with the best interior design you possible can. Let our team help you out with custom made furniture to suit your client's exact needs. Reach out to us by phone or email.