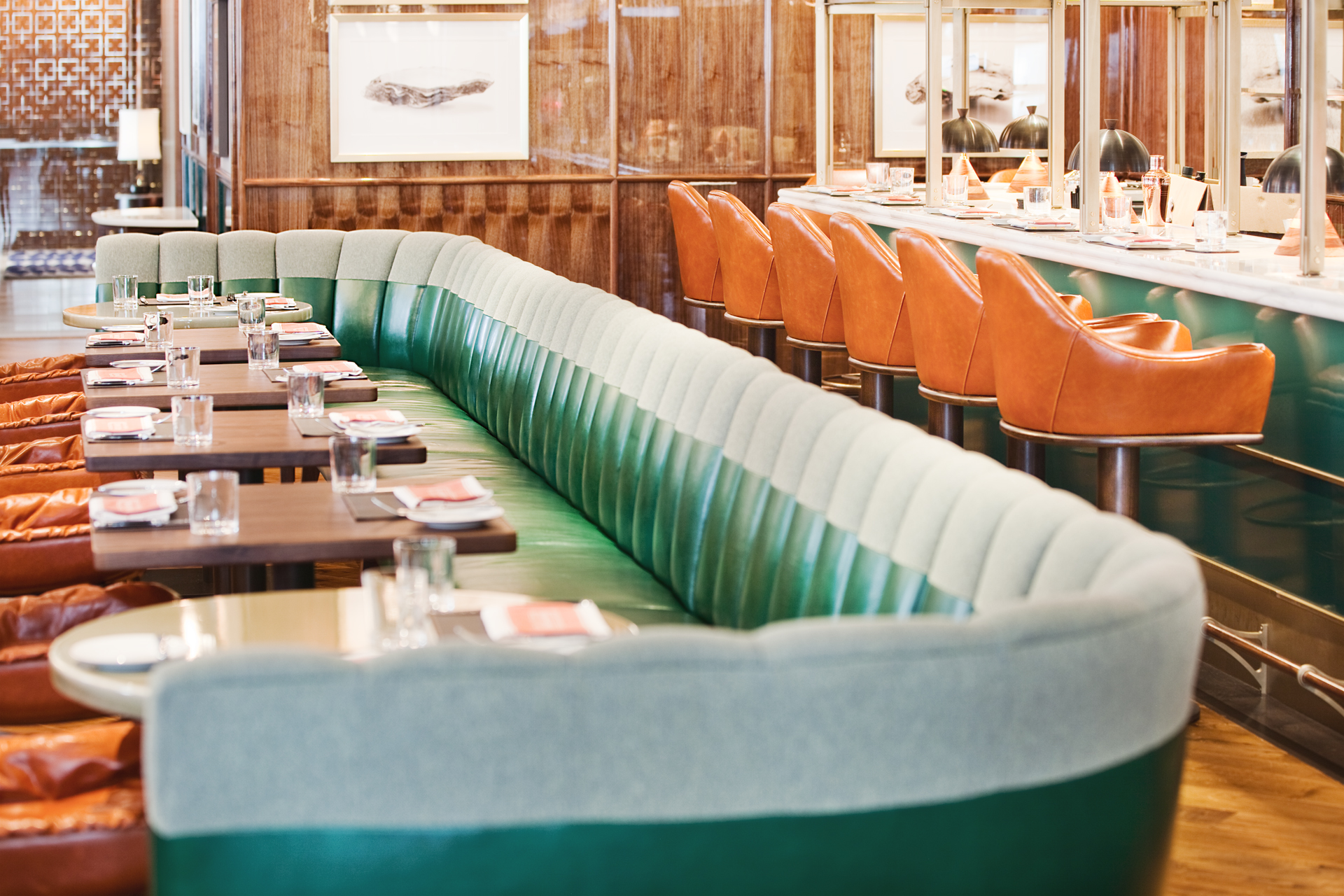 Don't Overlook Restaurant Chairs in Your Design Plan
Chairs seem to be one of the most overlooked aspects of restaurant interior design. Many restaurants go with simple wood framed dining chairs. And there's nothing wrong with intentional minimalism. But sometimes rather than being intentional, this is just a design oversight because the seating was not seen as an important aspect of how the space looks. However, seating truly can change the look of a room. While chairs are not, strictly speaking, decoration, they can certainly provide a boosted aesthetic to the dining area in your Toronto restaurant.
Getting comfortable
If you are trying to stand out as a top quality restaurant, making your guests comfortable is an absolute must. And there is no easier way to boost comfort than to provide padded restaurant chairs. This adds a real touch of luxury to your dining area. Our design team at Louis Interiors loves coming up with pieces that truly meet the definition of luxury furniture, especially when it is being used in new and interesting ways.
The thing to remember is that just because you need chairs with the strength and durability to withstand the traffic of guests does not mean you can't get the look of a chic, personal setting. All of our restaurant chairs at Louis Interiors are designed to withstand daily use and spills. A big concern about providing cushioned seats is that the upholstery or the cushioning will get ruined over time. But our commercial-grade fabrics hold up to your guests' daily use and are resistant to rips and stains. And the foam we use for seat cushions and backs stays firm and true to its shape while also providing comfort.
Our Dining Chair No. 270 is a classic look that adds style and comfort to any restaurant dining area. It's especially suited to classy restaurants that cater to business lunches and romantic dinners. But you can easily change up the look with the right upholstery to make it fit a more upbeat aesthetic. Or if you are going for a modern and trendy vibe, we highly suggest our Dining Chair No. 261. Its unique design sets it apart from most other restaurant chairs and will make your Toronto restaurant stand out in the minds of your guests. This chair features metal legs and a simple shape that give it a sleek look, but the spacious seat cushion provides plenty of comfort for guests. Both of these chairs offer something much different from an uncomfortable plain wooden chair.
Remember, because we are custom furniture makers you can have the upholstery customized for any of the dining chairs you commission from us. You choose the colours and patterns.
The convenience of custom furniture makers
Here's another thing to consider in your dining area design. Your space is limited. And you likely want to be able to comfortably serve as many guests as possible in the area that you have. That means you need seating solutions that provide roomy seating for each guest without taking up a lot of extra floor space.
Custom furniture makers, like Louis Interiors, can provide restaurant furniture with custom dimensions and shapes that fit specifically to the layout of your room. We can help you measure and come up with the best layout plan so you know how many tables, chairs, and banquettes you can fit in your space while providing maximum guest comfort. Of course, it's not all about space efficiency. You will also want to keep in mind the aesthetic you would like for your restaurant. Would tables and chairs achieve that look better than banquettes? If so it may be a good idea to stick with the look you want even if it means a few less seats total in the dining area. Guest experience at a luxury restaurant is not about getting people in and out as quickly as possible.
Because we continue to use traditional handcrafting methods for making our furniture, you can count on the quality of Louis Interiors' restaurant chairs to hold up over time. One of the main issues with poorly made restaurant furniture is joinery that comes apart with use. Our joinery methods are time-tested and save you money in reduced repairs and replacements. Talk to our skilled team today about your Toronto restaurant furniture needs.