Extreme Makeover: Sofa Edition
Making the old new again. Sometimes clients ask us to take their traditional furniture and reupholster it with modern fabric, saving the piece and bringing it into the 21st century. With this particular re-upholstery project, the sofa frame and fabric were outdated, so Louis Interiors not only reupholstered the sofa but also transformed the frame, giving the sofa a modern aesthetic. Making the old new again.
The sofa began with rounded arms and a muted fabric tone. The major makeover involved changing the furniture frame so that the arms extended to the edge of the seat and maintains a sleek sharp edge, as well as upholstering the piece in a new fabric.
Louis Interiors uses as much of the old sofa as possible. In this piece, the majority of the frame was kept, as well as the eight way hand tied springs. In the pictures below you can see the modification to the frame: the arms were changed to have a 90-degree angle and are drawn-out. We also added a cotton layer before beginning upholstery.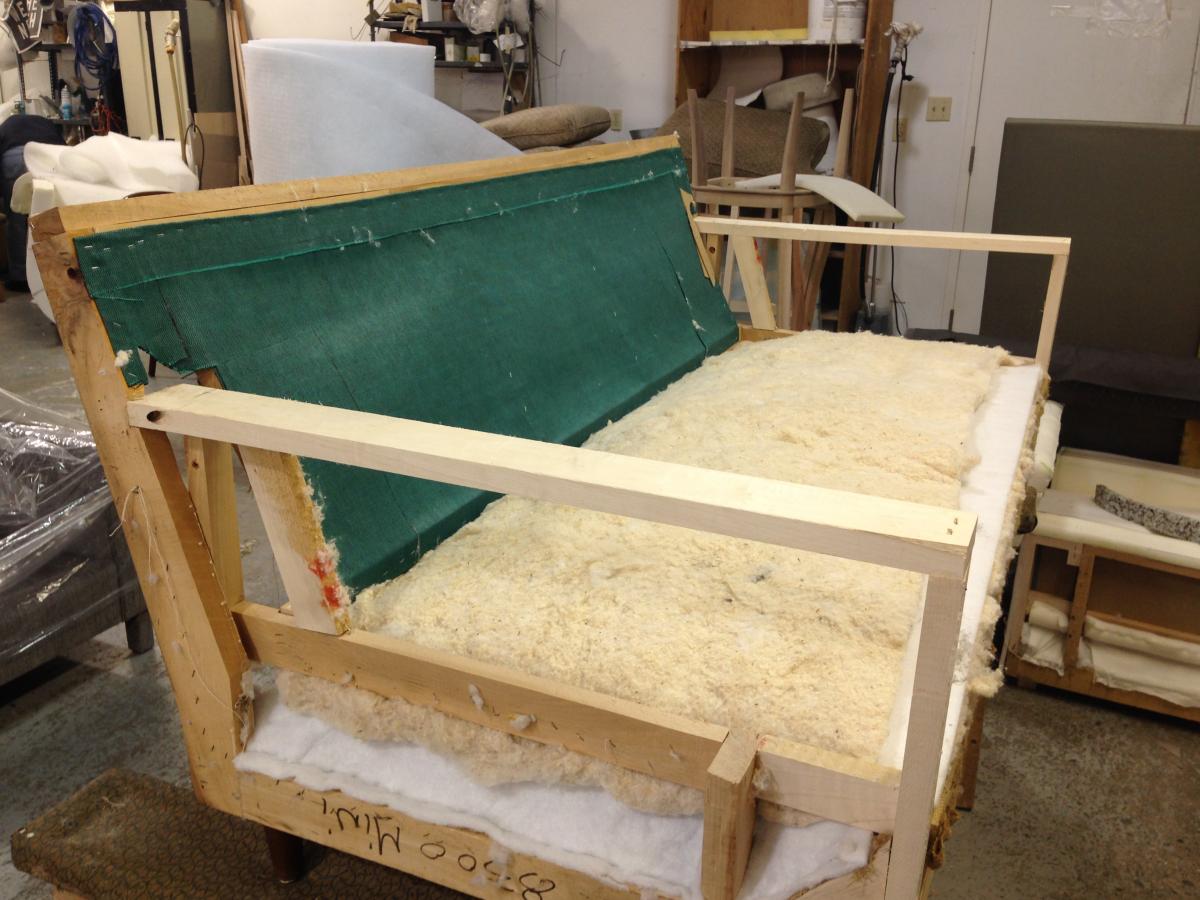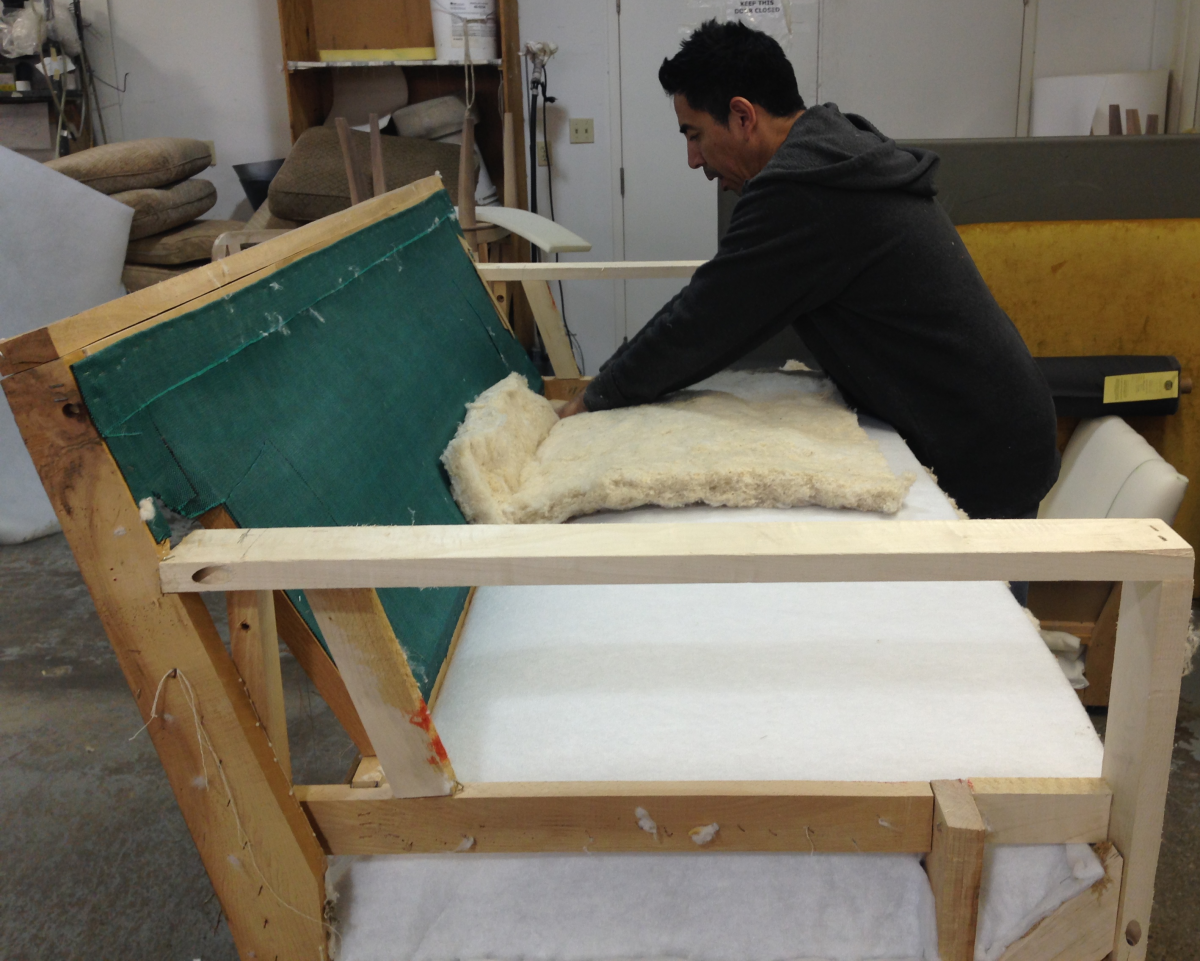 Once the frame was changed, jute webbing was added to the inside arm, and foam was glued on prior to upholstery. Likewise, new legs were screwed on that are tappered and much thicker at the base than the original legs. And finally, new cushions were made, completing the new design and complementing the modern aesthetic of the reupholstered and redesigned sofa.
The Finished Product:
I hope this post demonstrates that reupholstering can involve a lot more than simpy changing the fabric. In this case, Louis Interiors took a traditional style sofa and modernized it by transforming the frame, fabric, and legs. Making the old new again.