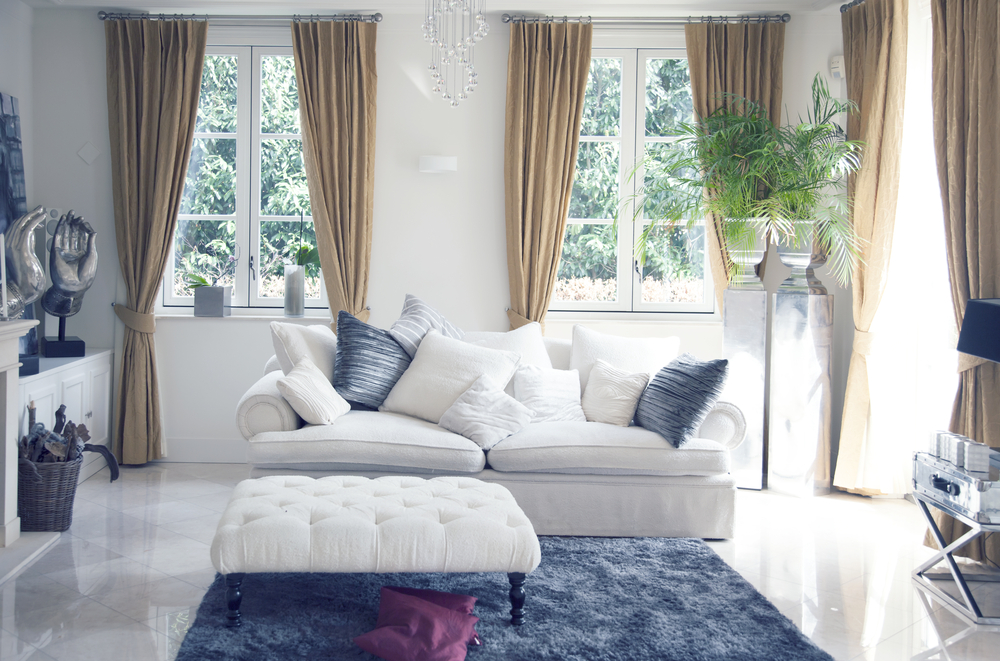 Finding the Right Couch for an Unusual Living Room
Here's the problem. You are working with a beautiful living room space, but it is set up in a way that does not facilitate good furniture placement. Maybe there are lots of windows breaking up wall space, or maybe the room itself is an unusual shape or size. Whatever the reason you are having difficulty fitting furniture into your Toronto client's living room space, we can help with some tips on finding the right couch for an unusual living room. The couch tends to be one of the biggest furniture items in a living room area, but you can make it work by thinking outside the usual furniture design practices and considering custom couches that fit the unique space.
The long and narrow living room
The key to the long living room is understanding that you may have to arrange furniture in ways much different from what you are used to in a more proportionally-shaped room. You may not be able to or want to make the center of the room the primary sitting area. This would leave your sofa in the center with lots of extra space on either side that would feel like separate rooms. That's not necessarily a bad thing, but if you want the space to feel more cohesive, you may be better off creating pockets of seating. For instance, you can try putting a sofa at an angle in one corner and creating a conversation area by making a coffee table the focal point with a couple of lounge chairs across from the sofa. You may even find that a curved sofa, like our Sofa No. 116, works well for this set up. In a more regular shaped room this arrangement could take up too much space, but in a long, narrow room it works perfectly.
Another option is to intentionally use the space as two rooms. A popular option would be to create a dining area at one end and a living room area at the other with a loveseat and sofa around a coffee table. Using the two different sized custom couches makes the space look less blocky. You can also create the appearance of two separate rooms by using an L-shaped sectional. Place the sectional so that the shorter end projects out away from the wall on the end that is toward the middle of your long room. That way the back of the short side creates a type of partial wall that designates where one room ends and another begins. You don't necessarily need to have a TV in this room, as that requires you to arrange furniture around the TV as the focal point. If another space is available, that could be made into the home theatre room.
The living room with many doors and windows
The problem with this living room is that it is difficult to place furniture along the walls because pieces are always blocking either a door or a window. An option for this room is a modular sectional that can be rearranged depending on whether the room is in use or not. This can allow you to arrange your couch for maximum conversation or TV viewing when people are gathered in the room, but the couch can be out of the way or used as separate seats when you need room to walk through the room to the other doorways or when you want to let sunlight in through the windows.
Sometimes the solution is as simple as getting the right size of furniture. If your windows are high enough, you could simply look into custom couches with low backs. Louis Interiors provides plenty of designs with lower backs that would not cover a large portion of your window, such as Sofa No. 136 or Sofa No. 259.
The point is that you do have options when you utilize custom couches for your unusual living room. You don't have to depend solely on chairs to save space and allow movement of the pieces. Talk to our custom couches team in Toronto for more ideas on how to get a loveseat, sofa, or sectional that fits right for the space you are designing.