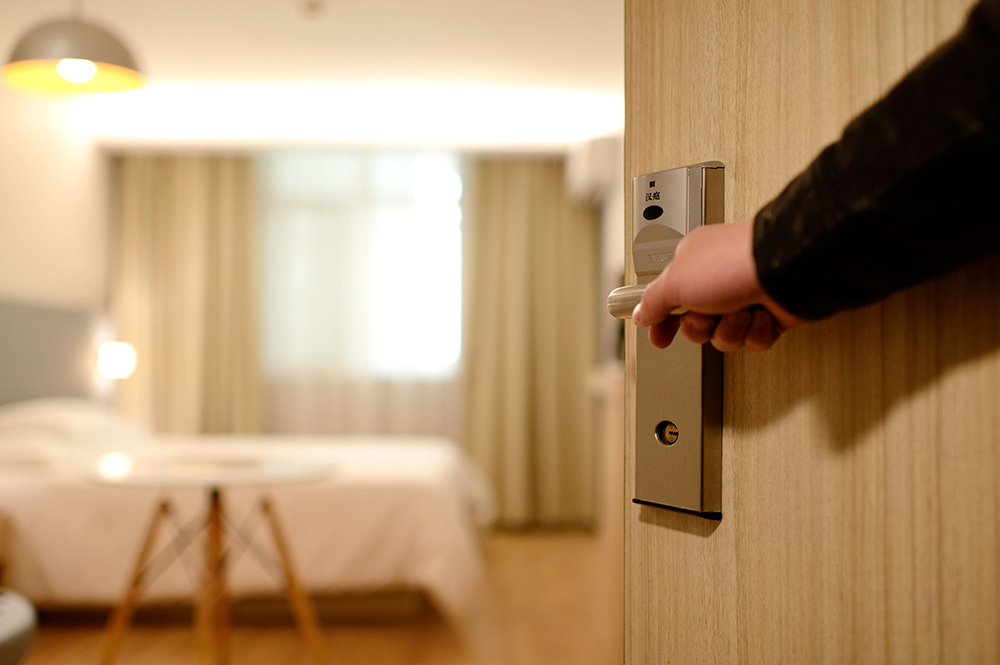 Hacking Entryway Design: The First Furniture Seen
Ever read a book with a boring beginning? It pretty much destroys your desire to read further, right? The entryway of a building can have the same effect on people, either drawing them in to explore more, or repelling them.
Whether you're designing for Toronto offices, hotels, or residential clients, the entryway is the first space anyone sees when they enter a building. It sets the mood for the whole place. This article covers entryway design tips for any size of area.
Consider function
Regardless of the size of the entryway you have to work with, it likely has certain functions that it must fill. For homes, this area often serves as a place to put bags, keys, shoes, and coats. For hotels, it's typically the lobby area where guests can check in and meet up with each other. In offices or restaurants, it may be a waiting area for clients or customers.
What they typically have in common is some kind of seating. Entryways aren't always just a place to pass through to get somewhere else. They are often a place where people stop and sit for a while, for various reasons.
Tips for small entryways
Most entryways need a bit of seating. And the type of entryway you're designing will designate which seating works. In restaurants, you'll probably want restaurant chairs for guests to sit in while they wait for a table. Restaurant furniture tends to be a bit different from the lounge chairs and benches of hotel and residential entryways.
That being said, a simple wood frame chair, like those often used in restaurant waiting areas, are perfect for other small entryways, as well. Think about a small residential entryway. If you don't have room for the standard entryway bench, a chair or two offers a convenient place to sit and remove shoes. You can even put baskets under the chairs for extra storage.
Tips for large entryways
What to do with all that space? Why does an entryway need to be large? Large entryways actually provide a lot of room for creativity. The secret is to look at them as a room in their own right, rather than just a gateway to the rooms beyond.
One important thing to remember about large entryways is that you don't have to fill all the space or overflow them just because they are roomy. Keeping some of the space open accentuates the largeness of the space and helps it to feel airy, open, and inviting. This can be useful in residential and business entryways. You certainly don't want guests or clients to feel like the entrance is stuffy.
Ottomans make a great addition to large entryways. They often look cozier and more luxurious than a simple bench. Of course, it depends upon the aesthetic you're going for. Simpler designer furniture can also work well in a relaxed entryway with lots of space.
In a larger hotel or office entryway, you could even place custom couches that bring together the look of the space while providing seating for multiple people.
Also, when determining the size of an entryway, don't only think about floor space. Look up. A room may have average floor space but have tall ceilings that give it larger than usual vertical space. That wall space can definitely change the possibilities for furniture and décor.
When there is no entryway
Every building has an area where first impressions are made. So even if there is no separately defined entryway, wherever the front door opens to needs to perform certain functions. You can actually use furniture and shelving to define an area. If, for instance, the door or doors open right into a room, then placing a small bench to one side can help define the area near the doorway as a space with a separate function.
Custom furniture can help in these cases. You may be working in a small area, and custom dimensions will help the space to look fully utilized rather than crowded. Shelving that is attached to the wall and extends only a short distance from the door can also create the sense that this area is separate from the rest of the room.
Whatever size or type of entryway you set out to design, custom furniture gives it its own personality. Talk to our team at Louis Interiors about the ideas you have for entryway furniture, and we'll build exactly what you need.