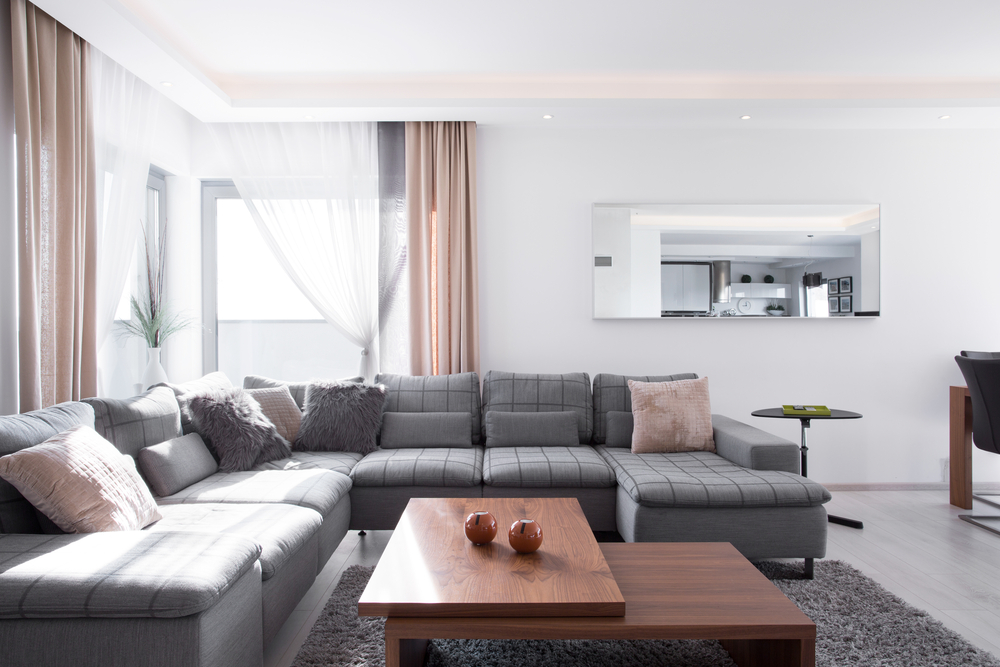 Here's a Secret: You Don't Have to Match Wood Furniture
Have you ever been in that situation where your client just couldn't decide on a wood furniture finish? Should they go light? Should they go dark? Will they be able to find all the pieces they want in the finish they ultimately decide to go with?
If so, here's some good news. You don't have to match all the wood furniture in a room.
In fact, your design may actually look much better if you throw away this old rule and go with pieces you love in the finishes you love. White and black walls and décor are often used to complement each other. No one would say you can't use them together. And the light and dark woods can be used to complement each other in a similar way.
Take a look at our suggestions for mismatching wood furniture.
Think of wood as a neutral
Wood is really a kind of neutral colour when it comes to design, regardless of the tone. We don't think twice about adding almost any shade to a room with wood. So why are we sometimes so resistant to using different wood tones together?
It's true that some tones of wood may look better or worse with other particular tones. And that's where the next tip comes in handy.
Go for contrast
One of the easiest ways to make it clear that you are mixing wood furniture on purpose is to use contrasting wood tones rather than two colours that are somewhat similar to each other. The similar colours can look like you bought two items at different times, thinking they were the same colour, and you made an accidental mismatch. That's not the look you are going for.
Wood tones that really stand out from each other, on the other hand, create a bold look that no one would mistake as an accident.
Match the wood grains
Colour is not the only feature of wood. Different varieties of wood also have different grain patterns. Some are large and noticeable, and others are smaller and more subtle. The different grain patterns can bring different feels to a space.
In general, larger grains tend to feel more casual, and finer grains feel more formal. When you're putting together a room with multiple wood finishes, it's a good idea to keep the grains similar to pull the look together.
Get the wood finishes you want
Designer furniture made just as you request it is a great way to find the colours of wood you prefer for your design project. You may be thinking, but if I get the furniture made custom, can't I just get all the wood matching? Sure you can. But you don't have to. That's the freedom of buying custom furniture.
At Louis Interiors, we work primarily in soft maplewood. We prefer maple for our wood furniture frames because it takes a variety of stains well. That means you can get the look of other woods with the benefits of sturdy maplewood.
Know that it's not just multiple pieces
If you like the look of contrasting wood tones, you don't have to buy multiple pieces to get the look. You can also have one piece made with different wood stains on various parts of the furniture. Using two or more woods on one piece of furniture actually has a fairly long tradition in woodworking, especially when one wood is used as an inlay.
Don't forget to look at flooring colour
If you're putting wood furniture in a room with wood floors, you'll also need to consider how the floor tone and grains will work with various furniture pieces. If the floor doesn't quite complement the furniture you want, you can cheat a little by putting a rug between them to create some space. That way the two different woods are not right next to each other.
You can overdo it
Although you can create an amazing look by mixing different wood tones in a room, there is such a thing as too much. Three different varieties is about the maximum you should mix together in a single space.
Talk to our team at the top Toronto designer furniture company about the types of wood furniture and wood stain options available for your custom project.