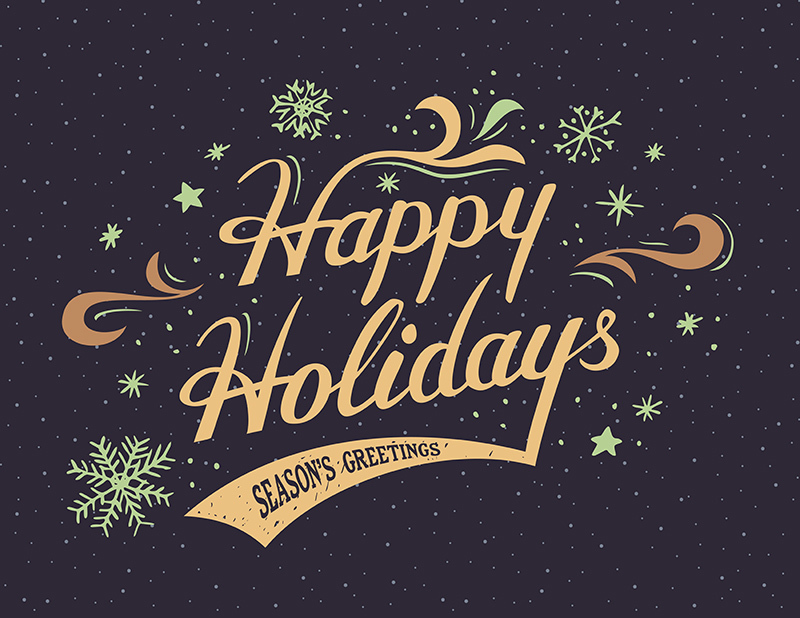 Holiday Wishes from Louis Interiors
It's the holiday season, and the team at Louis Interiors is looking forward to some much deserved time with friends and family, as we're sure you are too. We'd like to thank all of our clients for following our blog this year, and here's wishing you a happy holiday and hope for a successful coming year! And thank you to our dedicated custom furniture team for giving us another great year! In light of the season, we have a few announcements to make.
Louis Interiors holiday hours
Louis Interiors will be closed for the holidays from December 23rd to January 2nd to allow our team to enjoy time with their families. We know our team deserves the break and look forward to starting a wonderful new year with them crafting quality custom furniture in 2017. We will be returning to regular hours on January 3rd.
2016 in review
We've had a great year for 2016, and we're hoping we will see just as much success in the coming year. We love keeping quality craftsmanship and handcrafted furniture alive in Toronto, New York City, and the areas we serve. But we also believe in serving our community in other ways, and we'd like to mention each of the charities Louis Interiors has contributed to this year.
Canadian Red Cross
Alberta Fires Relief 2016
United Jewish Appeal
The Arthritis Society
Crohn's and Colitis Canada
The Princess Margaret Cancer Foundation (Ride to Conquer Cancer)
Prostate Cancer Canada
Canadian Cancer Society
Our success means we are able to help out with these Canadian charities. We are proud to be a part of the Canadian business community, and we hope we are able to make just as big a difference for our community (or bigger) next year.
Charity during the holiday season
Donating time or money is a terrific way to help out in your community, and we encourage you to donate in whatever way you are able to. Here are some ideas for donating your time during the holidays.
One way to donate your time is to prepare and send holiday cards to active-duty military or veterans. It's nice to show these people that you appreciate their service. Other people you may want to thank include the doctors you and your children see during the year. Pediatricians especially appreciate photo updates of their patients. Sending cards or gifts to children's hospitals can also brighten up people's holidays. And sending extra cards costs very little. You can even make your own. This makes it a good way to show appreciation and spread holiday cheer even if you don't have a lot of spare cash.
Another thing you can do is donate non-perishable food to your local food bank. Food banks especially appreciate the assistance during the holiday season, when they attempt to get food to as many needy families as possible. If you have ever needed food bank assistance yourself, this is a great way to give back to an organization that has made a difference in your own life.
A third idea is to volunteer your time at a shelter. There are shelters available for a variety of situations that people are in. And these individuals and families could use a little extra cheer during what is likely a difficult holiday season for them. Homeless shelters, domestic violence shelters, and children's' shelters could all use assistance with food preparation or meal service. It doesn't cost you any money to volunteer, just a little time out of your day. You can even get your family to join in and volunteer with you.
Finally, you could donate used clothing or coats, especially if you have children who have outgrown items that are still in good condition. Many people need inexpensive warm clothing items during the winter, and your slightly used coat could help keep them safer during the holidays. You should be able to find several places in your community that accept donated clothing items. Check with thrift stores, donation drop-off bins, and places of worship. Your child's school may even be having occasional clothing drives.
You can use any of these charitable ideas to improve the holiday season for others, or come up with your own ways to assist. Again, thank you for a wonderful 2016, happy holidays, and here's to a fantastic new year!