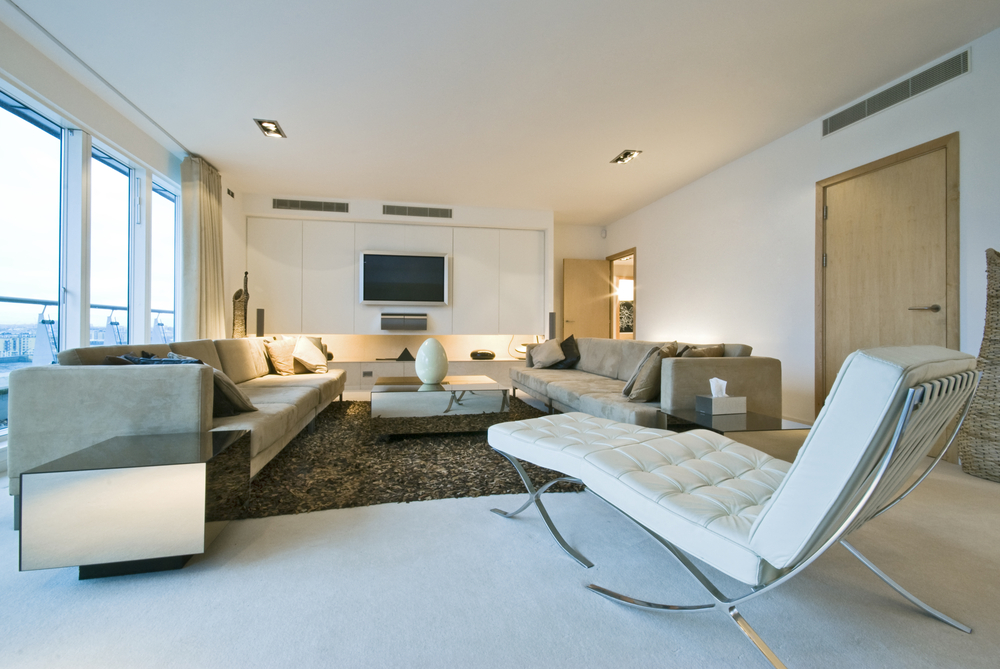 How Designer Furniture Solves Small Space Design Problems
When you are working with small or unusual spaces in Toronto apartments, it can be a challenge finding the right furniture for your clients' design needs. A small space does not mean foregoing quality designer furniture, but it does require a bit of creativity. For instance, where do you put a bed in a studio apartment? How do you create a sense of personal space in that situation? This article takes a look at precisely how to tackle this issue, as well as offering a few other tips for taking care of common small space design problems.
Fitting a full-sized bed in a studio apartment
Many options are available to position a regular bed into a small studio apartment. It may seem like nowhere looks like the right place for a big bed that is going to take up a significant portion of the living space. But you don't have to follow set rules on where a bed should go, especially in unusually shaped apartments.
That being said, a lot of apartment dwellers prefer to create the appearance of a separate space for sleeping, and create the feel of privacy from the area where guests would typically gather. A common strategy is to place bookshelves or temporary walls around the sleeping area, but these solutions can take up a lot of valuable open space.
A more elegant solution is to utilize the versatility of custom furniture, like the custom headboards created by Louis Interiors. We can make our headboards either to attach to the wall or to the bedframe itself. For a studio apartment, we would suggest a large headboard attached to the bedframe. You can position the bed so that the foot is against a wall and the head of the bed extends out into the open part of the room. But the large headboard will act as a wall itself to close off the bed from the rest of the space.
With a high headboard, you can position the bed so that guests won't see it (just the headboard "wall") from the entryway or kitchen area.
And a headboard is not the only custom furniture option for creating a sense of personal space in your open apartment. If you like the idea of using bookshelves as a dividing wall, sectional sofas can also help. A good option is the type of shelf with openings on both sides rather than a closed back. This allows some light to pass through the space. Then you can simply arrange the bed on one side of the shelf and a sectional sofa with its back against the other side of the shelf. This creates the appearance of two separate rooms without making the apartment look too dark and closed off.
Utilizing other custom furniture options
Of course, some individuals are perfectly happy not having a full bed in their small apartment. In that case, plenty of other designer furniture options are available for offering a sleep space that doubles as other furniture and takes up little room. Daybeds and sleeper sofas are popular options. A daybed offers more support for your client to sleep on, but takes up less space and can be decorated with throw pillows to function as a couch during the day.
And whichever sleeping option you choose, modular sectional sofas are a great way to make the most of a smaller space. You can easily move the pieces around to suit your various needs for the space. This way, you are really creating more space, but you are creating more options for how you are able to use the space. In that way, you are effectively creating multiple "rooms" in one.
One more option if your client doesn't care about creating a personal space for the bed. Rather than trying to hide or divide the sleeping area, you can simply design the most beautiful sleeping area you can and display it proudly. Beautiful bed linens and decorative pillows can make the bed look like an intentional part of the apartment when guests come over rather than trying to hide it.
We have plenty more design ideas for small spaces. Keep following our Toronto custom furniture blog for all our design tips.