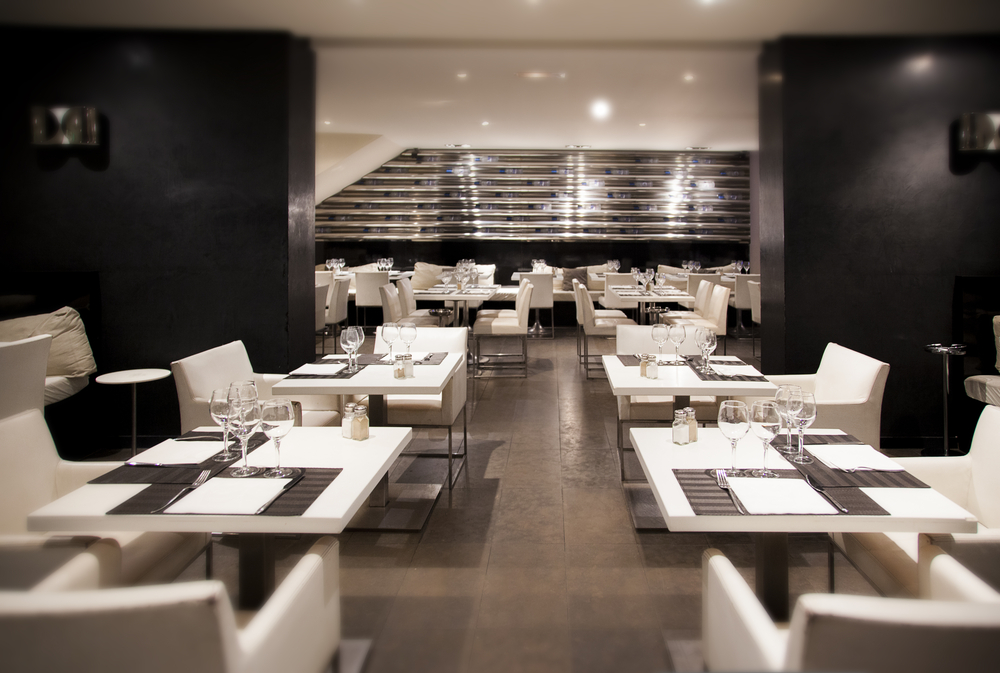 How to Build Success into Your NYC Luxury Restaurant
Award-winning sushi chef and restaurateur Tyson Cole claims that one of the necessary components of any successful restaurant is concept, and that your location should fit with that concept. When you start a luxury restaurant in NYC, your concept needs to fit with the sophisticated air possessed by this unique city. Louis Interiors can help you to turn your concept into a reality by providing one-of-a-kind luxury furniture for New York. Here's how to use a concept to build success into your restaurant.
Make your employees proud
New restaurateurs often think about their guests and what to do in order to create a stunning experience that makes them want to return again and again. But what you should be asking first is what would give your employees a great atmosphere. When your employees love something about the restaurant too, they will love coming to work. And when your employees are happy and love where they work, they will provide exceptional service to your guests. So always strive to please employees first.
You can ensure that you have the right employees—the kind who are fans of your restaurant themselves—by hiring people who are turned on by your concept. If your restaurant has a particular theme, look for hires who are interested in it or fit with the theme in some way. Get their input on your concept, and really listen to their responses.
Provide your guests with true quality
Of course, your guests should also be at the top of your list of priorities. And that means you should carefully consider the supplies and restaurant furniture you purchase in order to serve them best. Never make a decision based on your budget alone. Of course, managing your finances is important. But sometimes going for the more luxurious purchase creates a better experience for your guests—and ensures that they keep coming back and giving you more business.
One of the biggest mistakes new restaurateurs make is being too stingy with furniture, dishes, and other décor. Remember, these are the basic components of what sets the mood for your guests when they arrive. Luxury furniture means an experience they will want to come back to. Louis Interiors is an established provider of restaurant furniture for New York. And our custom furniture manufacturing process allows you to fit each piece precisely to the concept you've selected, so your guests will get an experience that is unique to your establishment.
What luxury furniture pieces can you get from Louis Interiors?
Dining chairs
Custom lounge chairs
Banquettes
Bar stools
And more
Word of mouth is still the best advertisement
People trust recommendations that come from their friends and family. So how do you get them talking? By giving the guests already in your restaurant the best experience possible. In fact, spending on providing an excellent experience for guests is a better use of tight funds than paying for expensive advertisements. Unless you are a well-known chain, when you run an ad, the viewer has to see or hear your commercial many times before they feel familiar with your brand. That's ineffective when one completely satisfied guest can spread the word and bring in several more customers.
When you're trying to determine where to invest for growth and success, building on your key concept is the way to go. With our custom furniture manufacturers, you are in control. Select the upholstery colors, embellishments, designs, and wood finishes you prefer. We guarantee our custom furniture will stand up to even the busiest New York restaurant, thanks to our traditional European handcrafting methods.
Restaurant furniture from Louis Interiors can help you bring your concept to life. Unlike showroom pieces, each item of furniture we manufacture is designed and built from scratch. That means you get exactly what you envision. Don't compromise on your concept. It is what makes your business unique. For help going from concept to reality, talk to our skilled team of furniture manufacturers today.