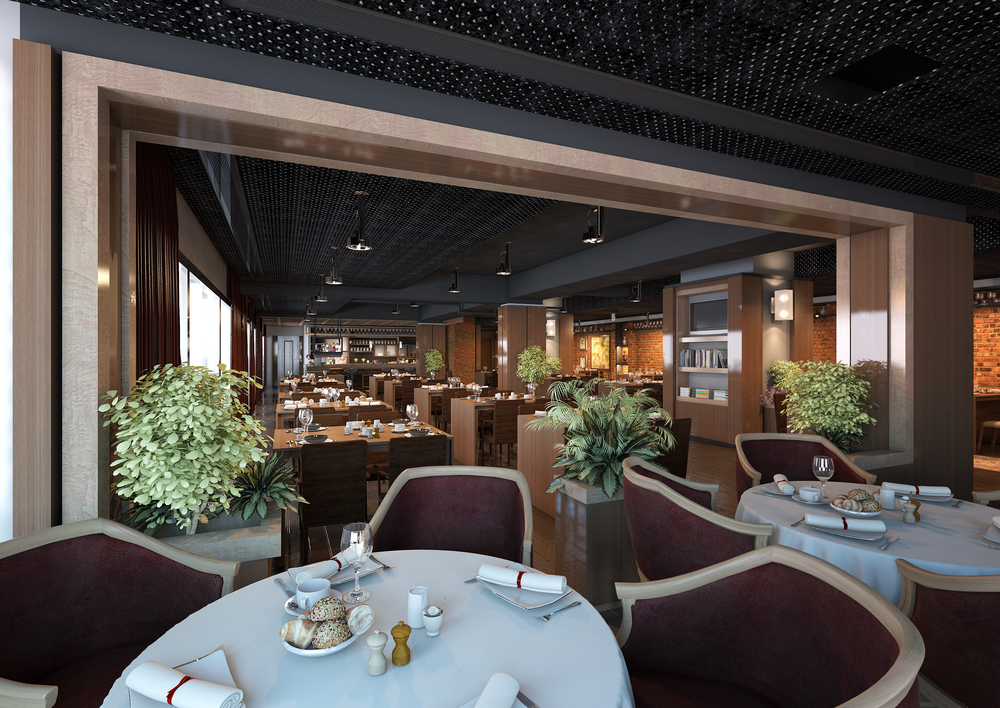 How to Select Furniture for Your NYC Restaurant
Selecting the right furniture for your restaurant in New York is a lot different from selecting dining room furniture for your own home. You have to think about more than just your own aesthetic tastes. You also need to consider what arrangements will make your dining area easy to navigate and what colors will be most appealing to your guests, or evoke your brand best. Fortunately, we at Louis Interiors have helped many clients to enhance their restaurant space. Take a look at these tips on how to select furniture for your NYC restaurant.
Keep a common thread going
Each piece of your restaurant furniture does not have to match perfectly. But the overall effect should make sense together. That means you can have a few different kinds of pieces, but something should pull it all together. This can be as simple as a common color that works its way into each pattern or the same materials being used for the furniture frames.
Trying to fit too many different looks together can make your restaurant look chaotic and unorganized. Louis Interiors can work with you to make sure that all your custom restaurant chairs, dining tables, and banquettes share a common theme. Don't be afraid to go with your instincts when it comes to commissioning custom furniture that satisfies your vision for your dining area.
Opt for quality
Choosing high-quality furniture for your restaurant is important. You are going to have guest traffic coming and going every day of the week. That means your furniture will need to take a beating. People of all sizes will be sitting and getting up repeatedly. Dishes and utensils will be moved across the table tops. Upholstery will need to stand up to friction from guests moving in their seats. And inevitably, some spills will happen.
You should look for furniture that is made from sturdy, durable materials, like our hardwood frames made from sustainable soft maple wood. Additionally, any upholstered restaurant chairs or banquettes should be made with commercial grade fabrics that won't wear thin or see the threading come loose. And tabletops, as well as furniture frames, can be protected by being manufactured with the right kind of wood finish to create a seal against spills. Our craftspeople understand how to create quality custom furniture that provides all of these qualities.
Know who your guests are
Ultimately, the furniture you select should be suitable to your target guests. If your restaurant is family friendly, you will want to consider furniture options that can accommodate booster seats or that provide extra protection against spills, scuffs, and crayons. You will also want table options that allow for high chairs.
On the other hand, if your NYC restaurant has a more sophisticated vibe, the colors and styles you select should be pleasing to couples and groups that are going out at night. And you will likely want to include bar stools in your seating options.
Don't forget shape
Although you can get caught up in considering color for finishes and upholstery, don't forget that furniture shape can make a big difference in the overall aesthetic of your restaurant. Frames can be straight and utilitarian, or they can have curves and unexpected angles. Tabletops can be round, oval, square, or rectangular. Consider what works best both for fitting into your space and establishing the visual elements you desire.
You can also play with height. If you cater to a more adult crowd, utilizing high cocktail tables could add a fun dimension to your seating area.
Take your time
It's understandable that you want to get all the details of your restaurant taken care of as quickly as possible. But keep in mind that the decisions you make will stick with you and your brand for years to come. Make sure that you are getting exactly what you need when it comes to your restaurant furniture.
Going with custom furniture allows you to take into consideration the size and visual elements of your restaurant space, as well as the guests who will be using it. Talk to our New York restaurant furniture experts to get more information about designing your own custom furniture.