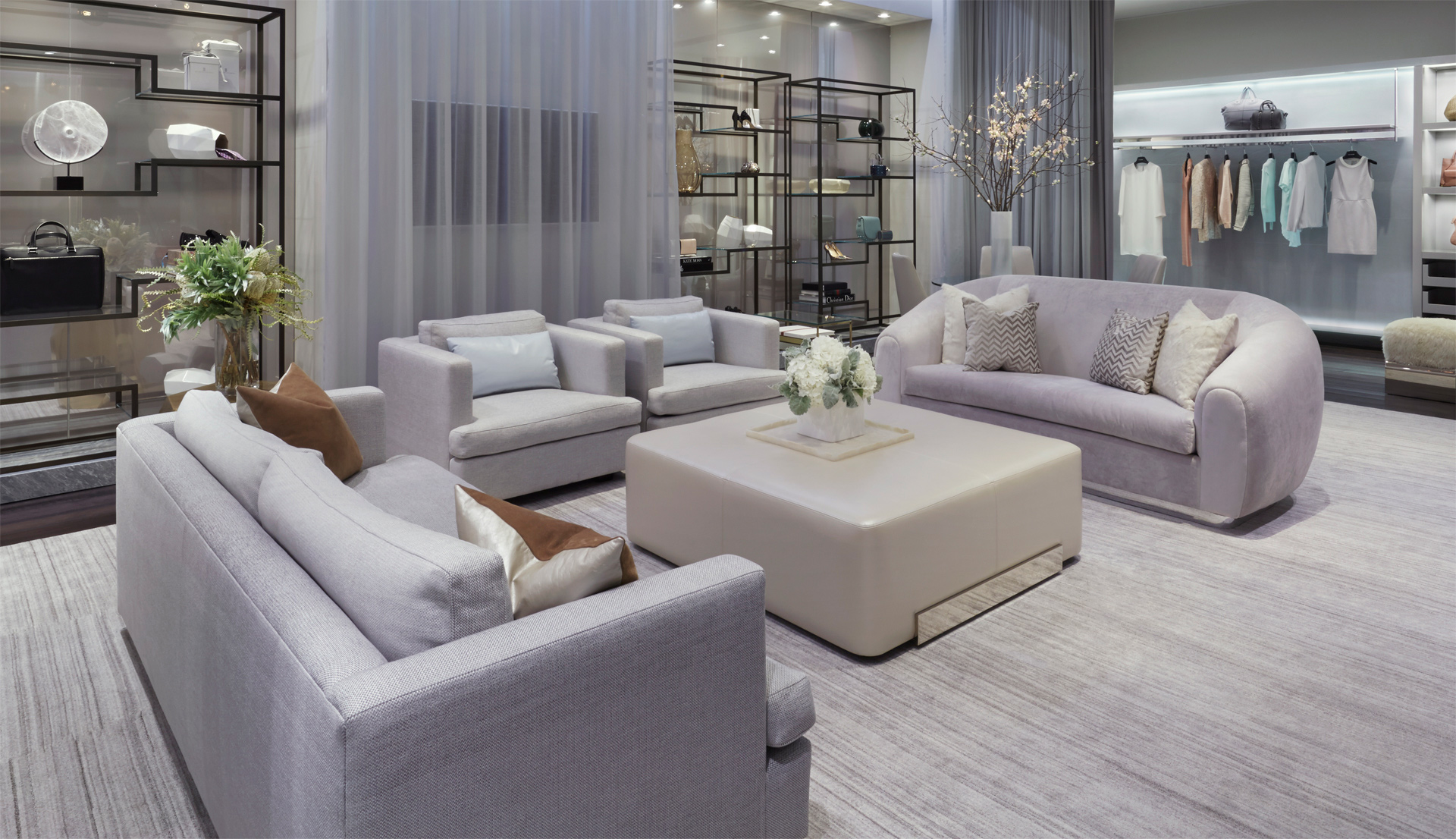 Know Your Priorities: The Top 7 Traits of Luxury Furniture
You know how they say beauty is in the eye of the beholder? Well, luxury is the same way. You cannot determine a luxury piece of furniture simply by looking at the price tag. Anyone can put a high price on a piece of furniture and call it luxury, but what truly demarcates a piece of fine, high-end furniture?
At Louis Interiors, we strive to provide the best in luxury furniture from Toronto. You will always find superb quality in each piece we make, and we're going to give you the information you need to know that you are getting the real deal. Here are the top 7 things to look for in Toronto fine furniture:
Classic Construction
High-end furniture often uses furniture building techniques that have been around for centuries. Why? Because newer methods tend to focus on speed and quantity over quality. The furniture we make, on the other hand, is crafted by hand, piece by piece.
Aesthetic Innovation
Just because a piece of fine furniture is built with the same sturdy construction and attention to detail from times past does not mean it has to look outdated. A quality furniture company will continue to innovate in style and design without sacrificing quality of craftsmanship. Sleek, attractive design is a primary feature to look for in fine furniture. The piece should feel like it says something other furniture does not.
Lasting Comfort
Of course, design is not the only important aspect to high-quality furniture. No matter where your furniture is going—in an office, your home, or a restaurant—it's not fulfilling its role if it does not provide superior comfort. Obviously furniture in your personal space should be designed with comfort and relaxation in mind, but you may not realize the importance of comfort in other environments, as well. In fact, exciting and comfortable furniture has been shown to make office employees more productive. That's why many businesses are springing for better furniture up-front, in order to reap the payoff from employee productivity and innovation down the road.
Exceptional Longevity
Fine furniture may not be all about the price tag, but it is still true that you get what you pay for. With that in mind, what is it that makes fine furniture from Toronto such a great deal? It's the fact that each piece you purchase is made to last for generations. From the chosen materials and well-planned construction to the genuine care put into each hand-made piece, Louis Interiors' furniture resists wear, stains, and cracks, for luxury furniture that exceeds performance expectations.
Consistency without Assembly Lines
You know you are working with a quality furniture manufacturer when each piece succeeds in surpassing expectations in design, comfort, and functionality. These are the three aspects of furniture craftsmanship, and the best providers of luxury furniture have it down to an art. When you're paying for quality, you don't want any of these three aspects left out. Your furniture should be beautiful, comfortable, and sturdy. If one of these is missing, don't buy it!
Customization
The epitome of luxury is having a one-of-a-kind piece that no one else has. Luxury is the antithesis of the assembly line economy. Customization is more than simple personalization of a pre-made piece. It's not choosing a fabric after everything else is done. It's being involved in the process from design to finish and having a piece that speaks to you.
One-on-One Service
In addition to the furniture itself, when you find a truly high-quality furniture company, you'll know it in the exceptional service you receive. Unlike a furniture showroom, where the employees have nothing to do with the design or manufacture of the pieces, a luxury furniture company has experts on hand who can explain the whole process to you. The detailed level of service ensures that you know what materials are being used and what options are available to you.
The next time you look for a piece or set of luxury furniture, look beyond the price tag. True quality is seen in the building materials and methods, as well as the look and functionality of the finished piece. You'll find all these markers of top quality fine furniture at Louis Interiors in Toronto.