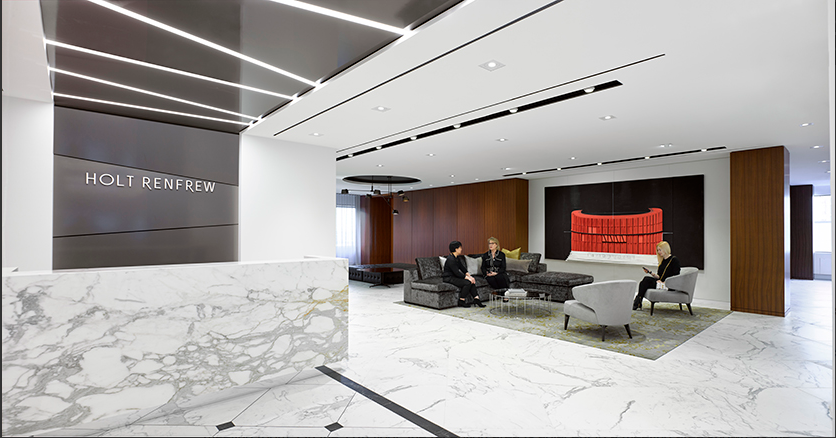 Louis Interiors' Involvement with 3 ARIDO Award of Merit Winners
Our team at Louis Interiors is always happy to participate in prestigious interior design projects that showcase our furniture and the amazing ideas of innovative Ontario designers. We've been fortunate to be involved recently in multiple design projects that have pushed past expected trends in furniture manufacturing and interior design for workplaces and public spaces. We'd like to thank the winning designers for allowing us to be a part of their wonderfully creative projects. Fully three of the projects we worked on won ARIDO Awards of Merit for 2016. Congratulations to the talented designers!
Qualifying for ARIDO Award of Merit
Awards of Merit are given to projects that score between 75 and 89 percent according to standards set by ARIDO (Association of Registered Interior Designers of Ontario). To win an ARIDO Award of Merit, a design project must do more than be aesthetically pleasing. It must also demonstrate creative solutions that build a safe environment for the people who will be using the space and generate overall well-being by keeping health and happiness in mind. That means that projects must show that they take into consideration how the occupants will be utilizing the interior space. Each of the projects we worked on successfully achieved this balance of form and function.
The winning design projects
The projects Louis Interiors was involved in that won Awards of Merit are Google Toronto 9th Floor by iN STUDIO, Holt Renfrew by Gensler, Kylemore Presentation Centre by Mike Niven Interior Design Inc, and Simons Vancouver by Designstead. Here's a look at what the designers did with the projects.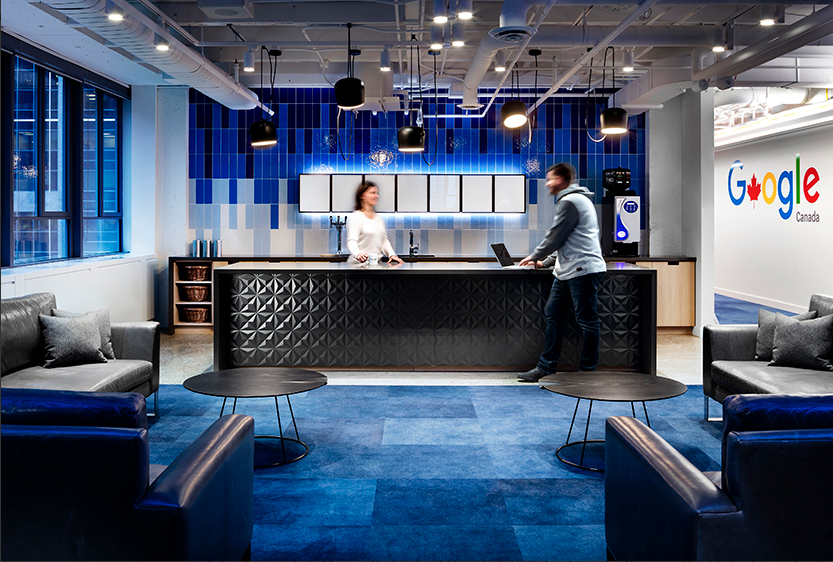 Google Toronto 9th Floor—Pretty much everyone knows that Google is a huge company. And in order to keep their business running smoothly, they have also become a pioneer in workplace satisfaction. When Google asks interior designers to work on their office space, they are looking for results that make employees feel at home and productive. This space in particular, had a different need though. It is an area where clients often visit, and Google needed the space to match with the feel of the rest of the building while being a bit more sophisticated for clients. The challenge for the designers was to keep continuity with the work culture while providing something that would not look too out of place for clients. They needed to find a variation on the existing theme. And they succeeded with design that is sleek and simple yet provides splashes of mood-boosting colour.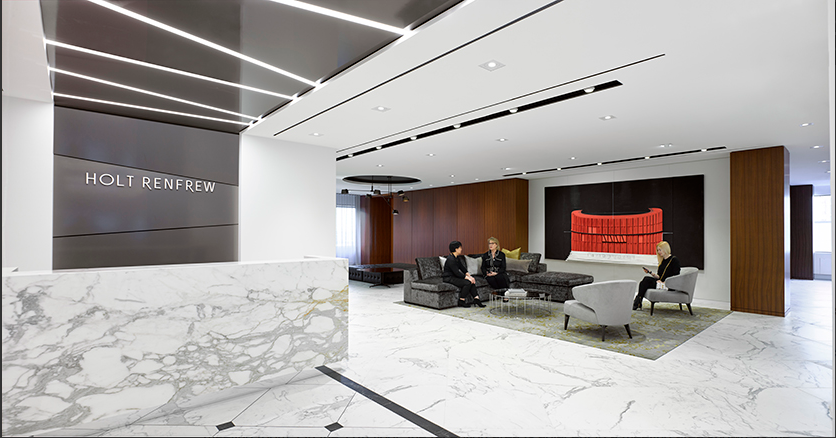 Holt Renfrew—This retailer required a revisioning of their head office space, where employees worked behind the scenes. Although they initially thought they wanted private offices, the final space is a 100 percent open floor plan, giving the workplace an open and airy feel rather than closed in and stifling. And the incorporation of white and other light colours, as well as glass walls and doors, helps to reinforce that feeling. Conference rooms and private meeting rooms provide more closed off spaces when needed for uninterrupted discussions.
Kylemore Presentation Centre—As a home builder, it is important for Kylemore to show an expert eye for interior design. They need their showrooms to inspire clients to envision beautiful living spaces for themselves. Their presentation centre is a way for them to show off just what can be done with their interiors. The completed project is a modern space that exudes comfort and avoids any static advertisements that might encroach on clients' ability to see the spaces as home interiors. By using a neutral colour palette, the design gives the gallery personality while still allowing visitors to imagine their own unique spin on what could be done with similar rooms in the homes they have constructed.
Simons Vancouver—The large store is broken up into smaller "boutiques" that provide intimate shopping experiences for a varied group of shoppers. The style-savvy and detailed design appeals to a diverse group of shoppers while maintaining Simons' universal principles of approachability and accessibility. There are many "pause points" throughout the store that include comfortable seating areas and fashion forward art displays.
It was an honor for Louis Interiors to work on each of these three projects. Our team loved seeing our custom furniture pieces displayed prominently in the designs. If you're considering a custom furniture manufacturer for your own interior design project, we are happy to work with you to achieve the aesthetic you are looking for. Call or email us with your idea.