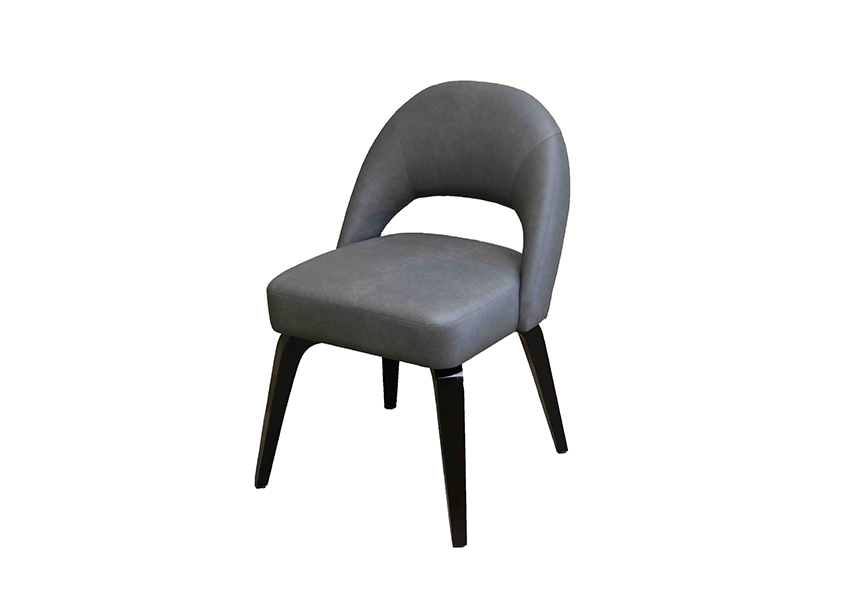 Louis Interiors New Dining Chair Announcement
In addition to making custom furniture and luxury furniture to our clients' specifications, Louis Interiors also creates unique luxury furniture designs for our customers to order exactly as we designed them or as templates to start from with their own design ideas. Any of the furniture pieces we design can be customized, either by using a different wood finish or different upholstery, or by adding accents. And we are happy to announce that our team has recently completed two new chair designs. This article introduces you to our new Dining Chair 317. Take a look at what our designers came up with.
Sophisticated style
Sophisticated modern homes need a style that matches their aesthetic of close-quartered luxury. Louis Interiors' Dining Chair 317 combines quality craftsmanship with unexpected design choices that appear simple but create a look that is different from typical dining chairs. Overall, the chair brings to mind the look of a romantic 1950's dining room. And by changing up the details such as upholstery colour, you can make this style work in many different kinds of modern dining areas.
In fact, one of the great things about working with custom furniture manufacturers like Louis Interiors is all the style options that open up to you. In addition to the options mentioned in the introduction to this article, like changing the upholstery or wood finish, this design can also be modified to be a barstool or counter stool, so you could get this look wherever you sit to eat or drink in your home.
Look at those legs
The legs on the Dining Chair 317 are slightly curved to add to the sophisticated and romantic aesthetic. But make no mistake, that is not bent plywood. It is actually solid wood cut into beautiful curves. We at Louis Interiors take pride in providing exquisite quality of craftsmanship. And our wooden dining chair frames and legs are always made from solid soft maple wood that ensures a long lifetime for the finished piece of furniture.
Our maple wood is kiln-dried and sourced from sustainable Canadian forests. We know exactly where all of our wood comes from. And we know exactly the kind of quality chair frames it produces. That's why we like to work with soft maple wood. This wood is also the reason why we are able to utilize so many different wood finish colours for the visible parts of our dining chairs and other luxury furniture.
Keeping things light
Although this is a sturdy dining chair that is built to last, the design gives it a light feeling that can help to open up a small or dim dining room. Or it can emphasize a sunny or well-lit kitchen area. That is because Louis Interiors Dining Chair 317 has an open space cut out of the chair back. In this way, it is still able to provide comfortable support but without looking too stuffy or bulky. The seat and back of this chair are made from firm but comfortable foam that will hold its shape for years of daily use.
The back is also curved to add flair to the design. The shape makes the chair appear to take up less space, adding to the way it opens up a dining room, kitchen, or bar area. And it also avoids the look of sharp edges that you see in chairs with square or rectangular backs. The design provides just the right blend of luxury and comfort that makes a modern kitchen or dining room work.
And if you want to have this design converted to a barstool or stool for your counter, the moderately sized chair back is a perfect match for taller legs. After all, you don't want your barstool to have a high back that prevents turning to socialize. The design of a barstool should allow for individuals who are seated side by side to hold a conversation with each other easily. This dining chair certainly fulfills that role well.
Talk to our talented team at Louis Interiors to brainstorm more ways you can customize the Dining Chair 317 to fit the unique needs of your own kitchen, dining room, or bar area.