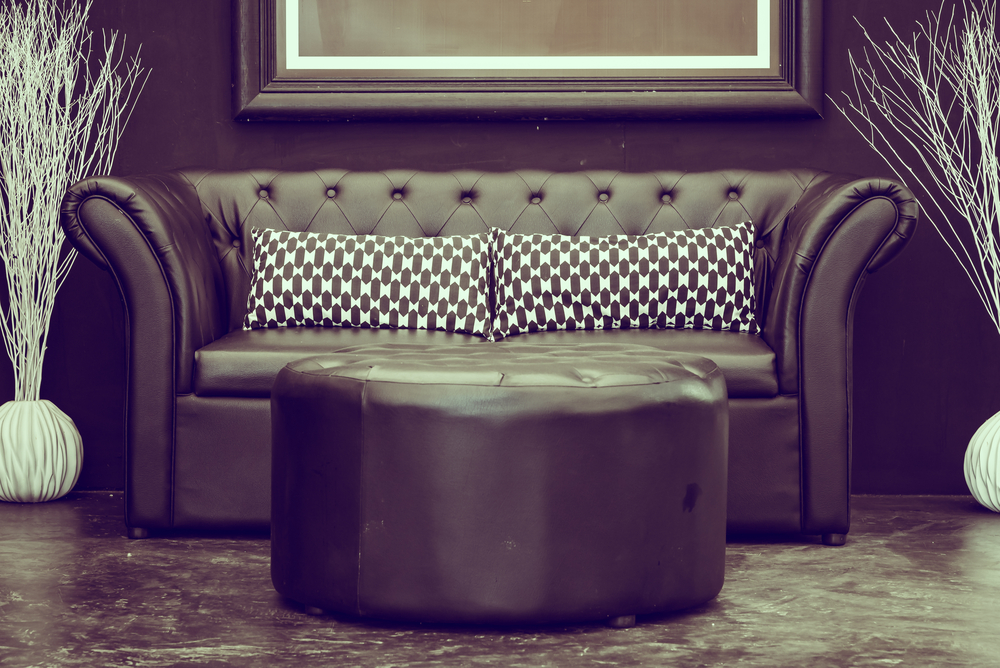 Luxury Furniture Trends: Leather
Leather is a material that's been used for thousands of years, at least as far back as the ancient Sumerians. That it is still one of the most used materials for clothing and furniture upholstery today is a testament to its popularity and versatility. And now, you have even more options when it comes to choosing leather for your luxury furniture.
Leather has worked with nearly every décor style, from classic to modern and trendy. You can even opt for vegan leather. Louis Interiors offers any leather style you may desire on our custom furniture.
Our Leather
We offer our clients high-quality leathers and suedes in a variety of colours. Any of these materials can be used on your custom furniture order, whether it is a couch, sectional, chair, or banquette. Additionally, you can browse our leather varieties to use for reupholstering an existing furniture piece. High-quality leather can last for many years when well cared for, but no upholstery material lasts forever.
We love bringing old pieces back to life with leather reupholstering. We'll help you match the existing upholstery, or you can create a whole new piece from your existing frame. Typically, leather comes in two varieties:
Finished leather is the type most typically used in furniture upholstery. It is dyed and then receives an additional protective, pigmented coating.
Unfinished leather is also dyed but has no protective coating on the surface. Simply dyed leather has a beautiful, natural appearance, but the colour tends to fade, especially if your furniture is in a sunny area. It also stains more easily and is more difficult to care for.
Another option is vegan leather. It gives a similar look to traditional leather but with easier upkeep. If you don't want traditional leather or if budget is a consideration, vegan leather provides an amazingly similar appearance.
COM services can further personalize your leather furniture
One of the hallmarks of our business is providing clients with exactly what they want. To ensure that you get a quality piece of leather furniture that meets your exact specifications, we also offer COM (customer's own material) services. That means if we don't offer the exact kind of leather, suede, or faux leather material you are looking for, we're happy to use a material you find somewhere else to upholster your custom furniture.
Our fabric shipping services are set up specifically for this purpose. We have some of the highest quality fabrics and leathers in the world shipped in for creating unique fine furniture pieces. But, sometimes you are looking for that one special item to suit your tastes or a particular space in your home, office, or restaurant.
COM services are also great for our interior designer clients who are working with a particular leather provider. Once you have your design specifications, we'll help you determine the exact amount of material you need for us to finish your project. You can simply have the material shipped to us, and we'll get to work upholstering one-of-a-kind custom furniture matched to your request.
How to Decorate with Metallic Leather
Traditionally, leather furniture is finished in natural or neutral shades, like white, tan, brown, and black. But, you don't have to stick with usual colours. Leather can also be bold—dyed in shades of red, blue, yellow, or even metallic shades.
Metallic leather is one of the newest trends in leather furniture. It started as a trend in clothing fashions, but now we're seeing it on sofas, chairs, and even ottomans. In fact, if you're just starting out with metallic leather, an ottoman makes a nice, subtle accent piece, and it can be matched with more traditional leather finishes. Your leather furniture does not have to match!
Metallic effects are added to leather after the base colour. They can be added to any colour of leather. For a more subtle look, for instance, metallic effects can be added to traditional shades of leather, giving them a shiny or sparkling appearance. It may sound unusual to add a metallic finish to leather, but gilding has actually been added to leather for many years. In fact, you may have seen antique leather books with gilded decorations. The process is somewhat similar for metallic leather furniture. Metallic upholstery can lend an air of luxury to a dining room or living room, or it can be used for a bolder statement in children's bedrooms.
We'd love to discuss our leather options with you. Come by to examine our on-site leathers and fine upholstered furniture in Toronto.