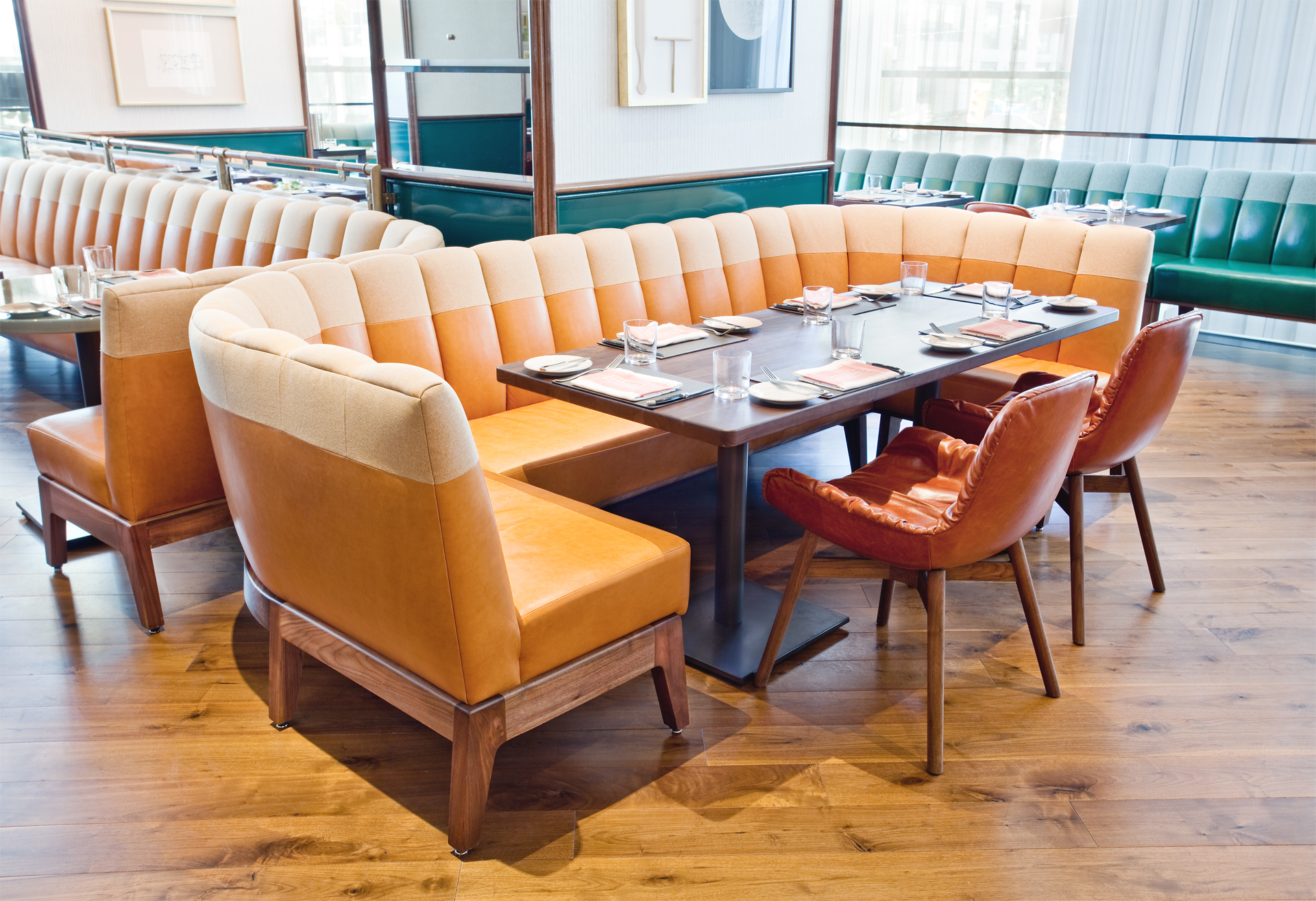 Make Your Restaurant Marketing Video Stand Out
Creating video advertising used to be reserved only for corporations with large marketing budgets. But social media has changed that. And if your restaurant is not yet utilizing video in your marketing strategy, it's time you took advantage of what is now an inexpensive and effective move in advertising. Here's how you can make your restaurant marketing video stand out.
Show guests what they are in for
A video is the opportunity to show off the best features of your restaurant. That may be your exceptional wait staff, your signature menu item, or your luxurious restaurant furniture and décor. The advantage of using video for this over photos is that you can show much more in one video than in one photo. They say a picture is worth a thousand words, but the truth is you can tell a much fuller story in a short video segment than with a still image.
Photos on your website and social media pages are essential. However, a video does allows you to convey the feeling you want to associate with your restaurant. It's a chance to show your establishment's personality and connect with your target customers. Remember, you don't have to make every video about your food either. Think about what interests are important to your customer demographic, and don't be afraid to incorporate those ideas into your marketing strategies. Of course, you can do this while also showing off your restaurant's best features.
Prepare your restaurant furniture for its close-up
The interior of your restaurant should be a place you are proud of. After all, it is where your guests will experience all that your establishment represents. By including shots of your restaurant furniture and other aesthetic elements in your social media marketing videos, you show them the atmosphere they can expect when they visit your business.
And that means you want your furniture to look its best. Louis Interiors provides furniture upholstery services for restaurant chairs and banquettes. We can help you get your furniture looking new again. Or if your restaurant is ready for an update to its appearance, let us help you create a signature look to go along with your signature food. We specialize in custom made furniture, including restaurant chairs designed to stand up to daily traffic and continue looking amazing.
Give a preview of your new location
Local marketing is the way to go for restaurants. And if you are opening a new restaurant or new location, video is the perfect way to give potential patrons a preview of what kind of atmosphere you will be offering. This means you can drum up interest for the new location before your grand opening. And people in the local area can share your video on their social media profiles, like word-of-mouth advertising but with realistic video images spreading along with the recommendation.
People can be nervous about the unknown, and a video helps them get to know your restaurant without having to take the risk of visiting without an idea of what to expect. It's like the movie teaser for your establishment. The restaurant industry is a field where your customers are spending their entertainment budget, so a video preview is a natural fit for your marketing plan.
Guests like to know as much as they can about the places and things where they spend their extra money. By offering them a sneak peek, you are more likely to hook them and guarantee a visit. To get the best results, go with your company's strengths. Shoot real employees in the video rather than hiring actors, so that your audience sees the personality of your business.
Preparing your restaurant for a video is a smart move for your marketing budget. The video and the atmosphere you create in it can generate buzz for your business long after the initial post. Because the video can be reshared or posted at static locations on your website and social media profiles, it can potentially continue bringing in guests for months or even years. That's why it's a smart move to make at least one really good video in your restaurant.
Get your establishment ready for video marketing with new restaurant furniture from Toronto