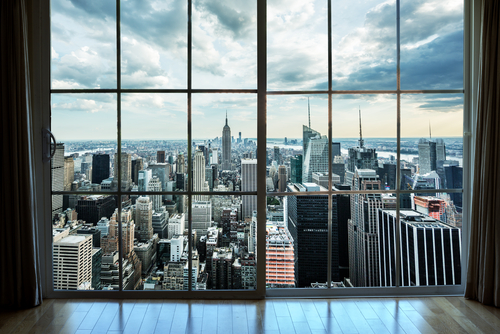 Multitasking Luxury Furniture for NYC Apartments
It's a mistake to think that luxury necessarily has to mean expensive. The two terms can exist separately. In fact, convenience and choice are the two luxury furniture features that matter the most. And that's why we'd like to help you explore how you can use multitasking furniture to maximize the feel of luxury in your NYC apartment.
The tips listed here are about making choices that work for you when it comes to furnishing and decorating your apartment, big or small. You don't have to do things the same old way, especially if doing so limits your convenience. Instead, take a look at some unconventional furniture ideas that give you more control over your space. You can take these ideas and snag them for your own home, or you can use them as jumping off points for your own unique luxury furniture concepts.
Using one space as two
If you have a studio apartment or just limited living space, you may want to consider options that let your furniture create a space that can be used in multiple ways. Doing so may allow you to live well with fewer space-taking pieces. For example, a coffee table that can be raised to double as a dining table makes the two areas you are most likely to entertain friends and family all one area.
With a nice set of chairs, you can really make this idea work. The chairs can be placed around the perimeter when the coffee table is lowered, to be used as extra seats for guests. And they can be pulled around the table when it is raised for a meal.
Unconventional storage
Certain furniture pieces are well-known for their ability to hide storage compartments. Storage benches and ottomans probably come to mind. But you actually have more storage options available in your furniture than you may realize, especially if you are working with a custom furniture company that can build in storage on a variety of luxury furniture items.
Have you considered a coffee table with hidden storage? A chest-shaped coffee table with a hollow interior works perfectly for stashing magazines or family board games so they're out of sight when you are not using them. Or you can even fit storage into a lighter looking coffee table by adding drawers or a slide-away top that reveals a shallow storage area.
In addition to using your furniture for storing random items, you could also find unconventional ways of storing your furniture. Rather than getting round ottomans that must be left out to take up space, ask our luxury furniture team at Louis Interiors to create rectangular or irregularly shaped ottomans that slide into the space under a coffee table. They can be used to enhance the table's appearance when stored and pulled out for extra seating or foot rests at other times.
Using furniture in new ways
Sometimes furniture you already have can multitask just the way that it is. A short shelving unit or bookcase, pulled close to your bedside, easily doubles as a nightstand while continuing to hold your books and other treasures. Other good nightstand options? A small desk or a chair. If you already need these items in your room anyway, why not save space by cutting out a traditional nightstand and pulling them up beside your bed. They provide a surface at the right height for sitting your glasses and nighttime reading material on when you go to bed. Or if you're really small on space, consider using your vertical space rather than putting more furniture on the floor. A wall-mounted shelving unit makes a perfectly functional nightstand.
Another bedroom multitasking option to consider is taking out your headboard and replacing it with a bookcase or other type of storage shelf. Or try a custom headboard from Louis Interiors that incorporates a flat surface for placing items on. We are always happy to get new design ideas from our clients and turn them into high-quality, luxury furniture pieces. And our expert team will make sure all the dimensions fit perfectly in your NYC apartment space.
Check out more reasons why we are the best luxury furniture provider for New York and talk to us about your design ideas today.