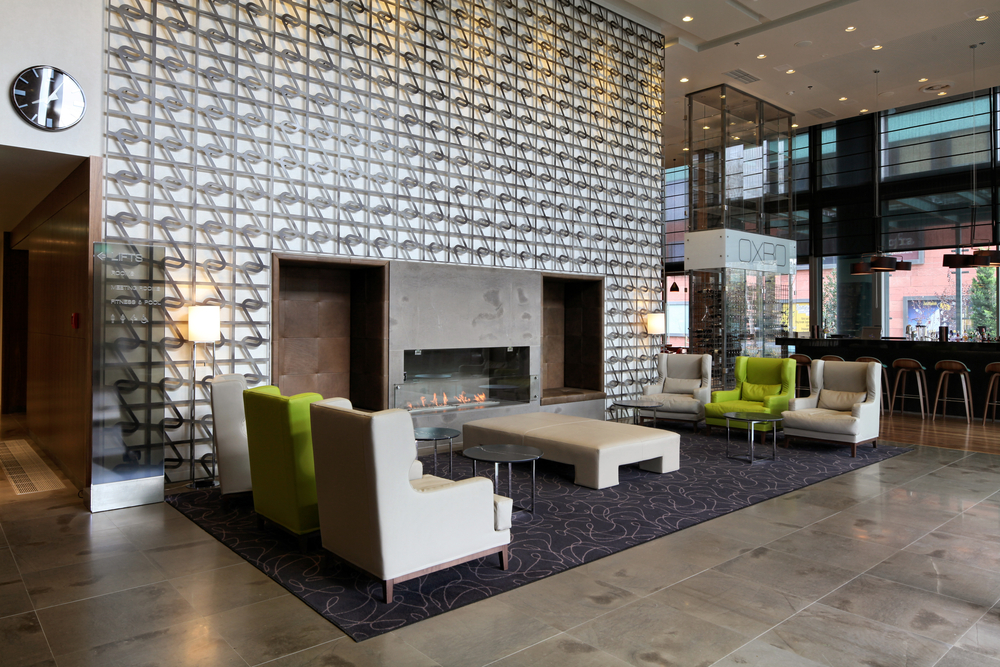 If your hotel is ready for a reboot, it may be time to incorporate some updated design trends into your room décor. Fortunately, Louis Interiors often provides unique pieces for NYC hotels. Take a look at these suggestions for keeping your guest experience fresh and exciting.
Fusing eras
Traditionally, hotel décor sticks to a design era and sticks with it to keep a uniform theme going. But modern NYC hotel designs are taking various eras and fusing them together. Instead of choosing classic, retro, or contemporary décor, go ahead and find fun ways to combine them, using each of their strengths in complementary patterns.
Incorporating unexpected materials
Contemporary design is known for utilizing non-traditional materials for building furniture. Because hotel guests often expect to see standard wooden furniture, it can be a fun twist on their expectations to incorporate acrylic or metal pieces in your décor. It lends a sophisticated and modern aesthetic to the space.
And you don't have to make all of the décor in non-traditional materials. Just selecting one unusual piece to pop out in the room can grab guests' attention without making the room overwhelmingly unusual.
Offering unique experiences
The ways people are using hotels has changed over the years. Rather than being merely a place to sleep while you are traveling or on vacation, hotels have become destinations in their own right. The best hotels provide décor and amenities that make guests want to stay on the premises for a large portion of their trip.
And because your guests will likely be doing more than just sleeping during their stay at your hotel, you want them to have an excellent experience. One way to do this is to offer unique room and lobby designs that captivate their sense of aesthetic. A hotel stay should feel magical and luxurious. Many guests expect a hotel to provide an experience that is more exciting than their everyday.
One way to do this is to create room themes that allow your guests' imaginations to wander. By working with hotel furniture manufacturers that specialize in custom pieces, you can create a few different styles of rooms that allow your guests to have slightly different experiences each time they visit. Having something a little unexpected will keep them wanting to come back because the experience will be both fresh and familiar.
Considering technology
Modern hotel rooms are expected to provide access to technology. And part of that means providing furniture that allows guests to utilize their laptops and other devices conveniently. As you select furniture to fill your rooms, make sure you offer flat surfaces, like a small table and chairs, where they can use a laptop or tablet.
Louis Interiors has been doing woodworking for decades, and we know the traditional methods that make high-quality furniture. Furniture does not have to be large to be luxurious.  
Furniture can be constructed with small cutouts for electrical outlets, allowing guests to charge their devices throughout the room. Just as important, our skilled craftspeople select just the right wood finishes to make your furniture look elegant, as well as protecting it from guest spills and scratches.
Focusing on sustainability
Sustainability continues to be important to modern consumers. And if you are able to make environmental consciousness a part of your hotel's story, it makes a good impression on your guests. It's true—the hospitality industry is very much a part of the trend to reduce carbon emissions.
Handcrafted items often tend to be more environmentally-friendly than mass produced pieces. That's because hotel furniture manufacturers that craft their pieces by hand focus more on overall quality and process. At Louis Interiors, for example, we select most of our wood furniture frames from sustainably-grown forests to ensure that trees are grown back at a rate that matches the rate at which they are cut. And we also source wood from forests that are close to our location, in order to reduce carbon emissions for materials transport.
In addition to carefully selecting material sources for our hotel furniture, we also responsibly dispose of waste materials. Inevitably, wood shavings and other scraps are left behind from the furniture manufacturing process. We sell our wood scraps to local farms to be reused.
Talk to our team today to discuss how we can help you incorporate these design trends at your NYC hotel.