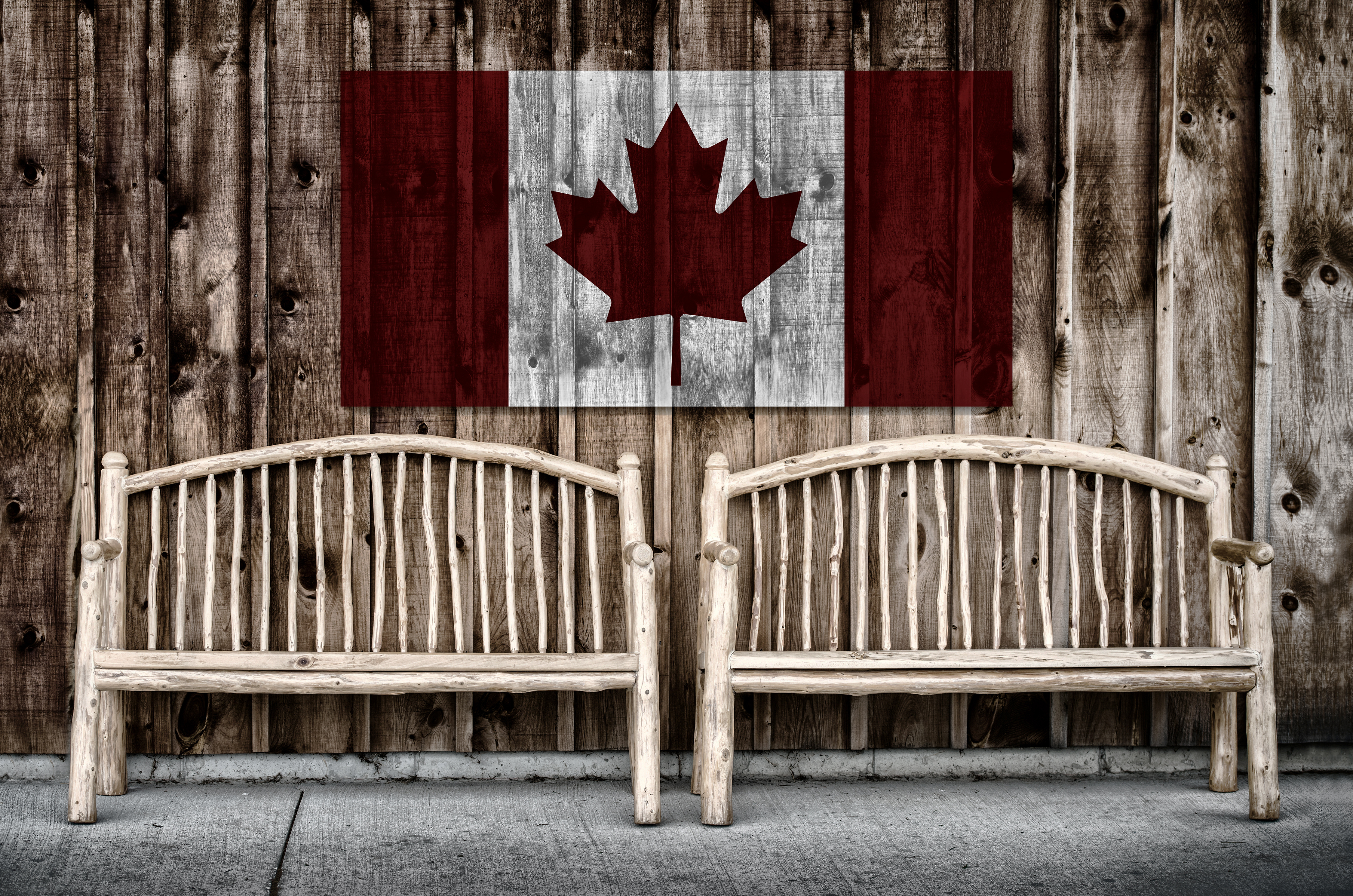 Louis Interiors continues to promote the success of businesses throughout Canada and North America. We're proud of our nation and our city, and that's why we strive to be the best custom furniture company in Toronto. To keep Canada strong, we incorporate the best possible business practices available to us, and our furniture helps our clients to do the same.
Looking for Local?
We buy our wood locally from Ontario forests. Our furniture frames are hand crafted from native soft maple trees, and we even distribute the excess shavings to be used by other local businesses, such as farms. We're also always on the lookout for the best fabric suppliers available. And, we are enthusiastic about finding and supporting fabric and leather supplies as close to home as possible.
Why do we opt for local supplies when they're available?
Buying local strengthens our economy by giving business to other Toronto and Canadian companies, and they in turn are able to support more businesses in the area, creating a cycle of prosperity.
Boosting the local economy creates more jobs for our neighbors.
Local businesses are more likely to support organizations in our community through charity.
Local supplies make our products unique, rather than an assembly-line piece that could come from anywhere.
We create less transportation pollution because of the shorter shipping distances.
We're happy to know that our furniture is a part of giving Toronto area homes, restaurants, and other businesses their own one-of-a-kind character.
A Uniquely Canadian Mix
Being based in Toronto (one of the world's most diverse cities), our employees are from a variety of ethnic and cultural backgrounds. And, each one of them is proud to live in this unique city and be Canadian. The diversity of our area gives us a more diverse range with our furniture design. Our techniques are traditional, but we incorporate modern technology, making our process as diversified as the people in our community. Instead of seeking the most popular designs and processes, we embrace mixtures that produce the best results.
Here are some of the traditional techniques we put to practice in our Toronto custom furniture:
We use the European method of hand tying coil springs under the seats of our custom couches and chairs.
Our fabric is always hand cut and upholstered individually by our skilled craftspeople, never prepared or placed by machines, giving our furniture an exquisite attention to detail.
Our primary joinery method for wooden furniture frames is the wooden dowel technique, a long-lasting and durable method that has existed for centuries.
Our traditional techniques are time tested to construct the highest quality furniture. But, we don't shy away from technology where it improves on the traditional processes:
We utilize CAD (computer aided drafting) technology for precise measurements and planning once each design is ready for manufacture.
We embrace our online presence as a way to reach our customers and offer them the information they are looking for.
Our website provides examples of our products for customers to browse, as well as photos of previous installations we've completed.
We embrace the modern lacquering techniques that not only make your wood furniture last longer, but allow you to customize the appearance to emulate any wood finish without having to sacrifice wood quality.
What Does This Mean for You?
Whether you are looking for residential furniture, restaurant furniture, or hospitality furniture, you can feel confident in the knowledge that your Louis Interiors designs are creating a better world and stronger community. You get personalized pieces that can be found nowhere else on the earth.
In Your Home—When you choose our luxury furniture for your home, you are part of the process every step of the way. And that means you are creating a personalized atmosphere for your most intimate space. Our team also helps in product delivery and installation.
In Your Restaurant—Make your guests comfortable and let your custom furniture designs show diners your unique character.
At Your Hotel—Staying in a hotel is about having a room that feels like home when you're vacationing or traveling. Guests want to experience comfort and luxury, and that means only the best furniture.
Show your own pride in Canada and your home or business by choosing locally made custom furniture!