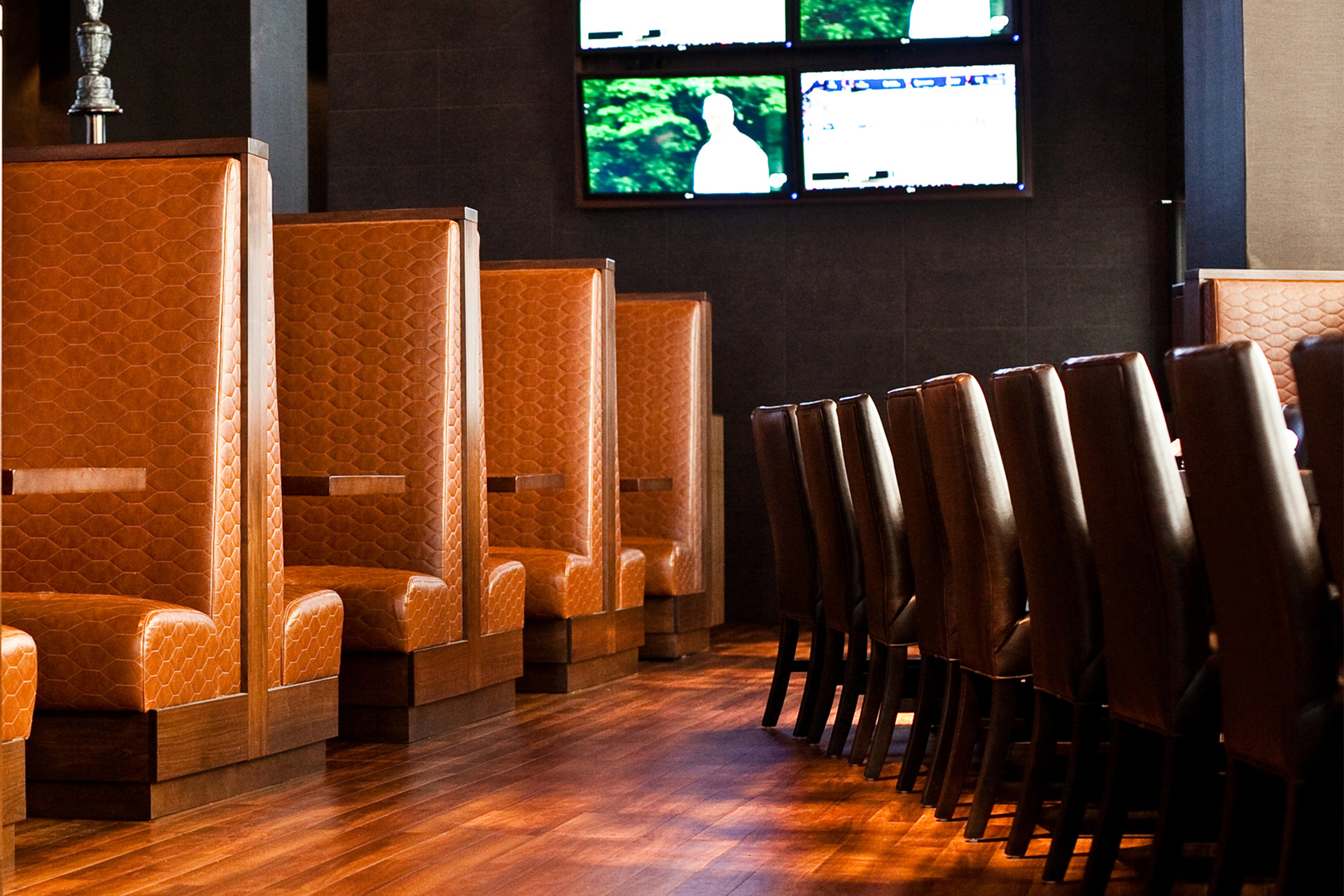 Marketing Your Restaurant's Brand
Marketing Your Restaurant's Brand: How Attractive Restaurant Furniture Affects Your Business
Great food makes great restaurants. However, every business—dining included—must have an effective brand presence in order to attract guests in the first place. Word of mouth helps, but people make their own decisions about where to eat, and fabulous food alone may not cut it if the first impression lets them down.
Food is what you do, but it's not usually your business's first impression. As a restaurant owner, you probably know that you also provide atmosphere. You provide a place for people to gather, to connect, to mingle, and if you're lucky, to tag in their Facebook and Twitter updates. To make your business a great place to be—and thereby market itself—you need an aesthetic like those Louis Interiors has provided for customers seeking our restaurant furniture from Toronto.
This article provides you a few key points you may not have considered when it comes to marketing your restaurant's brand and choosing your furniture:
People take photos. Today, you're not going to get away from people snapping photos of your restaurant. Everyone brings their smartphone with them when they go out to eat. And, those photos will quickly spread across the Internet. Sometimes restaurant guests boost your image, and sometimes they knock it. Having stunning furniture encourages patrons to take photos and makes it more likely your photos are a free marketing bonus.
Those photos show guests who may not have been aware of your presence a place they would love to be. How do you take advantage of this new opportunity for your business? Invest in quality furniture. You don't want to make a superb impression at your grand opening only to have scuffed, stained, frayed furniture by the next year. Appearances matter. You will lose guests if you go cheap on furniture for your restaurant.
Post your own photos. Guests are not the only ones who can affect your restaurant's image online. As a high-end restaurant, you also have the power to improve your online presence through social media and your website.
Whereas guests' photos may be more randomized to include certain people, you can focus your pictures on showcasing the best features of your menu, décor, and location. Having Pictures of your custom cuisine or luxury furniture will improve your brand identity and communicate your style to future patrons.
Study after study has revealed that online branding has more influence when people can see a photo with your content. A logo with your usual menu is okay for a website, but high-quality photography shows that you are professional, proud of your place, and will provide excellent service.
Stand out from the rest. People usually have multiple options for any number of cuisines. It's the "who you are" part of your restaurant that attracts your crowd. What makes you stand out is quality and aesthetic. You know you offer top of the line food—don't settle for any less in your restaurant furniture!
Meet your customers' high expectations by complementing your custom cuisine with both comfort and luxury. When decorating your restaurant, luxury furniture is the most important component because it serves both an aesthetic and functional purpose. By focusing on this aspect, you elevate your customers' dining experience, making them want to return again and again to that indulgent setting.
Discover who your crowd is, and then you can do your best to make them feel like they belong in your restaurant. Part of that means providing them with seating, tables, barstools, and waiting areas that make them feel at ease as well as physically relaxed. Comfortable furniture makes the difference between a diner leaving after the main course, and being enamored in the experience and staying for coffee and dessert.
Furniture is a fundamental part of establishing the tone of your restaurant and attracting customers that fit the consumer base you aim for. All of these reasons are where high-end restaurant furniture comes into play. With custom pieces from Louis Interiors, you create the right look for your customers, with pieces that last for decades. You choose the design, the fabrics, and the finishes. We provide craftsmanship that keeps those impressions fresh no matter how many times your guests snap a picture.