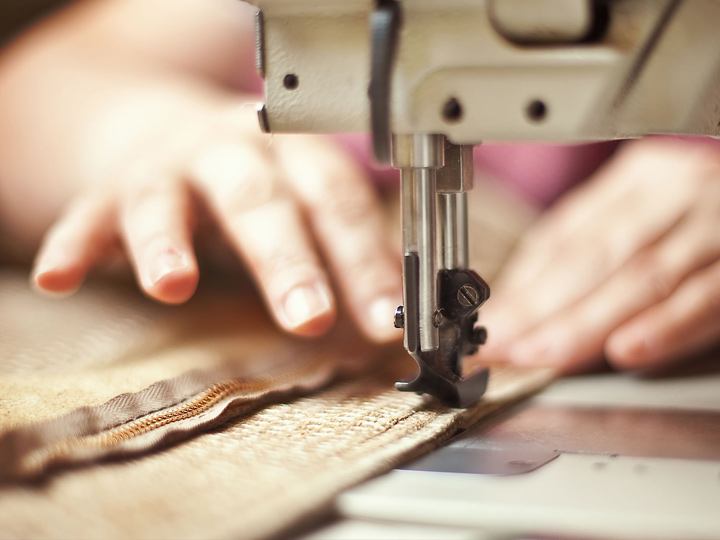 Style and Construction That Designers Envy
Creativity is a vital activity for people. We don't always realize it, but opportunities to create something unique to ourselves simply make us feel good. That natural need for creativity is part of what makes our Toronto designer furniture such a great experience for our clients. With Louis Interiors, you maintain complete control over what your finished custom furniture piece looks like, and even how it feels.
Our goal is to bring your design to life, while we provide the expertise to ensure that you are happy with the quality. Are you considering creating your own unique piece for your home or business? Let the experts at Toronto's best custom furniture company guide you through the features we offer to build the piece you envision.
Who Do the Experts Consult With on High End Furniture?
Each piece from Louis Interiors is completed from start to finish at our facilities. We handle the design process, preparing schematics, choosing materials, manufacturing the furniture, and applying all stains and details. Because we want to maintain control of quality, we deal directly with designers and architects who can advise us on the best techniques.
These professionals ensure that each piece of designer furniture we produce also meets expectations for practicality and durability. They are able to help us blend the two realms of aesthetic and function.
Accurate Pricing Estimates
It's understandable that you may worry about price when considering a piece of custom furniture from Toronto. Rest assured, our professional team does its best to provide you with pricing estimates as close as possible to the final cost. We're able to do this because of our start-to-finish process that keeps us informed every step of the way.
When you inquire about pricing, we send you pricing for the quantity you need and COM (Customer's Own Material) requirements. You can use whatever fabric or leather you choose, and we will calculate the yardage or square footage needed to for your project. That means you don't just get a general estimate on a piece. You get an estimate customized for your options.
A Convenient Preview
One of our customers' favourite features is our CAD (computer aided drafting) software. It allows us to design a preview for you to see before committing to a commissioned piece. We offer our CAD preview service to all our customers: residential, hospitality, restaurant, and other businesses. Our CAD drawings are perfect for showing you what the finished product will look like and giving you a chance to review details before production begins.
With the CAD drawing, you can look at measurements, structural decisions, aesthetic features, and exterior design features for your furniture. The software ensures that the finished project turns out exactly as planned. Any miscommunications can be corrected early on rather than being reflected in the finished piece. We find that this method greatly improves our customers' satisfaction.
And, If a Preview Just Isn't Enough…
Sometimes the best way to decide if a piece is right for your purpose is to see a concrete example. For larger hospitality projects, we can manufacture prototypes for your review. We understand that you don't want to commit to purchasing a large set of custom furniture without knowing what the finished project will be like, especially when the decision will impact your guests.
For other projects, we have many examples available of our previous designs, which may help you get an idea of what you are looking for. It also allows you to see the quality of our designer furniture.
Making Your Creation Fully Realized
The best part about our custom furniture is that our clients can participate throughout the design process. We work hard to find the fabrics you want and to bring to life the design specifications you imagine.
Here are just a few of the options available for our high end furniture design:
A variety of lacquer and wood stains that emulate different types of wood
Various fabrics, including leather, silk, and blends
Down and feather cushion blends
Many fabric colours, ranging from neutral to bold, in both solids and patterns
Decorative welting
Decorative tufting
Nail studs as accents
Our attention to detail guarantees your creativity is fully realized.
What are you waiting for? Flex your creative muscles today by getting started on your custom furniture design from Toronto's finest custom furniture makers.