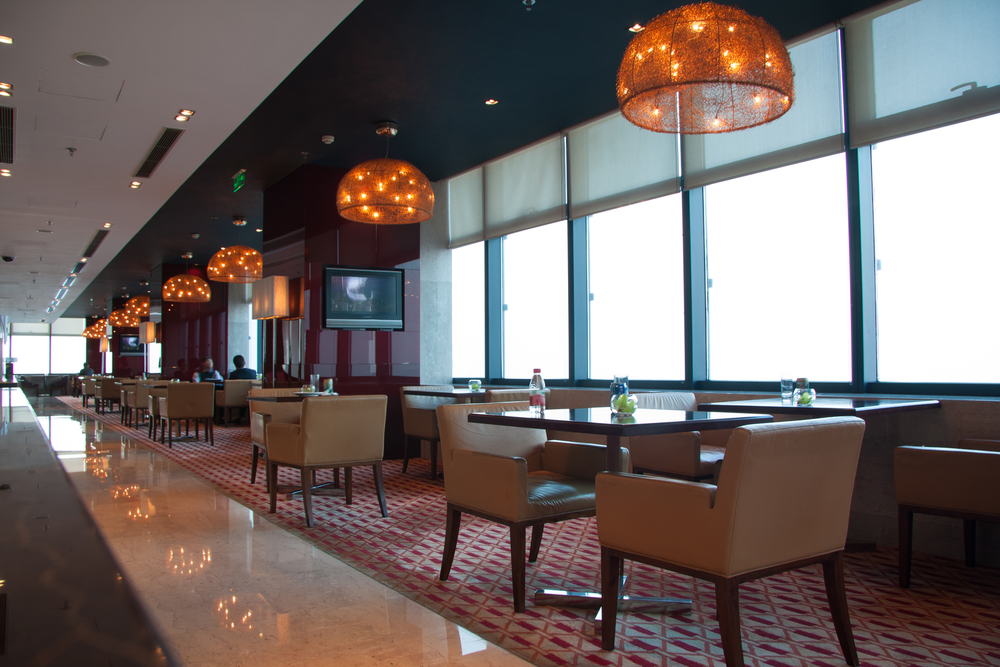 The Secret to Memorable Restaurant Seating
Selecting the décor for your New York restaurant is a creative endeavor. You want to achieve a look that makes your restaurant stand out from all the others in the Big Apple. After all, fine dining is an art form in NYC, with many destinations for diners to choose from. And that is why atmosphere is all the more important here. If you can create a setting that makes guests feel comfortable, sophisticated, and completely at ease, then you can attract and keep top quality guests and make them feel welcome.
Choosing the right seating is a good place to start. Restaurant chairs and banquettes perform both a practical function as well as an aesthetic one. Here's the secret to memorable restaurant seating.
Custom furniture for NYC makes a difference
Does it really make a difference whether you select a pre-made piece or custom restaurant furniture? We think so. With New York restaurant furniture from Louis Interiors, you get complete transparency in our sources and processes. It is far different from what you see is what you get. Instead, custom restaurant furniture allows you to have options, so that you can provide your guests with exactly the experience you have envisioned for them.
Because our methods are transparent, you know precisely the level of quality your guests are receiving. We start with sourcing our materials the right way. All of our chairs and banquettes for NYC restaurants are made from kiln-dried soft maple wood that we source from sustainable forests local to our warehouse. Don't be fooled by the name. Soft maple wood is a hard wood that stands up to the daily challenges of a busy restaurant. It resists cracking and will provide stable seating for your guests for years to come. It may cost a little more up front, but you will be rewarded with high-quality furniture that you will not need to replace for decades.
In addition to using maple wood as a sturdy foundation for your restaurant chairs and banquettes, we also stain the wood with professional quality finishes. This accomplishes two tasks. First, you can get the visible frame of your chairs and banquettes in nearly any color you like. In fact, you can even match the finish to make the maple wood appear to be a different variety of wood. This is especially helpful if you have existing furniture or décor you'd like to match, or if you are trying to achieve a particular look. Second, our wood finishes provide superior protection for your New York restaurant furniture. We understand that spills and rough handling are going to happen when you have large numbers of guests coming and going. Our lovely wood finishes ensure that your furniture will remain stain-resistant and scuff-free.
Get your signature look
In addition to handcrafting our custom made furniture for your NYC restaurant, our skilled furniture manufacturers are also adept at following your design specifications to create restaurant chairs and banquettes that you will not find anywhere else. With Louis Interiors, you have the freedom to select any colors, any fabrics, and any sizes you desire for your dining and lobby areas.
Our team is truly made up of artists who bring out the character in each piece. We upholster each of our chairs and banquettes with only the best fabrics, as well as quality stitching that will hold up through multiple diners sitting and departing. You could simply select a set design from limited options with a traditional furniture seller. Or you could get exactly the look your restaurant needs with our high-quality custom furniture. Whatever you ask for, we provide.
Do you really want to settle for seating that is exactly the same as the establishment next door? You simply can't beat the quality and uniqueness of Louis Interiors custom furniture manufacturers, where you tell us what you want in each piece of furniture. Our job is to bring your vision to life and fine-tune the details.
Take a look through our catalogue to get an idea of what types of looks you can create for your New York restaurant with different designs, fabrics, and colors.