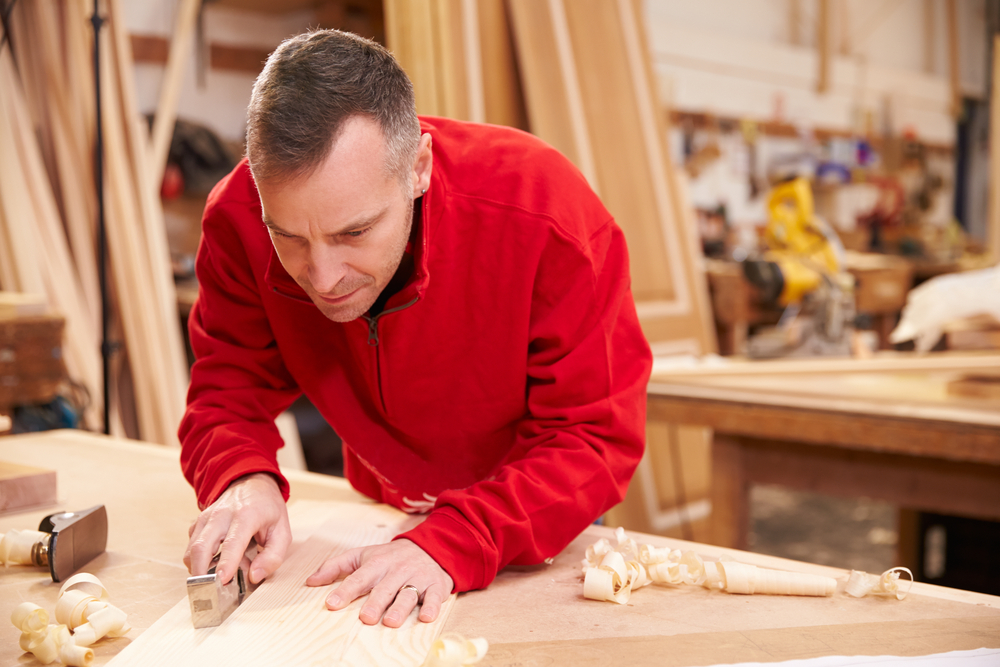 The Top 5 Wood Finish Practices to Avoid
It pays to have experts on hand who know all the secrets when it comes to perfect custom furniture. One of the big tests of craftsmanship is how a wood finish holds up after the piece goes to the customer. At Louis Interiors, we guarantee all of our Toronto luxury furniture. In fact, we believe informed customers feel better about making quality choices, and we'd like to share some of our secrets with you so that you know what it means to work with professional custom furniture makers. Here are our top 5 wood finish practices to avoid.
Being lazy with sanding
Sanding the wood is the first step before applying any kind of wood finish. It removes imperfections in the wood, and if you don't sand carefully, your finish won't last as long. It's important to take your time sanding and make sure you've removed any imperfections, leaving the surface smooth. Thorough sanding is a regular part of each piece we craft. Of course, sanding too much can also prevent proper application of stains and lacquers. Sanding technique is often the differentiator between an adequate looking piece of furniture and a professional looking piece.
Finishing wood that has not been cleaned
After any piece is constructed and sanded down, it is absolutely essential to thoroughly clean the wood surface of any dust or debris. If you skip this step, any surface particles will be sealed in with your finish, and that can ruin the final appearance of your wood furniture. Surface cleaning can be done in a few ways, and it's not difficult. The surface can be wiped down with a cloth; vacuumed clean; or a combination of both methods. You can tell good wood cleaning methods have been used when the finish lasts through daily use without marks, stains, or imperfections.
Using too much paint, stain, or lacquer
Although you want complete coverage when finishing wood furniture, applying too much paint, stain, or lacquer will result in an uneven finish. Instead, apply several thinner coats. Use only enough of the finishing product to thoroughly cover the entire surface of the wood, and then let it dry completely before putting on the next coat. Layering the finish not only creates a more attractive end result, it also makes it last longer.
Not protecting yourself from fumes
Regardless of the type of wood finish you use, fumes will be emitted during the process. That even goes for low VOC stains and lacquers. You'll need to protect your skin, eyes, and lungs. The first step is having an appropriately ventilated work area. Then, make sure you wear gloves, goggles, and a ventilator mask. We take care to provide our team with the safest possible working conditions.
Not starting with a plan for the finished furniture
Of course, before you begin any steps towards wood finishing, you should always start with a comprehensive plan for how you expect the completed piece to look. Different techniques can result in darker, lighter, satin, or matte finishes, and you'll want to take into account the type of wood you'll be using, as well as how much of the wood will be exposed on the finished custom furniture piece.
At Louis Interiors, we utilize modern CAD software to get a realistic blueprint of every furniture design we create. Best of all, you have total control of the design of each piece you commission from us. Let us know exactly what you want by providing a photo, drawing, or sketch; or customize a piece based on an item we've already designed. We can even match your wood finish to existing pieces in your décor because we offer a range of finish colours. This allows us to give the appearance of various types of wood while still using local resources. You get the best aspects of creating your own furniture while getting expert results.
An expert wood finish means:
Consistent appearance
Long-lasting results
Easy-to-clean furniture
Water resistance
Resistance to stain
Resistance to mold
We're happy to provide you with more insight into our methods for crafting beautiful custom furniture. Keep up with our blog for more secrets about how we became the best fine furniture company in Toronto