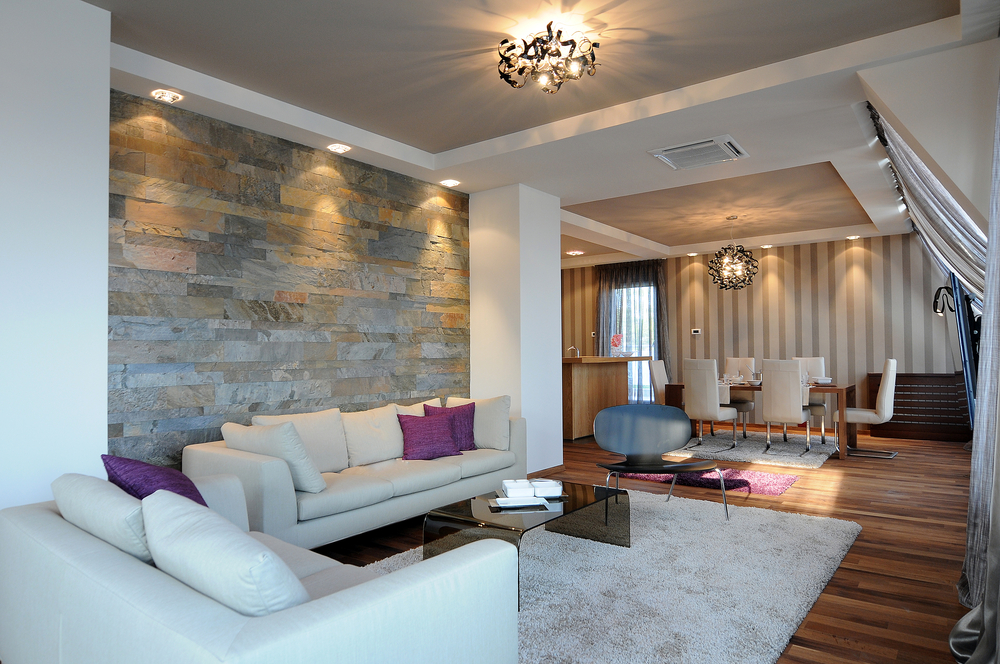 Thoughts on Design: Why Maximalism Thrives
Toronto designers have come to embrace the fact that some people will hold onto minimalism while others continue to favour maximalism. The two design philosophies seem to be at opposite poles. But, a good designer will learn when and how to utilize each type of décor, even if they prefer one style over the other. Of course, you don't have to choose one over the other. Some spaces simply seem to work better with a particular design philosophy. As for maximalism, it does not look like it will be going out of style any time soon. Here are our thoughts on why maximalism continues to thrive in interior design.
Maximalism is about releasing potential
Many designers who favour maximalism state that what they like about the trend is the opportunities it presents. It is a future-looking décor that welcomes diverse aesthetics. And, they often feel that minimalism puts too many restrictions on a space. Whereas minimalism asks designers and individuals to choose in a way that reduces a room to its simplest state, maximalism often allows an eccentric style to develop around all the things a person loves. This aspect makes the design style much easier for family homes or restaurants looking for a fun, casual vibe, or even restaurants and hotels seeking opulence. Overall, maximalism is more forgiving and works for more people.
If your client is an imaginative type who shuns limits, maximalism may be just the style to offer.
Is maximalism riskier?
Really, any design philosophy carries a risk of being misinterpreted or not carried out elegantly. Maximalism is no riskier than minimalism, which can come off as cold and cheerless when overdone. The risk in maximalism, however, is that a lack of direction with your opulence may create a look of clutter and chaos, and that is not the same as extravagant beauty.
Where is the best place to start with maximalism?
When you're working in maximalist design, the best place to start is with colour. 2016's interior design trends are full of bright, bold, and deep colours, and that makes this year a wonderful time to experiment with maximalism. Before you begin filling a room with custom furniture and accents, take a look at the basics: floors, walls, and ceilings.
Bringing this trend to floors means eschewing the idea that floors are a neutral palette. For years, many people have stuck with "safe" flooring—medium-toned hardwoods and beige carpeting. To embrace your maximalist side, try adding zebra print area rugs (whether in traditional black and white or in colour). When you get more comfortable, you can try more permanent flooring that offers a fun look to space, like blonde hardwoods or patterned carpets.
Walls are the place where most maximalists have a lot of fun with colour. Choose bold shades. Paint adjacent walls different colours. Get creative with wall trims. You can even add paintings right on the walls—no hanging required.
Now, you may think that ceilings are unimportant in the grand scheme of design. But, that is not so in maximalism. The only ceiling that does not work in maximalism is plain white. What else can you do instead? Paint the ceiling a colour that contrasts in a good way with the walls. Or, use the ceiling for a mural, like in older cathedrals. Every space in a maximalist room is open for décor and colour.
Adding furniture to a maximalist space
When you plan the custom furniture you want for your maximalist space, think about what will make the piece stand out. In a maximalist environment, each piece vies for attention. Sometimes, this may call for a more subtle look in the midst of so many other embellishments. The primary point of maximalism is to have fun and show off the individual's personality. Favourite colours and lush textures fit in well. Louis Interiors specializes in custom furniture that you can design to your specifications. Choose from a variety of fabrics, bold colours, and patterns, as well as various wood finishes and accents to get just the look you want. If we don't have a fabric that you love, we also offer COM (customer's own material) fabric shipping. That means you can choose the perfect upholstery fabric for your fine furniture pieces.
Call or email a member of our professional team today and start designing your own maximalist furniture with Toronto's best custom furniture company.