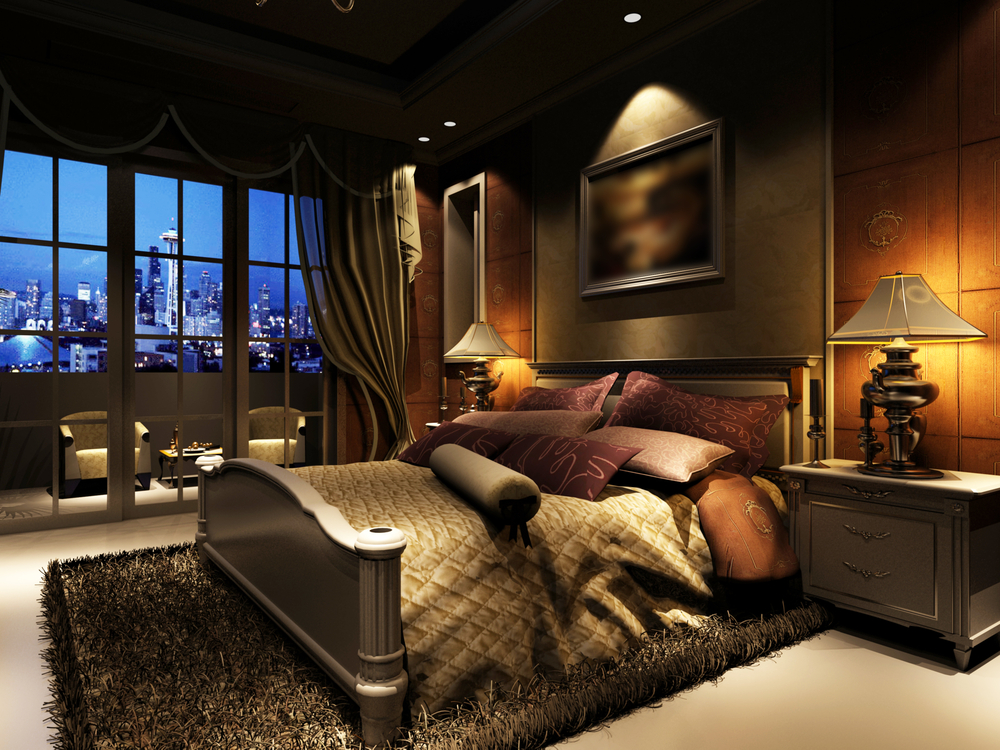 Top 10 Mistakes You can Easily Avoid when Creating a Luxury Hotel Experience
If you want your guests to experience a luxury stay at your hotel, then you must set the right mood. It's all about choosing appropriate materials and arranging your fine furniture in ways that appeal to a guest's craving for lavishness. To help, we've compiled the top ten mistakes you can easily avoid when creating a luxury hotel experience.
1.  Buying the highest thread count sheets
It may seem counterintuitive, but the sheets with the highest thread count are not actually the most luxurious. It turns out there is a sweet spot when it comes to purchasing sheets—between 300 and 700. To ensure that you are getting the best available, choose sheets made from 100 percent Egyptian cotton. As for the thread count, sheets with higher counts may be sold for extravagant prices and marketed for their luxuriously high number of threads, but they actually achieve such high numbers by using thinner, less resilient thread.
2.  Choosing pillows, comforters, or furniture with too much down
As with thread, a higher percentage of down is not always best. Too much down in a pillow or chair cushion will detract from its ability to retain its shape. You need a good mix of feathers and down in order to balance firmness and softness in both pillows and cushions.
3.  Skimping on the headboard
The headboard is the most visible portion of the hotel bed, aside from the bedding. When guests visit a luxury hotel, they expect to see thoughtful touches in such areas. And, it's quite easy to add elegance to your headboards. Some ideas to consider include getting a custom headboard wrapped in fabric that matches the bedding, adding nail head accents to the headboard, or having it finished in a beautiful, natural-looking lacquer.
4. Making seating a secondary concern
Although the bed is the star of the show in most hotel rooms, guests will not spend all of their time at your establishment in bed. So, you should also be offering elegant and comfortable seating both in the rooms and the lobby. Consider matching side-by-side armchairs that allow guests to engage in intimate conversations. You may also want to arrange chairs around a small table to provide a place for card games.
5. Selecting cheap seating for the lobby
The lobby is the first area your guests see when they enter your hotel. And, that means you need it to make the best first impression possible. Paying attention to what your guests sit on in the lobby shows that your hotel puts thought into every aspect of your guest's stay. You can't go wrong with custom lounge chairs and sofas made from sturdy, sustainable materials.
6. Cutting your fabric budget
It can be easy to consider upholstery and drapery a place to tighten your budget. After all, as long as the colours or pattern looks good, that's enough, right? Not really. The colours on cheap drapery may look good at first, but several months of sunlight coming in through them could fade the colours quickly. And in hotel rooms and lobbies where guests come and go often, you really need high-quality, industrial grade upholstery fabrics that won't wear out. Seeing a frayed chair will quickly kill your guest's view of your hotel as luxurious.
7.  Rooms lack organizational furniture
When guests arrive, they will likely have items they need to set down somewhere. This is where it pays to have a few key pieces that allow them to organize their belongings. Examples include shelves, armoires, or entertainment centers with drawers. These pieces can also be used to add decorative pieces to the room or hide away a television or iron.
8.  Neglecting to add extra plush accents
The room has a bed, luxurious bedding, and elegant chairs. What else could it need? In a mediocre hotel, that would be enough. But to up your extravagance, you also need plush accents. That could mean beautiful decorative pillows on the chairs and bed. It could also include thick rugs or extra accents (like trim or nail heads) on the furniture.
9.  Everything in the rooms has a function
Thinking about function is not a problem. In fact, it's absolutely imperative that you hotel furniture be functional first. But, if you have only included functional elements, then you have not yet achieved luxury. Once the basics are taken care of, go back and consider accents, details, and décor.
10.  Sticking with a template bed frame
Again, the bed is the star of the show in your luxury hotel rooms. Give it the attention it deserves by choosing custom wood bed frames. Louis Interiors crafts gorgeous soft maple wood frames that can be finished with a variety of paints and lacquers.
If you need help designing custom hotel furniture for your establishment, talk to our expert craftspeople at Louis Interiors. We've been providing luxury furniture to the Toronto area for decades.