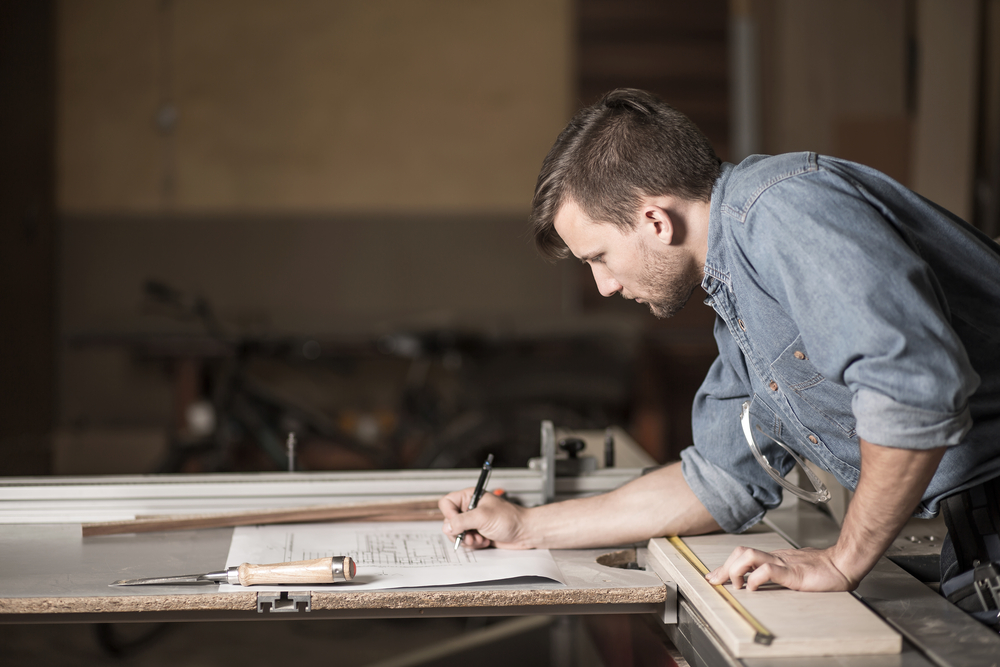 Top 7 Tips for NYC Designers Choosing Custom Furniture
If you're a designer in New York, chances are your clients have high expectations. It can truly be a challenge finding the right furniture pieces to establish the desired feel in a room. Custom furniture for your NYC clients can make your project go a lot smoother, allowing you to provide exactly the look they were going for. To help you get the most from your custom furniture manufacturers, we're providing the top seven tips for choosing custom furniture.
Let inspirational pieces guide you.
When you decide to go with custom furniture for a design project, you do not have to come up with a design from scratch. Look at pieces you've loved in the past, or even seek out furniture for ideas. With Louis Interiors, you can bring in any photo or sketch, and we will help you create a piece of furniture that meets all your expectations. With the help of our CAD software, we can show you how your unique changes to an idea would look on the finished design.
Your client's budget may not be an issue.
It's a misconception that custom made furniture is always more expensive than ready-made furniture. Showrooms and chain stores have a lot of overhead costs, themselves. And this can mean inflated prices for furniture that doesn't meet all of your project's needs. In fact, you may find that custom pieces are sometimes less expensive than those you find ready to purchase.
Plan your timeframe accordingly.
Obviously, custom furniture takes time to manufacture. When you choose to design and have your own unique pieces made, you will need to start thinking about furniture design early in the project in order to allow time for manufacturing. By talking to your custom furniture manufacturers about how long it usually takes to complete the number of pieces you require, you can set up an accurate calendar for your project. Plan the schedule for your project so you know for certain that you have plenty of time to get the furniture finished, delivered, and arranged. Yes, you can get ready-made pieces faster, but you may have to settle for less than what you envisioned.
Be sure to discuss size.
One of the biggest perks of having furniture custom made is that you are in control of nearly all the design aspects, including size. Take stock of the space, and know which furniture pieces you would like to fill it with. Then, your furniture manufacturers can assist you in ensuring the dimensions of each piece fit the room perfectly. There is no greater disappointment than finding a perfect piece of furniture only to find that its size does not suit the room. With Louis Interiors, you have control over how your furniture set fits both the room and the individuals intended to use the furniture.
Consider your furniture manufacturer's signature style.
Most custom furniture manufacturers for New York have a style they work in most often. You don't have to stick with a design from their catalogue, but you may find that working with the manufacturer's strengths can create a stunning one-of-a-kind piece. After all, they work in that style because it does certain things right. Ask our team at Louis Interiors about our signature styles and why we go back to them so often.
Choose an earth-friendly furniture manufacturer.
When you choose custom made furniture, you have options regarding the materials used. Louis Interiors selects local soft maple wood from sustainable forests for many of our furniture frames. This reduces the need to haul our wood long distances, thus reducing carbon emissions. Additionally, our wood is sourced from suppliers who use eco-friendly cutting methods that allow trees to be harvested at appropriate intervals. We also make every effort to limit the waste produced by our manufacturing processes. For instance, we sell our wood shavings to local farmers where it can be reused.
Revel in being unique.
The best part about having a piece of furniture made custom for your project is that no one will be able to find anything quite like it. Enjoy the feeling of having created a singular space the likes of which have been seen nowhere else.
Find out more about New York's premier custom furniture manufacturer today by talking to our skilled team at Louis Interiors.