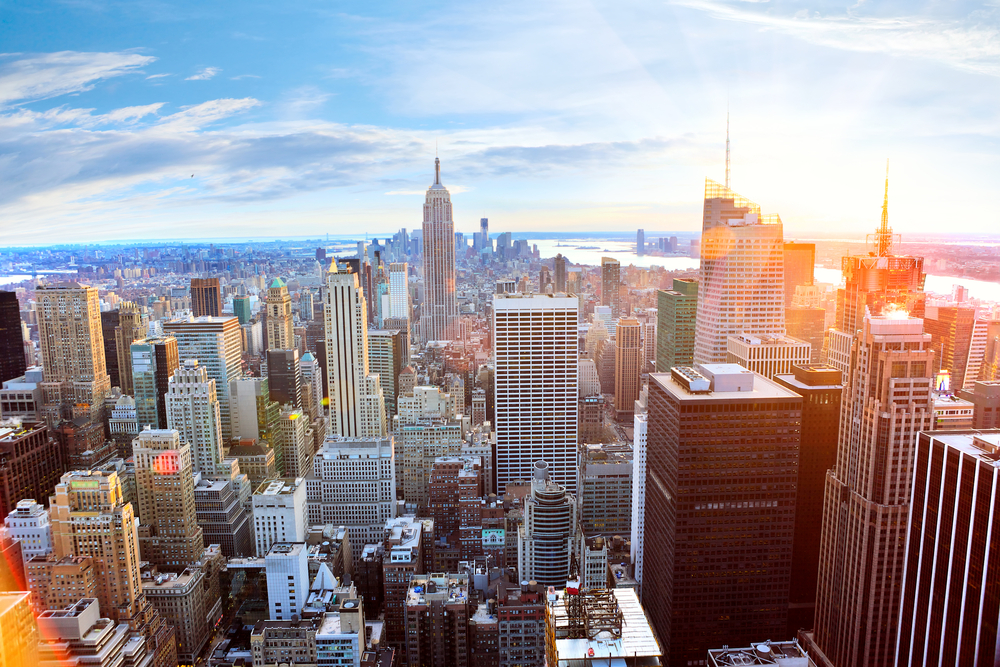 Trends in Luxury Furniture for NYC
The qualities that define luxury have changed in recent years. And at Louis Interiors we like to keep up with those trends that are changing the NYC luxury furniture industry. We know it's important to our clients to stay on top of these changes, too, which is why we want to share these luxury furniture tips. The one thing that will never change, of course, is our commitment to handcrafted methods of creating one-of-a-kind custom furniture. Take a look at what's going on in design trends for 2016.
Furniture for home offices is on the rise
More and more individuals are telecommuting or working from home at least part of the time now. And with that trend comes a need for a dedicated office space in the home. Because of that need NYC designers have an opportunity to add class and sophistication to their clients' home offices. After all, no one wants a room in their home to resemble the cubicled landscape of an office building.
Among the trends are cozy armchairs that can be used for quick breaks or work that doesn't require being at a computer desk. Leather is a classic upholstery choice for luxury furniture, and it works well for an office setting, giving off a scholarly den vibe. Although black, brown, or tan leather are traditional colour choice, our team at Louis Interiors can create unique coloured leather pieces that can make an office space feel more modern and airy.
And of course, other high-quality fabrics are also an option. A home office creates a great opportunity for New York designers because there are really no restrictions on what it has to look like, as long as it meets the needs for completing work comfortably.
New York clients want versatility
With space at a premium in the city, versatile custom furniture pieces are in high demand. That means furniture that can pull double, or even triple duty. Custom ottomans are a perfect example. For small spaces, or even larger rooms with heavy storage needs, we have helped clients design ottomans with storage space inside. Not only can they fit multiple items for storage, they can also be used as sophisticated coffee tables, foot rests, or extra seating for guests. An ottoman with button tufting is a classic look that never goes out of style.
Many other furniture pieces also lend themselves to storage and versatile usage. Dining room banquettes can be built with storage in the bench seats. And modular sectionals can be rearranged for the perfect fit in any room. Additionally, modular pieces allow the end-client to make seating arrangements that work for various activities that a single room may be used for.
New York luxury furniture demand is increasing
The demand for luxury furniture in New York is itself increasing in general. Consumers are beginning to understand that quality outweighs expense. And that luxury can be gotten for less than they may have thought. When you compare the long-lasting quality of Louis Interiors custom made furniture to typical assembly-line pieces in a showroom, it's obvious where the better value lies. And you just can't beat the value in getting exactly the piece that fits the space, both in dimension and aesthetic.
Green furniture manufacturers are still coveted
The eco-friendly trend has been around for a while, but it's definitely one that consumers will continue to ask for. Savvy furniture buyers in NYC understand that they can get the luxury furniture they desire while still protecting the environment. And custom furniture manufacturers for New York have a leg up on green practices. Custom manufacturing allows more flexibility in resources and methods compared to a typical assembly-line furniture factory.
For instance, much of our luxury furniture frames are built from kiln-dried soft maple wood grown in sustainable forests near our warehouse. Quality does not have to be costly to the environment. In fact, true quality is shown in furniture manufacturers that take all aspects of the manufacturing process into consideration. Louis Interiors takes care to follow environmentally-friendly practices from sourcing materials all the way through the chain to disposing of our wastes in a responsible manner.
If your client is looking for custom furniture in New York, reach out to our team of luxury furniture experts.