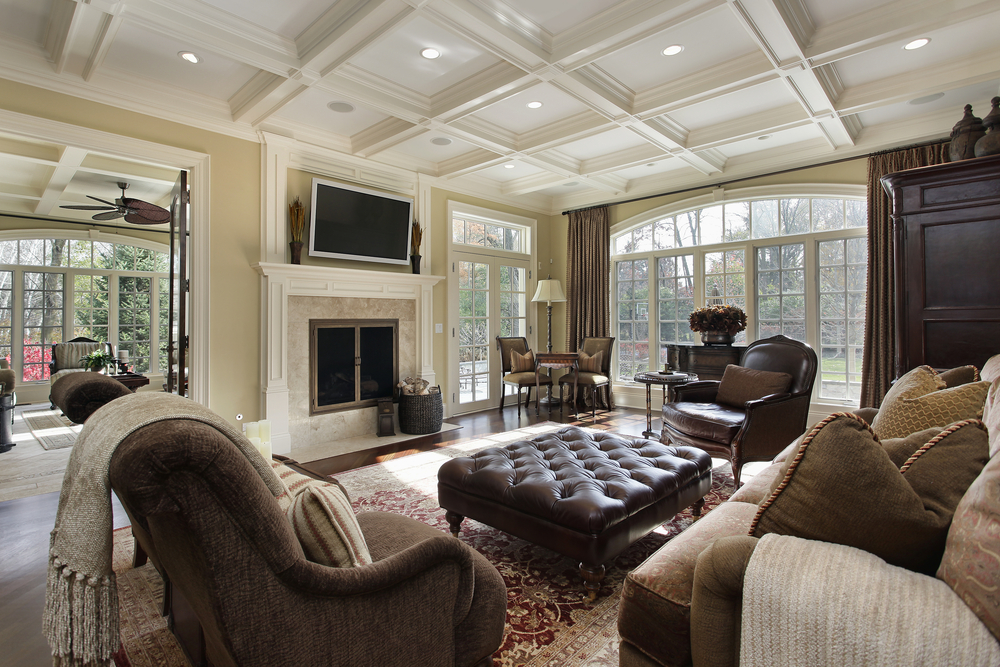 What Custom Furniture Offers NYC Designers
Design is a demanding profession that requires you to think in new ways for every project. Usually, each space you decorate has its own quirks that create challenges to fitting it with the right furniture. But custom furniture for New York design projects can help you meet those challenges. Here's a list of some of the biggest advantages that custom furniture offers NYC designers.
Custom furniture shows you're serious about what you do
Going for custom furniture rather than ready-made pieces makes a good impression on your clients. It shows them that you are willing to go the extra step and do what it takes to make their project a success. Many clients are thrilled to see a piece made uniquely for their project that fills the space just right.
When you build relationships with custom furniture manufacturers, you are establishing yourself as a professional in design. It is one thing to select a piece of furniture from a showroom and work it into a design scheme. But it is quite another thing to design exactly the right piece for your client's room and blow them away.
It allows your clients to express themselves more fully
When you're working with a client, they want the finished project to represent them, their lifestyle, and their personality. Your job is to take the things they want and pull it all together for them in a way they could not have done on their own. By cooperating with your client on custom furniture design, you are able to more fully bring their vision to life in the space.
At Louis Interiors, we work with our New York custom furniture clients to determine what you want the finished design to look like. You and your client can work together to prepare a concept, and we will take that concept from sketch to blueprint, making sure that we capture just what you are looking for. You can allow your end-client to get as creative as they want, and we will build a high-quality piece with the colors, patterns, accents, and dimensions they request.
Custom pieces simplify space utilization
Your end-clients' homes, offices, and restaurants all have unique features. And they can sometimes pose a challenge when it comes to finding furniture that fits a room in the way you need it to. Small apartments or unusually-shaped lobby areas can make it difficult to make the most of available space.
But custom made furniture provides an opportunity to get past atypical room shapes and sizes. If you find a piece in a style you love but it is just too big, for instance, custom furniture manufacturers can replicate the style in smaller scale. And that is one of the true advantages of working with Louis Interiors. You know that furniture dimensions will never be an issue for your design project because every piece is custom made to be just the right size.
You can gain valuable referrals
At Louis Interiors, we make it a priority to participate in the woodworking and custom furniture communities. And that means we gain valuable contacts in the business. We also meet many design professionals and other craftspeople through our daily business interactions. Because we are professionals with decades of experience, we've had the pleasure of meeting and interacting with other talented professionals in the design and custom furniture industries.
And we are happy to refer you to one of our connections if we feel they could add something valuable to your project. Working with someone who is part of a skilled community is value you just don't get when picking out furniture in a showroom.
You are exposed to unique new design ideas
We know it's part of your job to keep up on design trends. But there is always something new being done, and we see many one-of-a-kind ideas because we allow each of our clients to guide the design process. That means our finished pieces reflect a huge range of tastes and preferences.
Take a look at our catalogue, or visit our warehouse. You may just spark an idea that works perfectly for your next project.
Your clients will be better served
The primary advantage offered by custom furniture for NYC designers is that you can better serve your clients and offer them the best design experience possible. Helping them to design and select custom furniture pieces will improve their design experience and your relationship with your clients. Partner with our skilled custom furniture manufacturers to stand out in the design arena.