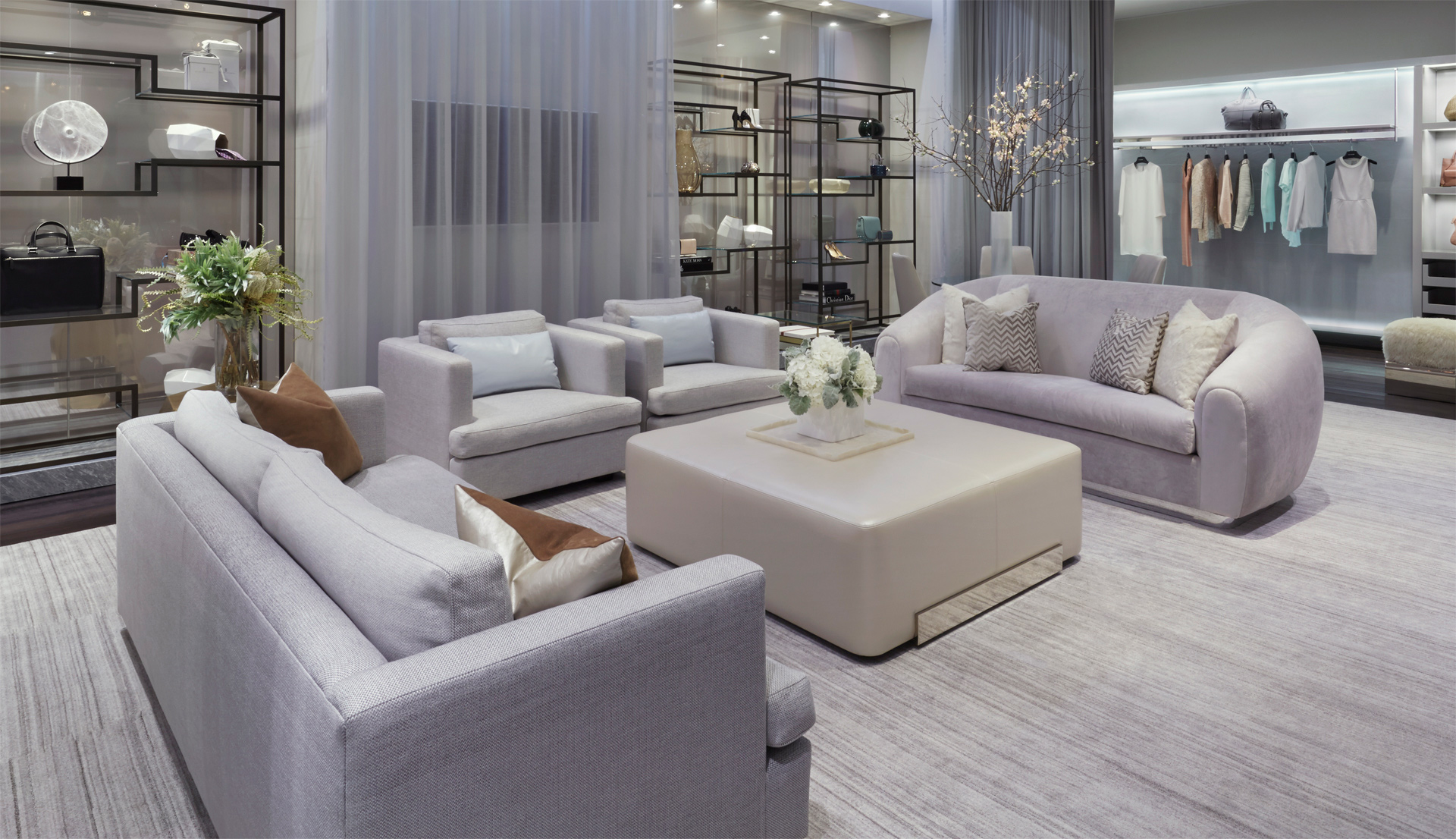 What Makes Louis Interiors Unique? Find Out for Yourself!
Are you considering commissioning furniture from our Toronto custom furniture makers at Louis Interiors? If you're not sure what the true difference is between buying from us and buying from a showroom, then you'll be happy to know we surpass mass-produced furniture providers in all areas of expertise. Sometimes people feel like identical products give a sign of quality because it shows consistency. But, let's bust that myth right now. Consistency does not mean making the same design over and over again.
We want to make sure you're familiar with exactly what we do at Louis Interiors. Once you see our solid process and one-of-a-kind team, you won't want to go with the "safe" alternative of a typical showroom and the same old furniture designs. Instead, you'll be able to enjoy the pleasure of a long-lasting piece created by your specifications and our custom furniture makers.
At Louis Interiors, we show consistency in our methods and quality, and we owe that to four elements—Knowledge, Inspiration, Detail, and Harmony.
Knowledge
Because we only hire craftspeople who meet our exacting standards, you'll find a knowledgeable ally in any member of our team that you speak with. When you purchase furniture from the assembly line, you don't get this individual level of expertise. Instead of an uninformed laborer at the mass production facilities, our team is made up of the finest craftspeople, who each have extensive knowledge on our techniques.
Nobody at Louis Interiors is just going through the motions. We love our work and take pride in the sturdy, beautiful furniture we provide. Knowledge is the difference between a unique, high-quality piece and a quickly put together piece that looks like everything else off the assembly line.
Have questions? Go ahead and ask one of our friendly team members! Anyone here is happy to give you more information about our design process, manufacturing process, and stunning finished work.
We have the experience to help you through the decision making process. You can start by browsing our products catalogue to get an idea of what is possible with Louis Interiors custom furniture makers.
If you want to get even more creative, you can provide us with an image or a sketch of your dream furniture, and we'll help you make that vision a sturdy, durable reality.
Detail
Our company uses the standard in design visualization—CAD software. This computerized image of your design shows each detail, so that we have a complete plan before the piece goes into production. The thorough CAD drawing we provide you ensures that no detail, no matter how small, is overlooked and that your vision is fully realized.

How detailed does it get? The CAD blueprint provides the furniture shape dimensions, measurements, accents, and even the detailing on the woodwork.

Harmony
Our friendly and knowledgeable staff working in harmony with your design results in beautiful custom furniture that is sure to please. True service is what it really comes down to. You don't get this kind of harmonious service from a showroom where you are forced to choose from designs that you had nothing to do with. Harmony in the design process leads to harmony in the home and lasting satisfaction with your custom furniture from Toronto.
Are you excited about planning a one-of-a-kind piece with our Toronto custom furniture makers? To find out more about how we work, check out our custom furniture service page.