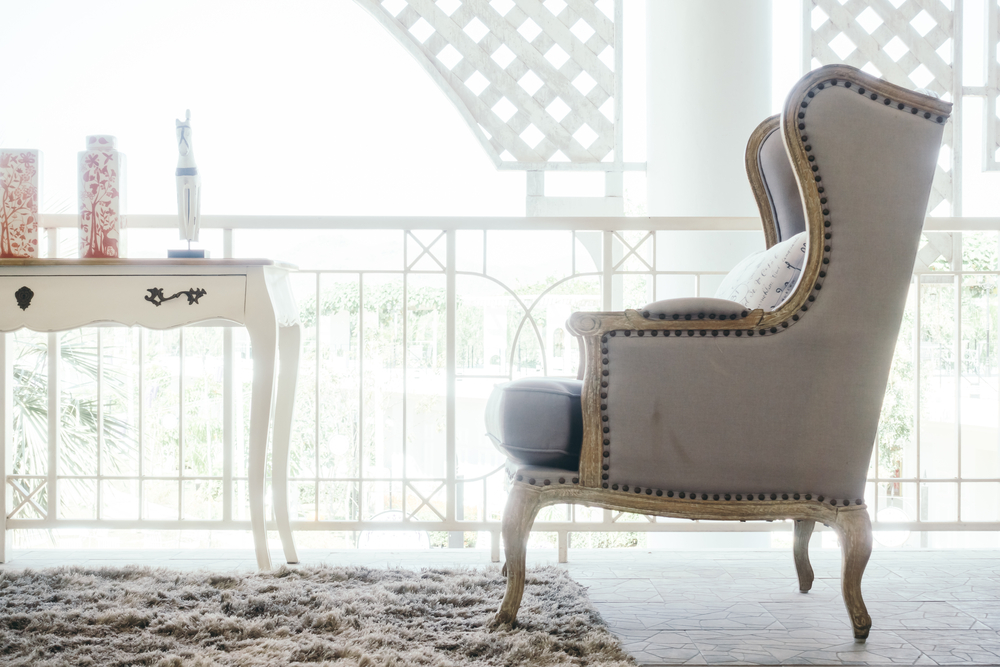 What to Know if You're New to Custom Furniture
Buying custom made furniture for the first time can be an intimidating experience. Why think about design blueprints and precise measurements when you can look at items on a showroom floor and take one home? Don't let the unfamiliarity of the process turn you away from what will be the best furniture buying experience you have.
It is true that at Louis Interiors we let the customer tell us exactly what they want. But you don't have to do any extra work. We take care of drawing up the official blueprints and even taking measurements to make sure the piece fits perfectly in your space. To help you feel more comfortable with the process, here's what to know if you're new to custom furniture.
Custom upholstery means no regrets
When you buy a piece of furniture from a standard furniture store, the options are limited. You may choose between the rose colored pattern or the ocean blue pattern, but that's the extent of your options unless you decide to go with a different piece. With a custom furniture manufacturing company like Louis Interiors, you don't have to change your plans based on the upholstery you prefer. You can supply us with any upholstery fabric for us to use on your custom furniture frame.  
Smaller spaces are no problem
Many people these days are looking to smaller homes or dealing with the reality of a tiny apartment or condo. One-size-fits-all furniture does not give you much flexibility in arranging your space. But our furniture manufacturers can scale down your design to fit just right with your room, and without sacrificing your comfort.
You absolutely do not have to worry about buying a sofa only to find that it is just a half-inch too large to fit in the space. In fact, we craft modular furniture that allows you to easily get pieces delivered to your apartment or condo. The separate components are then arranged once you have them in the room.
Know what you like
Buying a piece of furniture designed to your specifications does not require you to know everything about furniture design.  All you have to know is what you like (or at least have an idea about your preferences). You can show us a sketch, photo, or printout of a piece of furniture you love, and even tell us what the picture leaves out, and we will do the work of developing a professional design blueprint that results in sturdy, high-quality furniture that meets your aesthetic aspirations.
And if part of the design is not working, we will continue collaborating with you until we are sure you're getting the furniture you desire. We won't start building until the CAD blueprint is just right.
You get the advantage of time-tested techniques
Our furniture manufacturing team crafts each piece by hand. You will not see assembly line pieces coming from our warehouse. In fact, we still use traditional European furniture crafting techniques. Of course, we utilize modern technology when it makes sense, but we never use methods that value inexpensive speed over quality. And the value you get from our methods goes beyond just the quality of your furniture. We work hard to source local lumber—reducing carbon emissions and saving you money through reduced transportation costs—and to reuse our leftover materials by selling them to local farms.
Not sure what piece to customize?
We understand that getting a piece of custom made furniture is an investment you want to enjoy for years after the purchase. It has been our experience that it is best for your first custom furniture purchase to be a focal point piece in your home. We find that a majority of our residential customers get the most satisfaction from a custom sofa or dining table.
That's because these two furniture items are pieces that revolve around socializing. When you bring guests over, they are likely to gather around your dining table or on your sofa. That means you can show off your custom piece and enjoy the quality of custom furniture manufacturing on a daily basis.
When choosing custom furniture, it all comes down to the craftsmanship of the furniture manufacturers. A skilled team can design and build almost anything you can imagine. Louis Interiors has been in the custom furniture manufacturing business for over five decades. Reach out to our team today to get started on your first piece of custom furniture.