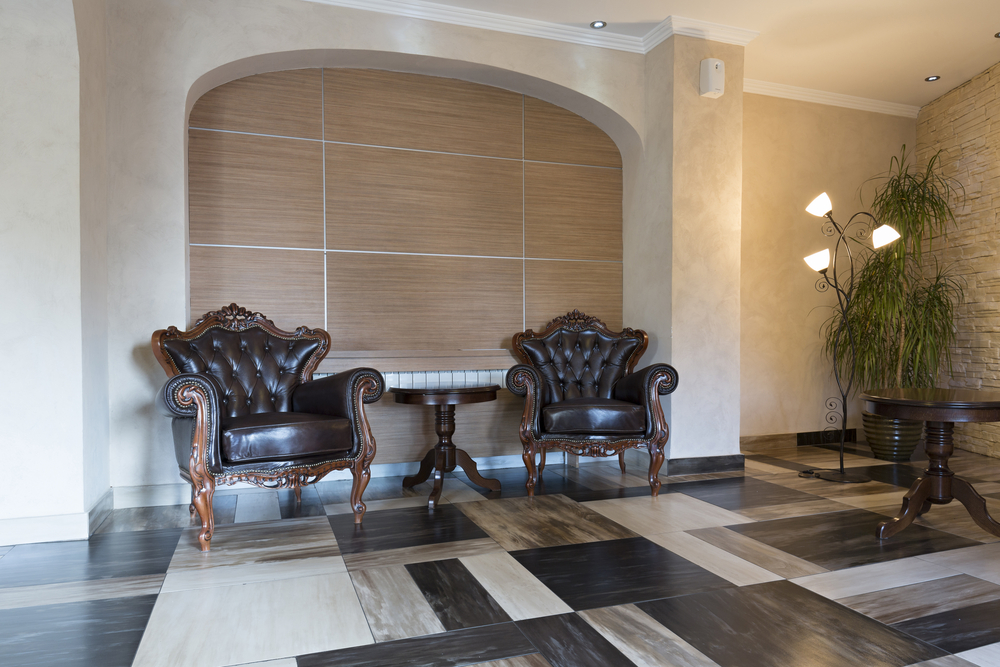 What You Can Learn from the World's Most Luxurious Hotels
You don't have to be the most expensive hotel in New York in order to provide guests with a luxe experience. Everyone wants a little luxury in their lives, and you can incorporate trends from the best five-star locations to upgrade your guests' experiences. Take a look at what you can learn from the world's most luxurious hotels.
Remember where you're from
The Emirates Palace hotel in Abu Dhabi takes much of its aesthetic design from the culture and history of the region. One thing they do well is build variations on a consistent theme. NYC has a rich history you can draw on, as well. Bridges, Broadway, and skylines are examples of themes that can tie your décor in with your surroundings. And you can take a cue from Emirates Palace by customizing your luxury furniture in New York to offer slightly different pieces in different rooms and areas. The key is to maintain a similar aesthetic by maintaining a consistent color scheme or style.
Reject minimalism
Minimalism may still be on trend for many homes and businesses, but guests visit a luxury hotel for opulence. The Mardan Palace Hotel in Turkey is a perfect example of this. Each of the suites is filled with plush rugs, accented headboards, dining sets with upholstered chairs, and accent pillows everywhere. When you choose one color thread to repeat from piece to piece, you can add more without looking chaotic. And you don't have to have a million dollar hotel furniture budget to pull off the look. As established hotel furniture manufacturers, we can provide all the custom pieces you need.
Provide something unexpected
The Royal Towers Bridge suite at Atlantis Paradise Island hotel in the Bahamas features a 22-karat gold chandelier in the suite's formal dining room. You don't need a gold chandelier, but adding an unexpected touch can make an impression on guests that sticks in their memories. And it offers them something to tell their friends about after they leave. Consider adding one piece to your hotel that acts as a focal point for guests. The main entrance is the perfect place for your statement piece.
Make the bed count
The bed is the most important piece of hotel furniture you will buy. But the perfect sleep experience is about more than just a bedframe. The Palms resort in Las Vegas boasts about their Egyptian cotton sheets. Getting high-quality, comfortable sheets is an easy way to upgrade your guests' experience. And here's a tip: the highest thread count is not necessarily the best sheet. Look for 100 percent Egyptian cotton with a thread count between 300 and 700. The Palms also offers many themed suites with unique headboards. You don't have to provide themed suites, but you could take their cue on the headboards. Custom headboards with button tufting make a huge difference in the appearance of your rooms.
Handcrafted pieces don't go unnoticed
Let's not forget that NYC has its own rich history of swanky hotels. The Plaza is perhaps the most famous, and its classic style with traditional décor reminds us that guests still appreciate unique, handcrafted items. The Legacy Suites at the plaza each include a unique piece of commissioned art. You can add the quality and luxury of handcrafted pieces to your hotel with custom furniture from Louis Interiors. You tell us what you want, and we will provide handcrafted furniture made with traditional European techniques. You will not find our pieces on showroom floors.
Go outside the typical
All of the most luxurious hotels in the world have one thing in common. They customize every feature in order to carve their own unique space in the hospitality industry. And this is a technique you can easily emulate. Let Louis Interiors help you by crafting luxury furniture for your New York hotel.