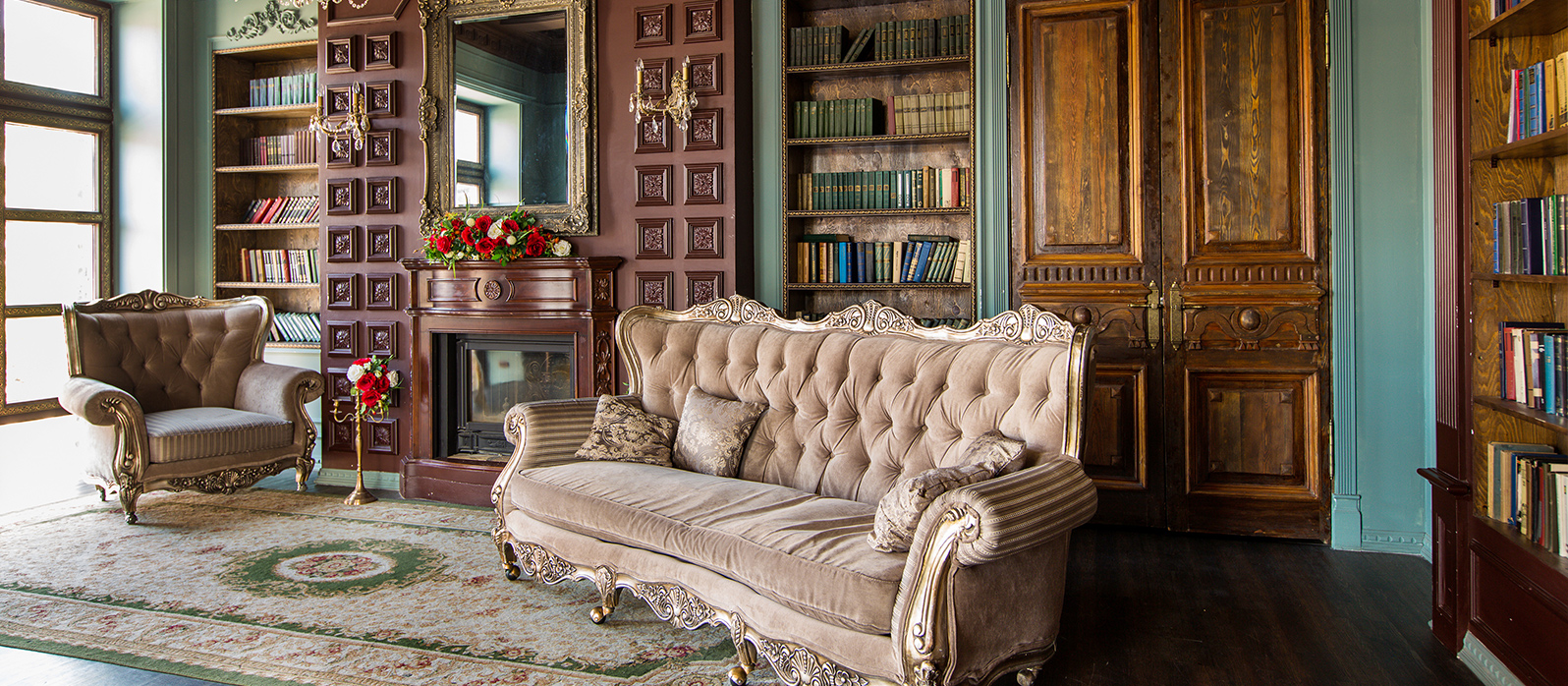 When Styles Collide: Modern Design with a Victorian Edge
Minimalism has been the style of choice for a while now. It's not everyone's favorite, but there's no denying that it has been a major influence on sleek, sophisticated interior design for offices and retail spaces, as well as residences. But the minimal white palette is not the only way to create a modern look. Victorian stylings are making a comeback, with a modern twist that borrows some of the design tips learned from modern minimalism. So what does a modern update to the Victorian style look like? We've got some ideas.
Plush custom furniture
The Victorian style is of course known for luxurious, velvet-covered sofas, lounge chairs, and ottomans. But they're not quite the same as the overstuffed couches that were popular in more recent decades. Instead, Victorian sofas put soft velvet over a firmer seat and a smaller, lower frame. This works right into the modern designs that are still popular. Minimalist furniture tends toward smaller, space-saving sizes and sleek lines.
To bring these two styles together, you keep the lush upholstery paired with modern frames. Instead of the curling framework accents traditionally seen on Victorian pieces, the frames are simpler. The exposed wood has straight edges rather than clawed feet. The upholstery can be muted shades that are light but deeper than pastels, or jewel-tones like sapphire blue and emerald green.
Of course, it can be difficult to find furniture that fits this modern take on Victorian style. And that's why we stand behind our custom furniture as the best way to stay on top of design trends like these. Because our pieces are made to your specifications, you can get exactly what your clients are looking for. We can build a sophisticated modern frame and cover it in the upholstery of your choice.
New Victorian in the office
The New Victorian style is perfect for office interior design. It blends two sophisticated styles to create a look that speaks to business sensibilities without looking sterile, as some minimalist offices can. It allows you more leeway to play with colour and patterns, as well. To incorporate this look into a modern office, you just need a few elements.
Furniture that makes a statement
Certain spaces in an office ask for style. While you need ergonomic chairs for workers who sit at computers all day, it's nice to have a classier choice for areas where employees meet to discuss, throw around ideas, or take a break. Luxury furniture in colours that aren't often found in cubicles can be a welcome change. Also, lounge chairs and loveseats create a welcoming environment for greeting clients, when you want seating that doesn't necessitate a computer desk.
The look of excess without clutter
Like minimalism, New Victorian emphasizes functionality. The idea is to create a regal appearance through choice pieces rather than filling a space with too much. In fact, you don't have to throw away minimalism altogether if you'd like to try this style. They blend quite nicely into each other. The New Victorian, however, adds a bit more personality to an otherwise minimalist room. Basically, it makes the space look like it's intended to be used–it's inviting.
Dark colours and repeated patterns are not necessarily minimalist. But they do not clutter a space either. So go ahead and maximize colours and mismatch furniture pieces.
Deep wood tones
Wood was the building material of choice for furniture frames during the Victorian era, and that makes it the perfect material to be suited for crafting New Victorian furniture frames. At Louis Interiors, we work in kiln-dried soft maplewood for the majority of our pieces. This wood takes stain well and allows you to get the deep look you are going for. In fact, with the right stain, maplewood can replicate the appearance of other woods for a more opulent aesthetic.
If you're worried about how wood furniture will fair in the typically metal and plastic environment of an office space, there's no need for the worry. Our wood stains prevent molding and resist stains and scratches. We build our furniture to stand up to daily use by multiple people.
If you like the idea of blending eras, make a call to Toronto's best custom furniture company. We enjoy sharing in the creative process.