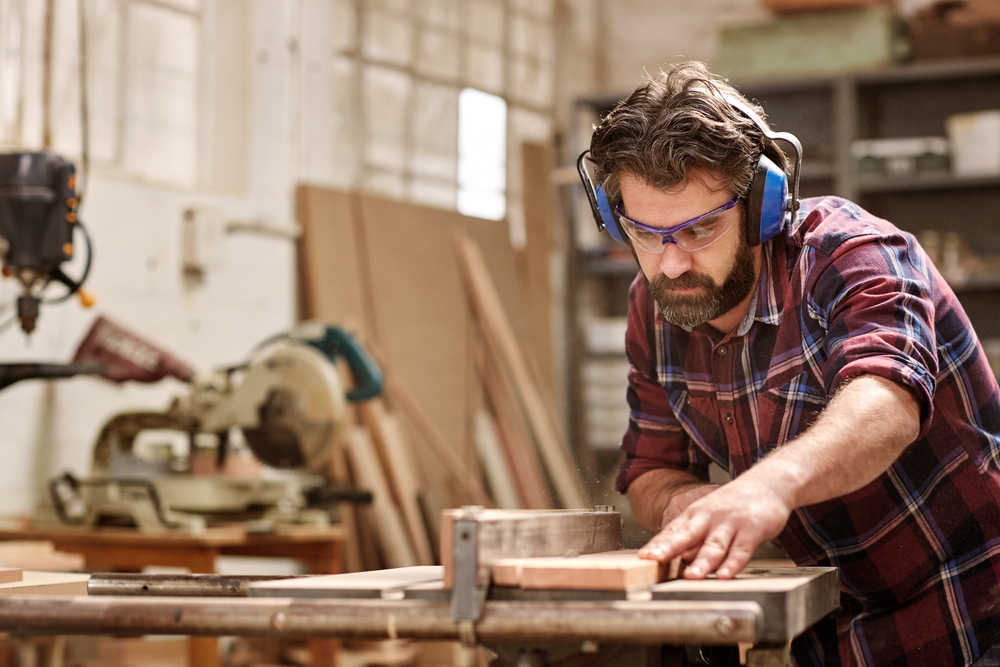 Why Interior Designers Should Work with Custom Furniture Manufacturers
Trends continue to change all the time, and the fastest way to keep up with changing furniture trends is to work with custom furniture manufacturers. Custom furniture allows you to get exactly the piece you want for your client, whether you want to follow the current trends or go in a new direction. Showroom pieces are slower to evolve. But with custom furniture manufacturers you can take part in designing the furniture you've imagined. Here are some of the things custom furniture manufacturers can do for interior designers.
Better home offices
Telecommuting is becoming more and more common. And with that trend comes the need for improved home office design. In fact, home office trends are a driving force behind new office furniture design. When a worker is designing their own office space, they are much more likely to be picky about the appearance and comfort of the room. An employer, by contrast, does not always make the same decisions about style and comfort for their employees.
Home offices are also much more likely to be used in a multitasking fashion. That is, clients may want custom furniture that can double as more casual pieces when they are not being used for work. That makes home office design an interesting field right now for custom furniture manufacturers and interior designers alike.
More multifunctional options
Home offices are not the only spaces where multifunctional furniture is trending. The minimalist look is still quite popular, as well as downsizing to smaller spaces. And multifunctional furniture can allow you to do more with a smaller space. These pieces can be modular to allow for multiple seating or table arrangements. Or they can have hidden storage so that clutter is kept out of sight.
Especially for individuals living in apartments or condos, small and portable furniture is desirable. And having fewer pieces helps too. That's where custom furniture manufacturers can really make a difference by providing the most function and style in a piece as possible.
Luxury furniture design
Modern life is hectic and stressful. And people want some kind of respite from that constant tension. Because of this, the trend for luxury furniture continues to grow. Custom furniture manufacturers are well-positioned to supply for this design trend. Luxury furniture is being sought out for all kinds of spaces, including residences, hotels, restaurants, and offices.
The trends for minimalism and smaller spaces actually play into the growing demand for luxury furniture. Many design clients prefer to spend more a little more on purchasing a few key pieces than to purchase more furniture. Our craftspeople at Louis Interiors are not only custom furniture manufacturers, they are also skilled in designing and building beautiful luxury pieces made of high quality materials. Our European crafting methods ensure that our furniture is made to last and look beautiful for many years.
Keeping design green
Green design, or eco-friendly design, is not a trend that will be going away. The demand for luxury furniture also plays into the desire for environmentally-friendly furniture production methods. Small custom furniture manufacturers are more likely to utilize local, sustainable materials than larger corporations are.  Louis Interiors is proud to be a part of this trend. We take every step possible to craft eco-friendly furniture for our design clients and all our clients.
One way we do this is by using local soft maple wood from sustainable Canadian forests. Our dedication to sourcing local wood means that our furniture resources do not have to travel as far to reach our warehouse. This cuts down on the emissions related to transporting materials. Additionally, we sell our wood scraps to local farms in order to cut down on the number of trees that need to be felled. We understand that utilizing every part of our resources is a smart move for the environment.
The even better news is that green furniture design can actually increase the quality of the end pieces while reducing costs. When we pay less for transporting materials, those savings mean we can provide our furniture at more reasonable prices. For our clients, buying local also ensures that their custom furniture meets stringent safety standards that may not apply to some imported furniture.
Get more information about how custom furniture from Toronto can benefit your design business. Reach out to our team today.