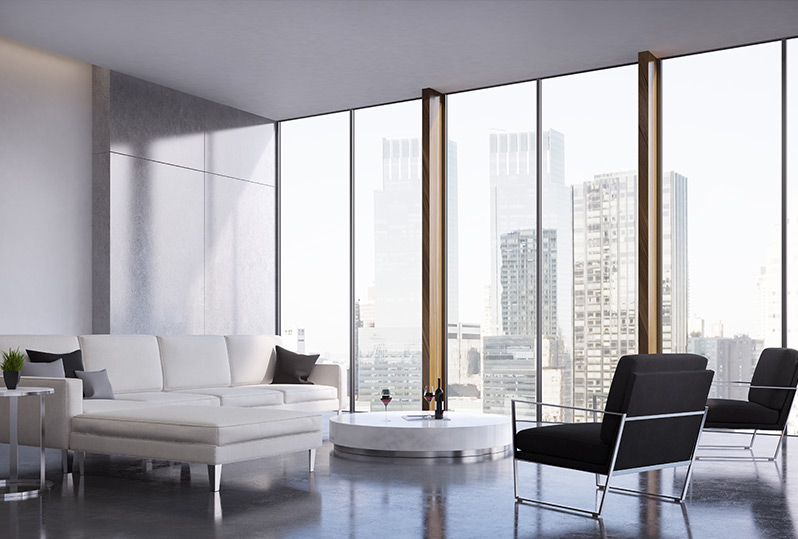 Why Luxury Furniture Doesn't Have to Be Big
If there is a trend that has stuck around throughout the 2000's, it is the move toward smaller spaces and minimalism. Living in Toronto usually necessitates a smaller living space. And that limits what you can sometimes do with furniture design. The good news is that small spaces do not mean you can't utilize designer furniture. There are plenty of minimalist choices in luxury furniture options.
One of our favorites pieces to use for maximizing space without taking it up is the lounge chair. Often lounge chairs are considered plush pieces, but they don't have to be. We've seen a lot of designers lately using simple designs that allow lounge chairs to provide extra comfort, style, and seating when space is limited. Take a look at some of the designer furniture styles we like for minimalist decor.
Lounge chair no. 221
This chair is perfect for apartments or condos with large window areas. You can set up a makeshift seating and conversation area for watching the sunrise. And with a small table next to it can even make a nice breakfast spot on the weekend. Louis Interior's Lounge Chair No. 221 is armless and has a short back, so it is not at all imposing in appearance. The angled chair legs make it low-sitting, so renters or small-home owners can stretch out their legs or prop them up on a small ottoman or cushion.
Lounge chair no. 231
For a room with a style that is a bit more formal, Lounge Chair No. 231 provides the appearance and comfort of plush luxury furniture without the expansive dimensions of older styles. It's just the right size to offer comfortable seating to guests or as a reading spot in the corner of a room. The inward curve of the design also gives the appearance of taking up less space even while it offers the seating room you need. And because it's lightweight, you can easily move it around to find just the perfect location for this piece of designer furniture.
Lounge chair no. 251
Armless designs like Lounge No. 251 give an airy feel to any space. And they are popping up all over the place in interior design. These kinds of lounge chairs feel less confining than chairs with arms that block a person into a seating position. That means that chair can be used in more configurations and with different tables and accessories because you don't have to worry about fitting the arms under ledges or into spaces.