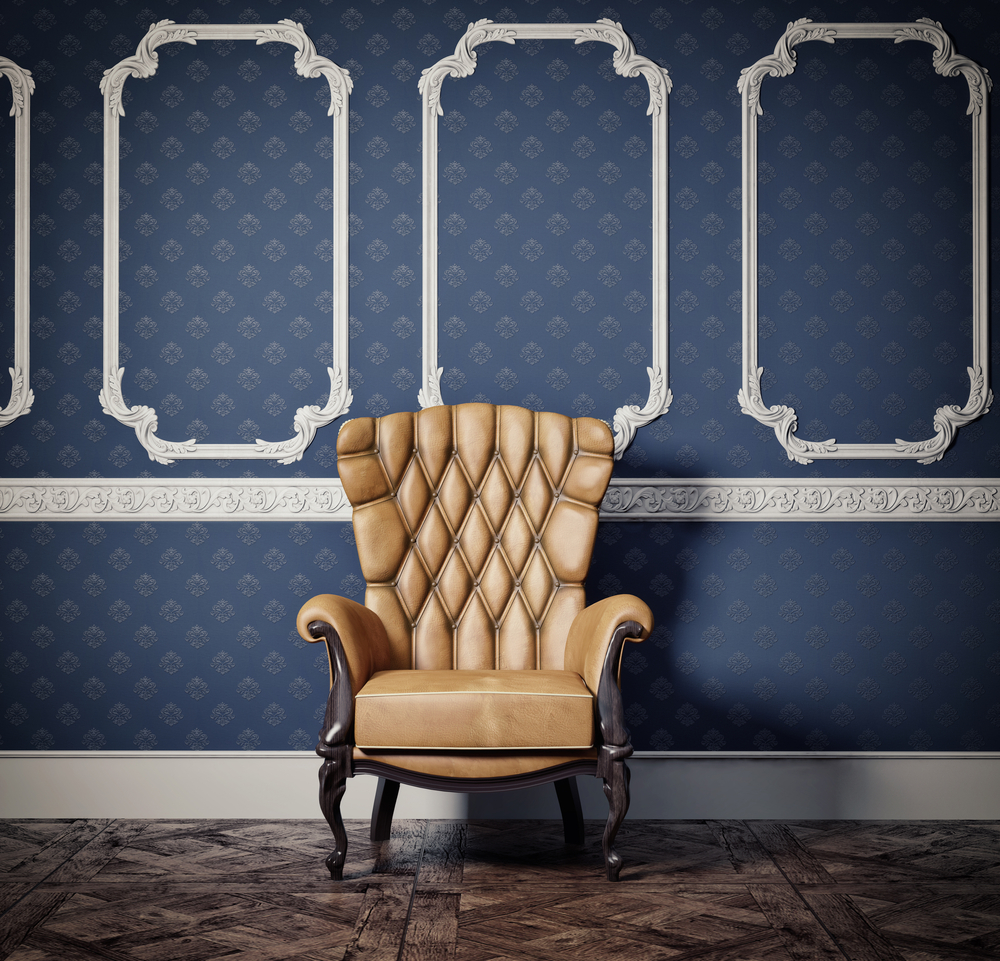 Would You Recognize Quality Leather?
Steve Jobs once said, "Be a yardstick of quality. Some people aren't used to an environment where excellence is expected." That's advice we've put into action at Louis Interiors. You can expect quality with each project we complete.
Recently, we wrote about trends in leather and the kinds of options you have when choosing leather upholstered fine furniture. But, how do you know when the leather you are purchasing is the best quality? We're going to teach you the things our experts look for when choosing the best quality leather for crafting Toronto's best custom furniture.
First, the basics about leather…
Just because a material looks like leather does not necessarily mean that it is. Vinyl has long been used as a leather substitute, or lookalike, in furniture upholstery. What is vinyl? It is actually a type of plastic. Unlike real leather, vinyl is a synthetic material.
Vinyl furniture is much less expensive than leather furniture, and it is resistant to moisture, including humid air. However, vinyl does not have the same lustrous appearance as real leather, and it can be punctured or torn more easily. It can also begin to get brittle and crack much sooner than quality leather. In addition, the fumes released by vinyl can exacerbate respiratory conditions.
Luxury furniture is made with genuine leather, which can last for many years when properly cared for, and takes on a distinctive appearance as it ages. When you are looking at fabrics for a piece of custom furniture, you'll know the real leather because it comes in hides, not on a roll. Any fabric that comes on a roll is not leather, even if it looks similar.
The easiest way to tell leather from vinyl is to flip the fabric over. If it has a suede back, it is leather. Otherwise, it is vinyl.
And, don't be fooled by this impostor
When choosing your custom furniture fabric, you may also come across bonded leather. You never want to use bonded leather on fine furniture. It is made from leather scraps that are usually tannery waste ground into small pieces. The pieces are then glued together on a piece of synthetic material. Bonded leather can make the back of the material look and feel like the suede side of leather, making it difficult to tell whether it is genuine leather. It is not. In fact, bonded leather is of lower quality than vinyl.
Although high-quality genuine leather is the ideal, it's not always the most appropriate choice for certain pieces of furniture. Good quality vinyl does exist, and it is a better option than cheap bonded leather. For instance, vinyl is often the best choice for restaurant chairs and other upholstered restaurant furniture.
But, what if the furniture is already upholstered?
If you're looking at a finished piece, you obviously can't check the back of the material, or determine whether it was on a roll or in a hide previously. However, genuine leather furniture usually has a tag that declares its quality with the words "Full Grain Leather", "Top Grain Leather", or "Split Leather". These are all varieties of real leather, with full grain being the highest quality and most natural in appearance.
Anything with a leather brand name, like "Ultra Leather", is not leather at all. You can also look at the price tag. Genuine leather upholstery is, of course, more expensive than substitutes.
Is it really worth it to spring for genuine leather upholstery?
When it comes to leather, the real deal definitely provides the highest level of luxury. Here are a few differences you'll notice between leather and vinyl.
Although vinyl will get harder over time, leather becomes softer and suppler.
Leather is a natural, breathable material that stays cool in the summer and warm in the winter; but vinyl does not breathe and feels the same as the surrounding temperature.
Leather upholstery can last for more than thirty years; vinyl lasts about ten years.
Leather has a pleasantly distinct scent.
Good vinyl upholstery can be a beautiful option. It comes in many colours and designs. You really have to weigh your needs versus your budget. If you want a piece that can be enjoyed for decades and passed down, genuine leather will cost more but provide longevity to your fine furniture. If you're looking for bulk hospitality furniture or restaurant furniture, vinyl is less expensive and easier to care for, especially in an environment with lots of spills. However, you will need to replace or reupholster the furniture after about ten years.
If you're looking for true luxury, you can't beat genuine leather. And, now you know how to recognize it. Talk to our expert fine furniture team in Toronto to discuss which fabric options are best for your project.