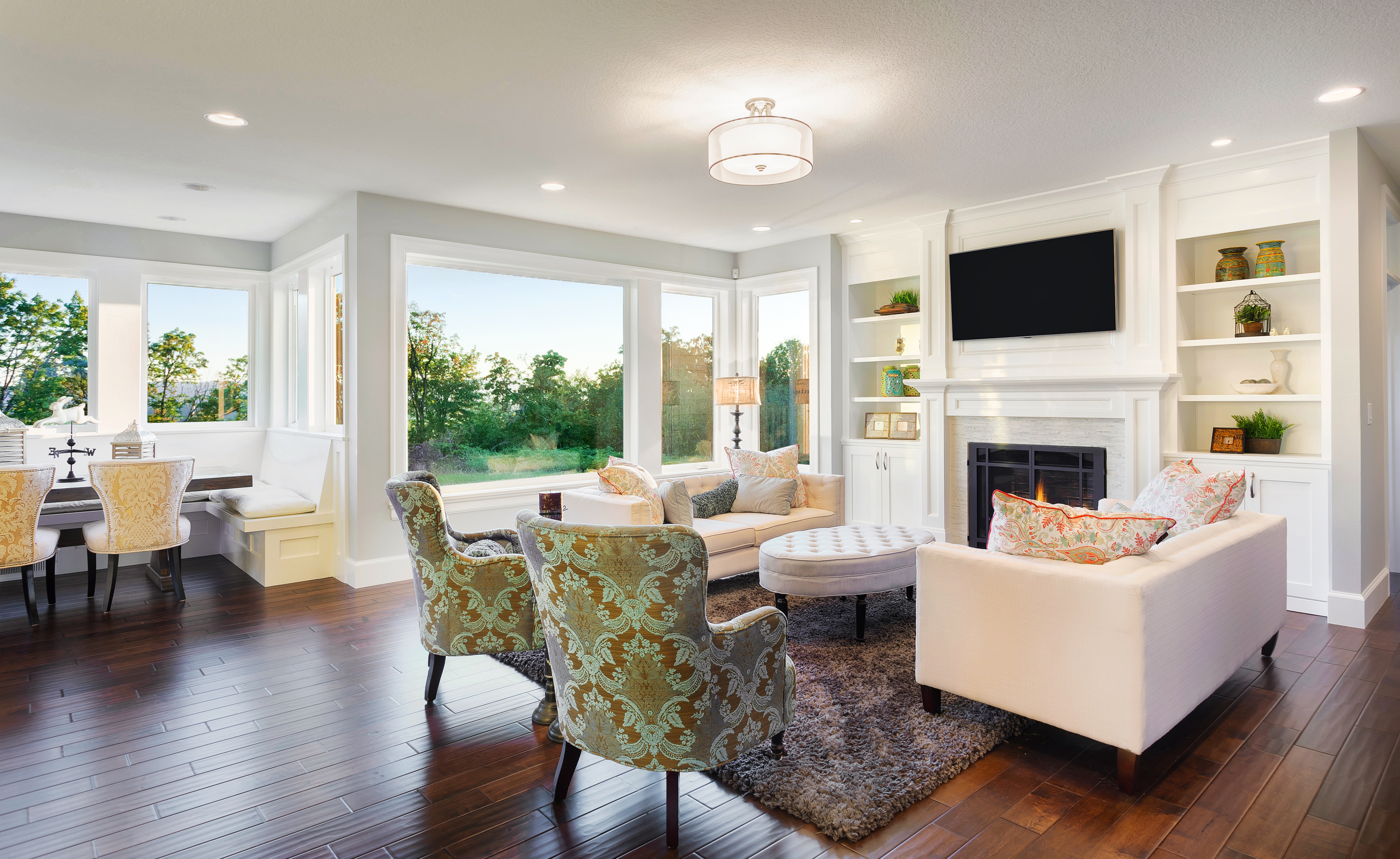 Designer Perspective: The 'Less Is More' Approach
As an interior designer, your job is to flex your creative muscles while meeting the needs and desires of your client. More and more often, clients want to fit more living into smaller spaces, and it can be a challenge to accommodate these trends while achieving a sophisticated and functional apartment, townhouse, or condo. Here are some tips on condo furniture design and placement from the custom furniture experts at Louis Interiors in Toronto.
Creative Organization
The absolute worst enemy of small space design is clutter. So, it's only natural that one of the primary concerns for a small space is finding room for everything. Often, that means less furniture and more storage space. The best thing to do is to let your furniture double as storage. Banquettes and ottomans are wonderful pieces that can have built-in storage space. A strategically placed ottoman provides a foot rest, seating, and storage, and you can even sit a removable tray on top to make it a functional coffee table, as well.
When you choose fine furniture that doubles as an organizational piece, quality really matters. You don't want to settle for something that is uncomfortable or poorly made just to get the storage space you need. That's why so many designers choose to work with us. Our Toronto custom furniture is always crafted by hand using traditional European furniture making techniques.
Challenge Yourself to Create Space for Signature Pieces
When we design small spaces, we often get into the habit of thinking about which items will have to go—what the client simply doesn't have room for. But, sometimes our first impression regarding a piece could use a different perspective. If we think too conventionally about which pieces must remain by necessity, we can miss out on unique design opportunities.
Instead, ask yourself if certain items that are considered essential can actually be gotten rid of. For instance, does the space really need a coffee table? Without it, do you have room for a more interesting piece?
A small space definitely does not have to be bland. Don't hesitate to suggest large geometric patterns for drapery, and even oversized pieces of artwork can be incorporated in a small space. The key is to choose wisely and find the perfect place for pieces rather than trying to fit tons of smaller items into the space.
Light colour palettes are a standard choice for condos and other small homes. They reflect light and make the space feel more open and airy. Darker colours, in contrast, can feel closed in and claustrophobic. However, an allover neutral colour scheme is boring. Don't be afraid to punch up the design with bold accessories. When you keep them to a minimum, they really stand out against the light backdrop and look intentional rather than cluttered.
The same goes for furniture. In a neutral palette, a bold custom couch can be sophisticated and inviting. The furniture itself becomes a statement piece. You definitely don't want boring furniture when every item matters. Our luxury furniture makers will help you match the furniture fabric to the design scheme you've envisioned, and we partner with the best textile manufacturers to provide a huge variety of designs.
You'll also find our furniture versatile to many floor plans. We want to make your job as easy as possible, so our pieces are measured to size for the space you're working with. We can even create modular sofas that can be brought in piece by piece and assembled on site if the logistics of getting new furniture through the door is an issue.
Quality over Quantity
Statement pieces really do work well in small spaces. That's because you have less space to create a full set up with various pieces. When your client has to choose only a few pieces, you don't want those to blend into the background.
However, when choosing quality statement pieces, it's important to consider the furniture and décor that your client already owns. Many clients who are downsizing to a condo, townhouse, or apartment are doing so, at least in part, to save money. They may not have a large budget for buying whole new sets. To accommodate these constraints, you want to choose custom furniture pieces that match their current belongings.
Let us partner with you to make your clients happy. Rather than searching endlessly for the right piece, we'll design a piece of custom furniture that fits all your client's specifications. Talk to one of our condo furniture experts in Toronto today.