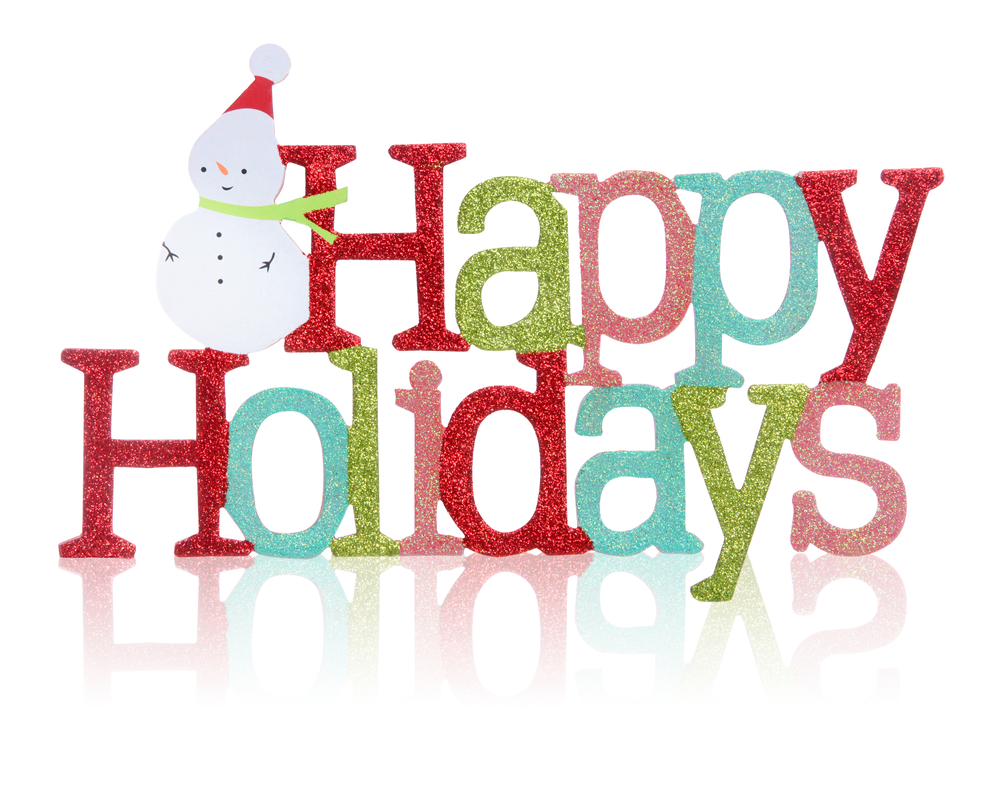 Happy Holidays from Louis Interiors
It's that time of year when we stop to think about family and friends and prepare to spend time with the people closest to us. In the spirit of the season, we'd like to take the time to say Thank You and Happy Holidays to all of our loyal customers. We also want to extend our Best Wishes to our talented team of custom furniture craftspeople, and we're sure your business is grateful for all the work your team has put in this year, too! Considering how much time we all spend with our co-workers, we've prepared a set of suggestions for spreading holiday cheer around your place of business. Enjoy!
Be a hallway well-wisher
When you see someone pass in the hallway, it's easy to give them a smile and say, "Happy holidays." This small gesture can brighten their day and make it a little easier for them to get through the end-of-year rush to finish projects. It's a great time of year to pay a little extra attention to the people you work with. If someone is looking stressed or down, you'd be amazed at how a friendly holiday wish can bring a smile to their face.
Participate in office festivities
If your department or company hosts a gift exchange or holiday party, get involved! It's not only a fun way to unwind and get to know your team better, you can also use it as an opportunity to network in a casual way. Building company culture may sound like a cliché, but there's a bit of truth to the fact that teams that get along with each other perform better together.
Start a donation box at your workplace
Many people are in a giving spirit this time of year. If you know of a charity that needs attention, take imitative and set up a box or jar for team members to contribute to. At the end of the week, write a check for the total amount collected. Pooling your money together is an easy way to give during the holidays. Having an easy way to give in an amount that's comfortable for each person can lift the mood at your workplace. It makes your team feel like they've come together to do good.
Stay busy
This one may not sound like a tip for holiday cheer, but bear with us. If you're going to have time off for the holidays, you don't want to have deadlines and uncompleted projects looming over your shoulder. Muscle through these last days leading up to your holiday break and really focus on getting your work done. You'll have a more relaxing time with your friends and family knowing that some huge project isn't waiting for you as soon as you get back to work.
Make your team feel valuable
Even during the holidays (maybe especially during the stress of holiday preparations), your team members are individuals with lives outside of work. They may have issues going on that you don't know about, so it pays to be sensitive to the fact that personal fears, problems, and worries can affect people. You may be in a rush to finish up year-end projects, but maintain realistic expectations for what can actually be accomplished in the amount of time you have. Remember to be grateful for the work your team does, and thank them for what is completed rather than haranguing them over what is left.
Be mindful of diversity
Here in Toronto, we welcome community members from a range of diverse backgrounds. And, that diversity shows through at Louis Interiors. As you prepare holiday celebrations at work, keep in mind that your team may participate in many different holiday celebrations, and some team members may not celebrate at all. Your team will appreciate the inclusiveness and flexibility offered to them. After all, you bring your diverse talents to work every day to make a more productive company, so bring more cheer during the holidays by acknowledging everyone's celebrations. An easy way to do this is to be mindful of various celebratory dates when scheduling work.
We hope this list helps your team to enjoy the season and stay productive. Happy holidays from Louis Interiors!