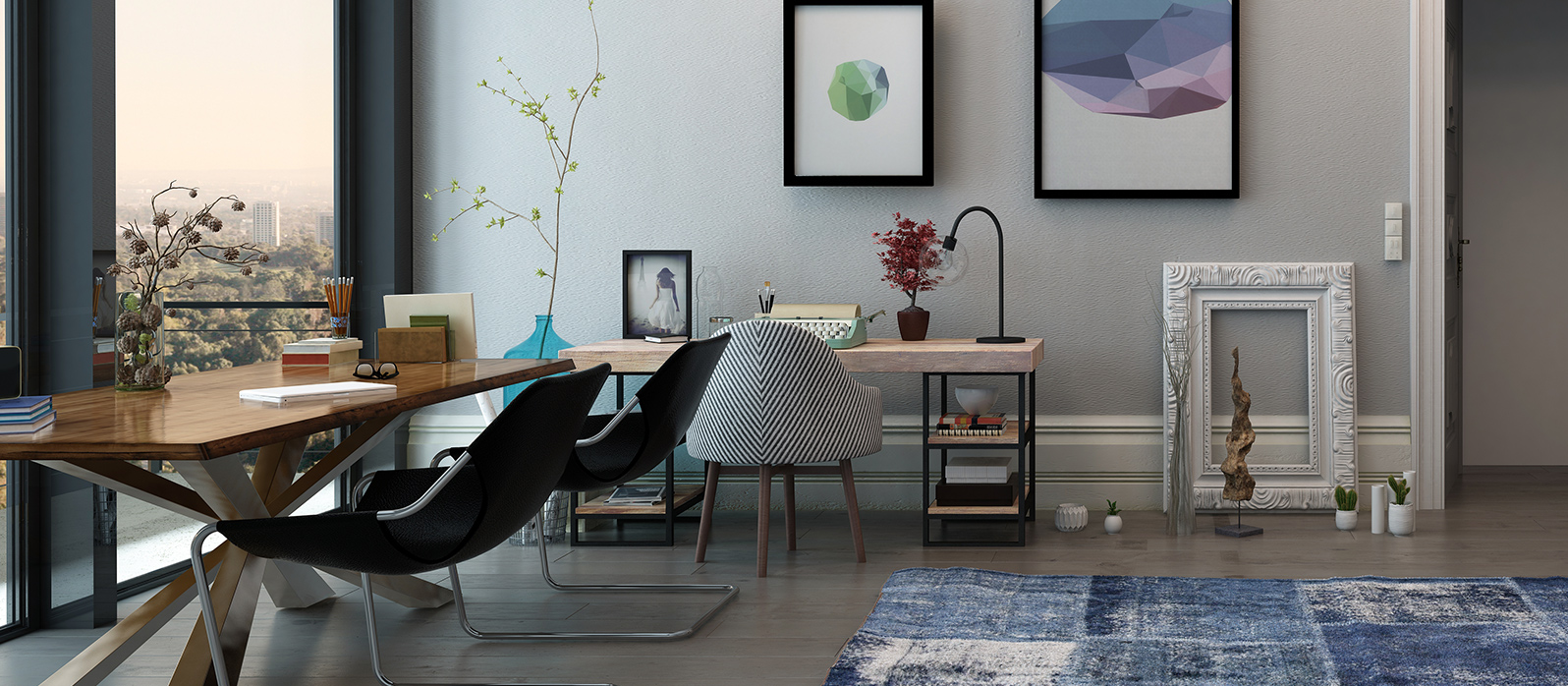 How to Make the Most Use of Small Office Space
A lot of employers are downsizing their office space, and startups are opting for smaller but more open areas to conduct their daily work. It's a great idea for saving money and encouraging collaboration and support amongst team members. When many employees have the option to work from home part of the time, it just doesn't make sense to keep a bunch of empty offices. But some challenges do come with opting for smaller headquarters. To make the most use of your small office space, try some of our tips.
Examine what you can do with the central area
Is there a space in your small office where everyone tends to gather? If so, that's the first place to look at for potential. The most efficient way to get the most use from the area available is to get the right kinds of furniture. Try some of these suggestions if your office is feeling a bit cramped and needs a productivity update.
Light, moveable tables
Going with light tables in the office common area provides flat, sturdy surfaces that can perform multiple functions. Employees can have a quick snack with somewhere to set down their plate or cup. They can conduct a morning meeting with coffee. And the tabletops provide places to sit down laptops, whether an employee is working solo or showing a project to co-workers for input.
When you go with lighter furniture, you give your team options for how they use the space. The lounge area can quickly become a yoga studio for health-conscious employees by moving the light custom furniture out of the way and laying down a yoga mat.
Armless chairs
We often advocate for comfortable furniture in office spaces. Bring in the lounge chairs for those meetings and casual planning discussions. But we also know that lounge chairs can take up more space than typical office chairs. That's why armless lounge chairs, like our Lounge Chair No. 271 at Louis Interiors, are on this list.
They're light enough to move around, provide better comfort for you and your employees or clients, and take up less space than their counterparts with armrests. Plus, operating a laptop is much easier when you have room to maneuver your arms rather than catching them on armrests. Many of the models we craft at our fine furniture company in Toronto are just as easy to move around as a less stylish office chair. And the multitude of upholstery choices allows you to select something that you and your office team actually like.
Determine the actual limits of your space
If you're interested in growing your company, your team size will likely increase. And honestly, who doesn't want their company to grow? But many employers give up on their small office space and end up looking for something larger (and more expensive). Before you do that, check if there is a way to make your small space more accommodating for growth.
Give up cubicles
Are you still using cubicles and other closed off, individual "offices" for each team member. It's not really necessary. All those walls and desks are taking up valuable space. And many businesses have had success with opening up their floor plans to be more flexible and allow more collaboration.
Utilize custom furniture options
Instead of taking up room with separate desks for each employee, consider longer work tables where multiple workstations can be set up. This works especially well for groups on the same team, such as tables for the development team and tables for marketing teams. You can also experiment with alternate options for conference areas, such as custom couches or sectional sofas. They gather groups of people in a common area without needing a half dozen or more separate chairs. Yes, sometimes larger furniture can save space.
Whatever your office furniture needs, we can make custom furniture to the specific dimensions needed for your small office space. Talk to us about the plans for your office space and find out how we can help.