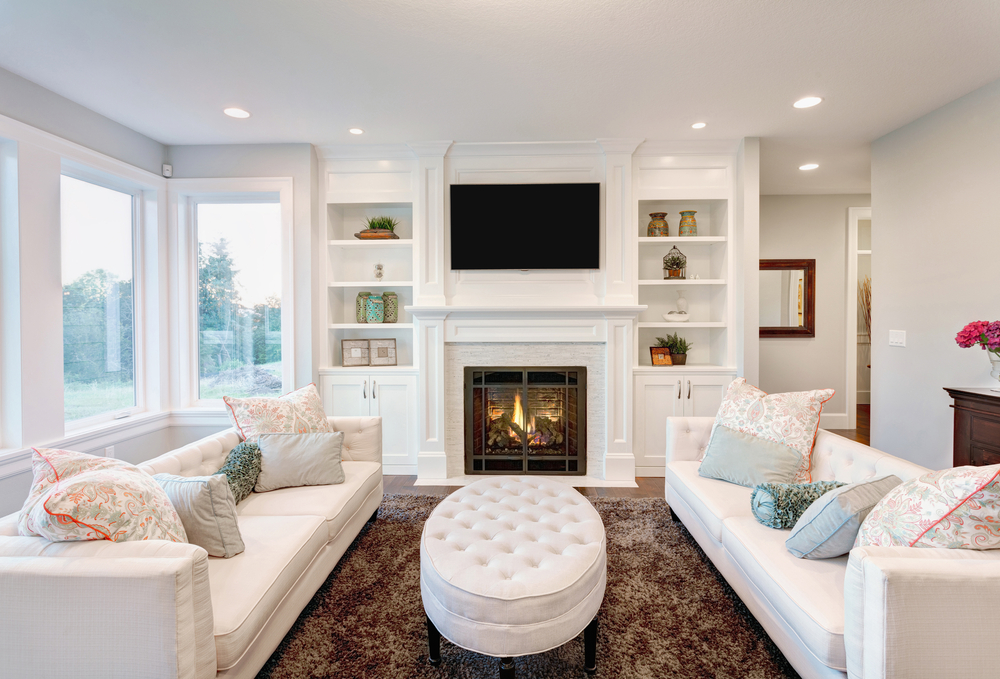 Staying Sustainable: Right Size Isn't Just about Furniture
If you follow our blog, you may have noticed that we often talk about choosing furniture that is the right size for your space. But, talking about right size goes further than just designing custom furniture that complements your home or business. At Louis Interiors, we understand that right size also refers to our business model, including sustainability practices. Take a look at some of the ways that remaining a mid-sized local business works to the advantage of Louis Interiors, our clients, our region, and the planet.
Serving Toronto
We will happily design and build a custom furniture piece for any client who seeks us out. But, our main concern is serving the communities of Toronto. We have many good reasons for keeping our reach within our own region. Some of those include:
Fewer carbon emissions. Our furniture and resources do not have to travel the world to get to our warehouse and the client's location. It's simple; when you buy and sell locally, resources and finished pieces do not need to be shipped long distances by truck or plane.
Less cardboard packaging. Shipping our products locally also allows us to use blanket-wrapped shipping services. We bring the blankets back to our facilities to reuse the next time we ship a custom furniture piece. That means we can protect your furniture during shipping without the need for wasteful cardboard packaging.
Boosting the local economy. As mentioned above, we aim to locally acquire as many resources as possible. After all, our clients support us as Toronto custom furniture makers, and we want to provide support to other local businesses. We get much of our soft maple wood right here in Canada.
Recycling opportunities. By staying loyal to our region, we can partner with Ontario farms to recycle woodworking waste from our custom furniture production. This benefits both Louis Interiors and the farms. In addition to farm use as animal bedding, our larger pieces of excess wood are used in energy generation, resulting in less tree cutting overall. With these methods, we have less waste to dispose of, and we know we're making full use of our local resources rather than just throwing them away.
Educating future entrepreneurs. We want to keep local businesses alive in Toronto. To that end, we work with local colleges to provide opportunities for students to see what it takes to run a successful business and craft fine furniture. In fact, we've recently hosted tours of our facilities, and our company president, Bill Muller, is part of the Humber College Woodworking Advisory Board. You can see more about our educational efforts in our recent articles on Ryerson University and Humber College.
But, most importantly:
Better furniture quality. By continuing to do what we do best instead of trying to mimic other business models, we can provide our customers with the absolute best luxury furniture in Toronto. You see, we could make assembly line furniture that rolls out quickly and all looks the same. There is a market for these items. And, we could be a global manufacturer if we did that. But, that's not what Louis Interiors is about. Our company prides itself on handmade furniture that is crafted to our exacting standards. We continue to employ traditional European furniture making methods because those methods have been proven through centuries of testing. And, honestly, we would rather provide Toronto with the utmost quality and beauty in craftsmanship than provide cheap cookie-cutter pieces across the globe.
For us, sustainability means that we can create beautiful, enduring furniture pieces that are appreciated in homes, restaurants, retail locations, and other businesses in our community. It means that we are part of a long tradition of woodworking craftsmanship. And, it means that tradition will continue in Toronto through our education efforts and commitment to our principles.
We appreciate our loyal clients who have made it possible for us to continue a sustainable business in Toronto. Learn more about how we operate and what services we offer by visiting our page on furniture construction.