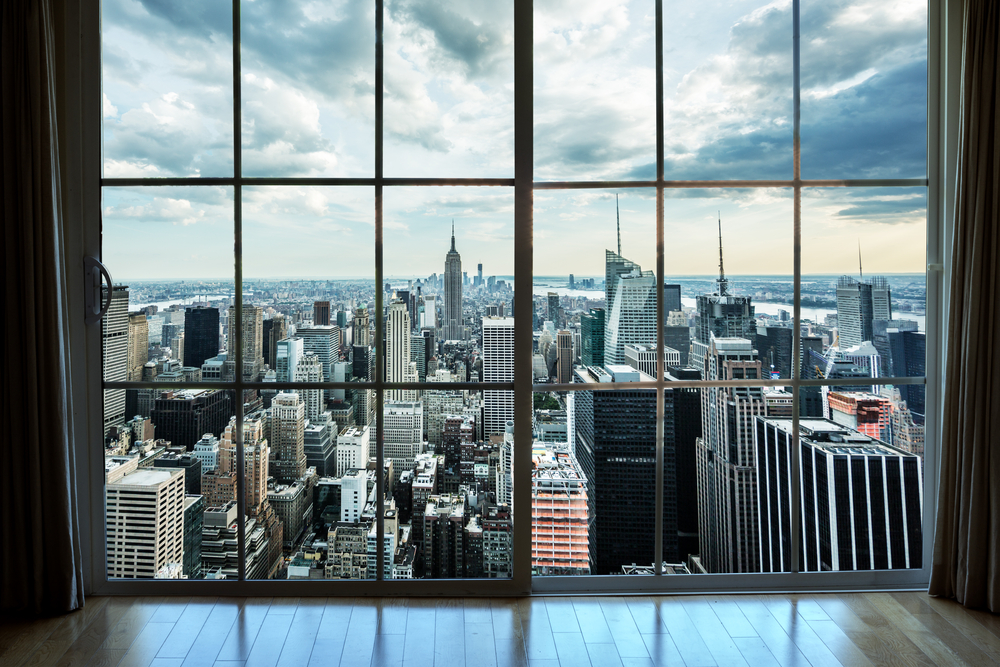 What NYC Interior Design Clients Are Looking For
The past decade has seen a few furniture trends crop up that seem to be standing the test of time and will remain popular for many more years. These are the looks that savvy design clients are asking for consistently. They fit the needs and aesthetic of the small, busy, multitasking apartment. And custom made furniture for NYC can help you to meet all of these requirements. Check out the trends that NYC interior design clients are looking for.
Green furniture
Yes, the green furniture trend is here to stay. Clients love the idea of being able to get quality custom furniture and still do right by the environment. Louis Interiors is proudly involved in making our furniture building process as clean and sustainable as possible. From the locally-grown forests where we source wood for our furniture frames, saving on transportation emissions, to the waste materials we sell farms to be reused, we look for every opportunity we can to build furniture you can feel good about suggesting to your clients.
In addition to staying green, we also continue to use traditional European handcrafting methods. You don't have to get furniture imported to get luxurious quality. And you absolutely do not have to choose between beautiful furniture and environmentally-conscious pieces.
Smaller furniture profiles
The trend in living spaces continues to be doing more with less space. And that means furniture needs to adjust to fit these smaller spaces. The bulky pieces that spoke of luxury in the past simply don't fit into the modern aesthetic. A piece that complements the size of the space looks much more sophisticated than ponderous piece that weighs down the room.
Conventional furniture can be slow to adjust to these kinds of changes. But custom made furniture can be made to fit any dimensions you require, even unusual measurements that fit into unusually shaped rooms. One of the biggest challenges a designer can face is figuring out how to furnish an unusually shaped or sized room. You don't want to leave a space non-functional because conventional furniture simply can't fit. With a smaller living space, you want to take advantage of every bit of room available. Even plush furniture like arm chairs and recliners can be scaled down and still elicit comfort and luxury.
Furniture with multiple functions
Furniture that can be multifunctional has been around for a long time. But custom made furniture allows you to come up with your own design ideas for pieces that can play multiple roles in an area. And with living spaces getting smaller, more clients want furniture that can do double, or even triple duty. Furniture that doubles as storage is one of the most popular multifunctional pieces. Banquette benches and ottomans are two popular options for incorporating storage. Coffee tables can also be constructed with internal storage or drawers. And a large ottoman can function as footrest, coffee table, and storage unit all in one. Talk about a space saver!
In addition to storage space, furniture can fulfill multiple roles in your house by purchasing modular pieces. When you have modular sofas or loveseats that separate into two pieces, your client can rearrange the furniture setup in a room to suit the needs of different situations and times of day.
Custom made furniture
Custom furniture itself is a request that more and more designers are seeing from their clients. Individuals want unique furniture pieces that showcase their personality and taste. Many clients don't want the same furniture they see in all their friends' houses or something that anyone can get off a showroom floor. Designing a custom furniture piece allows your clients to take more control of how they envision their space. And it helps you to create an abode where your clients will truly feel at home and comfortable, a place that feels uniquely their own.
Customization allows you and your client to take control of many more aspects of the finished look than buying a ready-made piece. You choose fabric colors, patterns, and materials, as well as wood finishes and accent hardware.
Check out our catalogue to get more ideas about what the best New York custom furniture can do for your current and future design projects.